Young Americans hoping to own their own home could do worse than buying in St. Louis, MO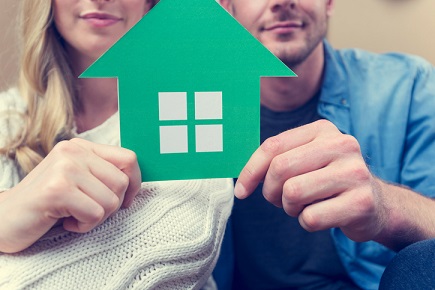 Young Americans hoping to own their own home could do worse than buying in St. Louis, Mo.
The city comes out top of the zip codes in an analysis by real estate investment firm HomeUnion, which considered the best housing markets for millennial buyers.
Using factors including best public schools and shortest commute time, the study looked at where younger buyers on a median income could afford a home. To be deemed affordable, the monthly mortgage payments could be no more than 28% of household income.
"Millennials recently eclipsed baby boomers as the nation's largest generation, so it is imperative that they have quality long-term housing options," explains Steve Hovland, director of research for HomeUnion. "We know that millennials would like to own a home, but we also know that they struggle to find suitable for-sale options near major employment centers due to high home prices and low inventory."
The St. Louis zip code which tops the list is 63144 for the submarket of Brentwood, with a mortgage cost of $1,169 a month.
Next is Boca Raton, Fla., in the West Palm Beach metro's 33434 zip code, with a monthly mortgage cost of $952, but lower median income. Pittsburgh's 15243 zip code for Mount Lebanon comes third, with a monthly mortgage payment of $1,304.
Homes in metro areas like Los Angeles, San Francisco and New York City, where many millennials prefer to live, are out of reach for most of the millennial generation because of the disparity between prices and incomes. "They are also burdened with
high levels of student loan debt, which makes homeownership an additional challenge," Hovland said.
For millennial renters, Milwaukee's Elm Grove neighborhood is the most affordable using a rent-to-income ratio of 2.5.
More market update:
Morning Briefing: CoreLogic reveals 7 per cent rise in home prices
Morning Briefing: Zillow launches home new home search for first-time buyers