Modern farmhouses attract a premium says Zillow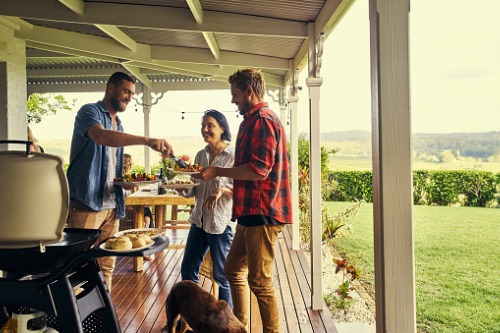 Homebuyers love the modern farmhouse look and sellers can expect a premium according to a new report.
Zillow says that listing that mention the look that has been popularized by reality renovation TV shows can mean sellers achieving an average 10% premium, or around $25K based on a typical US home price.
"Some design trends look great in a photograph, but don't reflect the way most Americans live," said Amanda Pendleton, Zillow Lifestyle Expert. "The modern farmhouse trend seems to be enduring because of its livability. It has a more casual, rustic aesthetic that is meant to be lived in; nothing is precious and the more wear and patina, the better, which makes it so appealing to buyers with children or pets."
Other features that can increase the selling price include waterfall countertops and Moroccan tile. But this doesn't mean sellers should add these features just to boost their price.
"This analysis didn't look at return on investment, so don't rush out to install a waterfall countertop in your kitchen and assume you'll earn your money back in a sale," said Zillow economist Jeff Tucker. "However, if you have these features in your home, make sure to flaunt them in your listing description during the competitive spring home shopping season.
Top 10 Features that Contributed to Homes Selling for More Than Expected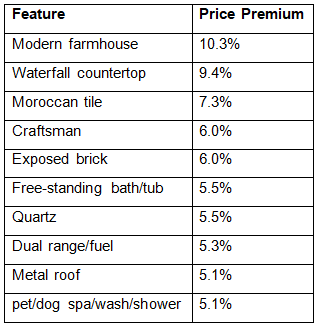 Top 10 Features that Contributed to a Faster than Expected Sale