Increasing mortgage rates have yet to offset demand enough to deter the price gains, says expert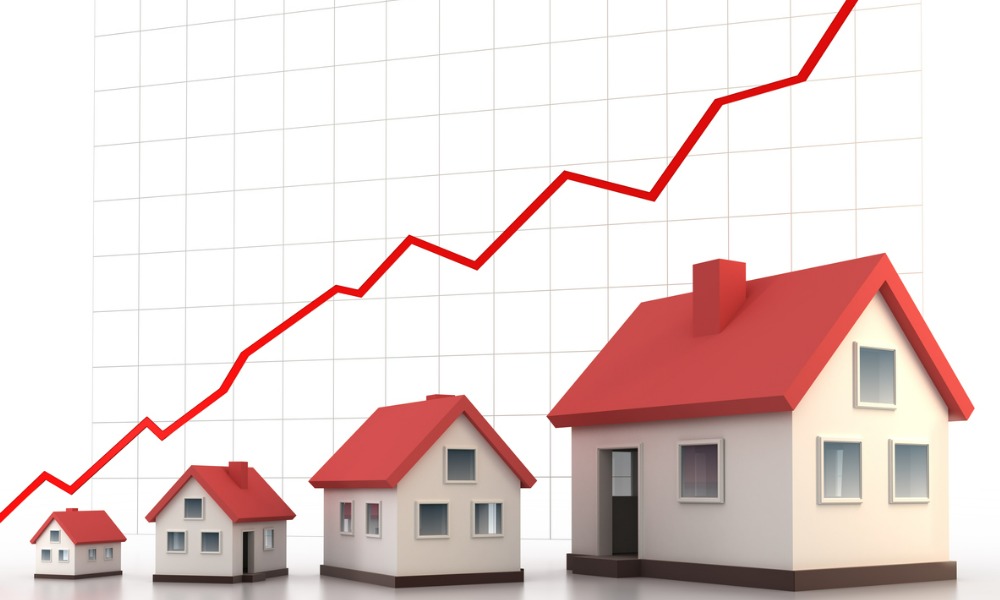 Double-digit home price growth will slow over the next year, likely decelerating to a 5% pace, CoreLogic said in its May Home Price Index (HPI) forecast.
Despite a surge in interest rates and low housing supply, US home prices in May climbed 1.8% from April and were up 20.2% from a year ago. However, CoreLogic predicts that elevated prices will decline to 5% by May 2023 as rising rates continue to dampen demand.
"With monthly mortgage expenses up about 50% from only a few months ago, fewer buyers are now competing for continually limited inventory. And while annual home price growth still exceeds 20%, we expect to see a rapid deceleration in the rate of growth over the coming year," said Selma Hepp, deputy chief economist at CoreLogic. "Nevertheless, the normalization of overheated buying conditions should bring about more of a balance between buyers and sellers and a healthier overall housing market."
Read next: US housing crash – what could make it happen?
Will Doerner, supervisory economist in FHFA's division of research and statistics, pointed out that the low inventory of homes on the market continued to keep upward pressure on sales prices.
"Increasing mortgage rates have yet to offset demand enough to deter the strong price gains happening across the country," Doerner said.
All states and Washington, DC saw annual appreciation, with Florida posting the highest year-over-year gain at 33.2%, followed by Tennessee at 27.4%. Arizona ranked third with a 27.3% annual increase, while Washington, DC ranked last at 4.3%.