To understand how we got here, and where we're going, it's important to look back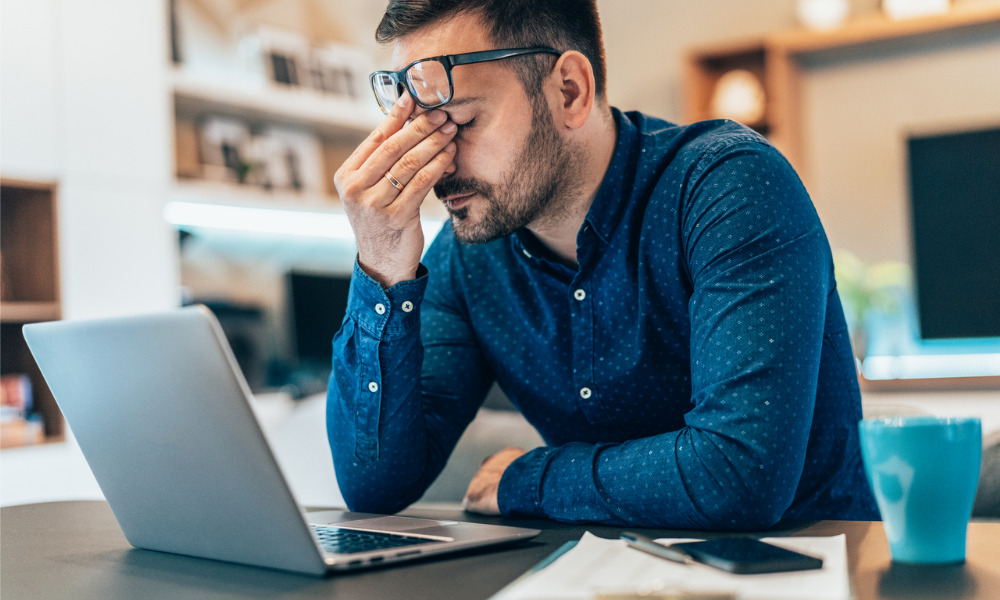 Is a housing crash in the US imminent? Mortgage experts say a slowdown than a crash is in the cards, which is partly due to the unsustainable home price growth of 2020 and 2021. To find out why the US's housing market is cooling off, and what experts are saying about it, read on.
Is the US housing market going to crash?
To see why a potential housing crash is a part of the current conversation, it is important to look back to November 2021, when home prices rose by a jaw-dropping 18% on a year-over-year basis.
At the beginning of the year, the market saw near-record-low levels of inventory on the market. Demand for housing surged through the roof thanks to rock-bottom interest rates. In other words, rising demand and declining supply helped drive housing prices into double digits for a number of months. Entering 2022, established homeowners took equity from homes for a variety of uses, further eroding affordability for first-time homebuyers.
The impact of the market behaviour at the end of 2021 and beginning of 2022 caused higher than normal upward value trends, which experts agreed led to a market slowdown rather than a market crash. "We've had, as you know, a very large increase in home prices—18% in one year," said Frank Nothaft, the chief economist at CoreLogic, who was a voice of calm when the media got the jitters at the beginning of 2022. "It's the largest 12-month increase in home prices in our national index that we have measured in the CoreLogic Home Price Index."
Nothaft added at the time: "We're expressing a slowdown in home price growth." And so far, he appears to be right.
Why is America's housing market cooling off?
With the housing market in the United States cooling off considerably, homebuyers could be forgiven for fearing the worst—an impending market bubble or crash. What is more likely, however, is that the drop in home sales is due to homebuyers' reluctance to engage with soaring housing prices.
Another factor that is likely impacting demand for homes is that the home price growth of 2020 and 2021 is simply not sustainable. Because home prices are stabilizing to more normal levels historically, properties are likely to sit on the market a little longer than they have over the past two years.
Pending and new home sales have been falling recently as the market adjusts to higher prices and inflation, as well as mortgage rates that continue to increase. In April, for instance, pending home sales dropped by 3.9%, according to numbers released by the National Association of Realtors (NAR). Sales of new single-family homes, meanwhile—which account for 9.5% of all home sales—fell to a two-year low in May. That 16.6% drop represents the fourth-straight monthly decline.
Median home prices rose by 19.6% from this time last year to $450,600. And compared to this time last year, sales of new homes are down by nearly 27%.
What are experts saying about the possibility of a housing crash?
Economists agree that the US's housing market is experience a slowdown rather than an impending crash. Jacob Channel, the senior economic analyst at Lending Tree, said it is important to distinguish between a cool-off and a crash. In other words: This is not a financial collapse like the 2008 meltdown.
"Even if the market does cool and slow down a little bit, that doesn't mean that we're going to end up in the same situation that we were in 2008, when you had people defaulting on their loans left and right and the market was absolutely flooded with houses that were just dropping and dropping in value because nobody wanted to buy," Channel told Mortgage Professional America earlier this month.
Channel noted Lending Tree's data reflected the affect rising rates were having on prospective homebuyers. "The average rate offered to somebody in Lending Tree has increased by more than 2%," he explained. "It's one thing to buy a $354,000 house when mortgage rates are at 2.5%, for example, whereas today they're over 5%."
Lawrence Yun, an economist with the NAR, said figures for pending sales "better reflect the timelier impact from higher mortgage rates than do closings." Yun also predicted home sales "to be off by 9% this year" and home appreciation to slow to 5% before year's end, which would represent a drop from recent gains of nearly 20% annually.