Deputy chief economist shares her thoughts…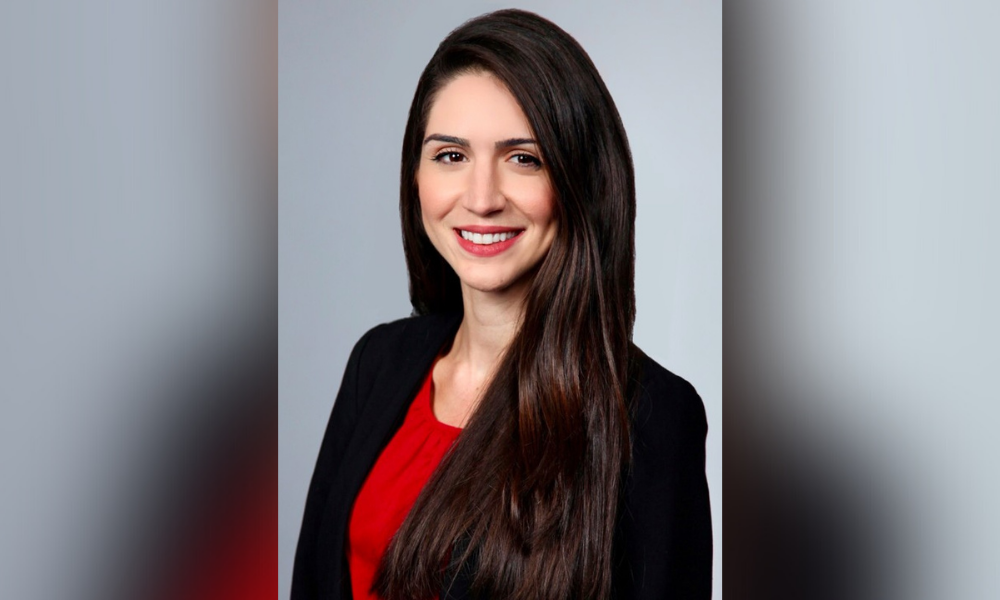 Pending home sales dropped by 4.1% in February from the month before – the fourth consecutive monthly decline – and falling by 5.4% from last year's comparable period, according to the National Association of Realtors' most recent Pending Home Sales Index. Despite what may seem like grim numbers, an economist stressed that context is important to take into consideration in studying the data.
"We're seeing some softening in the market, as expected with limited inventory, double-digit house price growth and rising mortgage rates, but context is key," First American deputy chief economist Odeta Kushi (pictured) told Mortgage Professional America. "While purchase demand is below 2020 and 2021 levels, it's still above 2019 levels, which was our strongest year in a decade at the time."
In the report, chief economist Lawrence Yun noted the diminishment of pending transactions is largely attributable to the low number of homes for sale. By some estimates, housing inventory is short some four million homes nationwide to accommodate demand. "Buyer demand is still intense, but it's as simple as 'one cannot buy what is not for sale,'" Yun said.
Kushi echoed the sentiment: "The persistent and historic lack of supply and growing affordability challenges are holding back sales," she told MPA. "Inventory turnover, the supply of homes for sale nationwide as a percentage of occupied residential inventory was at a historic low in February. You can't buy what's not for sale, even if you can afford it."
As if a limited housing stock weren't enough of a challenge, Yun noted buyers now must also grapple with rising mortgage rates. The economist added that would-be homeowners will likely move to lock in existing rates before they go up further. As it stands, higher mortgage rates and sustained price appreciation as of February have led to a year-over-year increase of 28% in mortgage payments, according to the report.
"The surge in home prices combined with rising mortgage rates can easily translate to another $200 to $300 in mortgage payments per month, which is a major strain for many families already on tight budgets," Yun said.
The rippling impact of rising mortgage rates might extend further, Kushi noted: "Rising mortgage rates are likely to hinder more supply entering the market," she said. "The majority of US housing supply comes from existing-homes and existing homeowners are staying put. Average tenure length in the US is over 10 years and rising mortgage rates will further discourage existing owners from moving."
Read more: Homeowners have "no incentive to refinance" as borrowing rates soar
For those looking to divest of properties, it's most assuredly still a sellers' market, Kushi observed. "Sellers continue to have the upper hand as we enter the busiest time of the year for the housing market. Not enough supply relative to demand will keep house price growth positive, but not at the record-breaking pace we saw in 2021."
The inverse is not so good for buyers, she added. "Some buyers are being priced out of a housing market experiencing double-digit house price growth and rising mortgage rates. If we hold income constant at its February 2021 level, the 95 basis-point year-over-year increase in mortgage rates since February 2021 resulted in approximately a $53,000 decline in house-buying power."
The National Association of Realtors economist predicts mortgage rates to be about 4.5% to 5% for the remainder of the year – leading to a 7% reduction in home sales this year compared to 2021. "Home prices themselves are still on solid ground," Yun added. "They may rise around 5% by year's end and we should see much softer gains in the second half of the year."
Read next: What does the pullback in pending home sales mean for the housing market?
The trade association has also released its Hottest Housing Market report showing that, of the largest 40 metros, the most improved markets over the past year were: Orlando-Kissimmee-Sanford, Fla.; Miami-Fort Lauderdale, Fla.; Nashville-Davidson, Tenn.; Indianapolis, Ind.; and San Diego-Carlsbad, Calif.
The pending home sales report also examined US regions as it relates to the individual pending home sales index:
Month-over-month, the Northeast PHSI rose 1.9% to 85.0 in February, a 9.2% drop from a year ago. In the Midwest, the index decreased 6.0% to 99.7 last month, down 5.2% from February 2021.

Pending home sales transactions in the South declined 4.4% to an index of 127.2 in February, down 4.3% from February 2021. The index in the West slid 5.4% in February to 90.0, down 5.3% from a year prior.