Mixed sentiment for the US housing market according to new report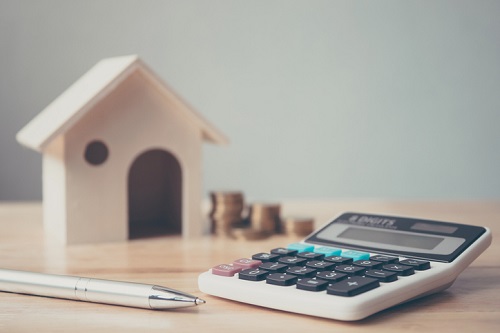 The cyclical nature of economics means there is likely to be a recession in the coming years but it won't impact the housing market like the last one.
That's according to the latest Housing and Mortgage Market Review from Arch MI.
"A recession is inevitable at some point, but it's likely to be far less severe for the housing market than the Great Recession," said Dr. Ralph G. DeFranco, Global Chief Economist for Arch Capital Services Inc.
He says the next recession will be less severe than in 2008 because conditions now are so different.
"We estimate that the current market is underbuilt by 1 million or more homes, buyers are more cautious and loan quality is far higher," Dr DeFranco added. "In 2007, conditions were completely flipped: housing was hugely overbuilt, speculative demand was off the charts and the market was awash with high-risk loan products. What's more, home prices were overvalued by 25% or more then and are closer to expected values now."
"In the 11 recessions recorded over the past 80 years, major price declines for housing have been more the exception than the rule, with home values only turning negative once in the five recessions since 1975," Dr DeFranco continued, noting that supply issues are likely to limit price declines in a recession to 0%–5% for a year or two before home values start to recover.
Affordability crisis
Rather than the risk of recession, the mortgage insurer's report highlights the current crisis in the housing market; the inability of many millennials to become homeowners.
Prices of starter homes are rising faster than other types and builders are focused on higher value homes due the high cost of construction and lots.
However, there are some metros where millennials will find more affordable starter home options, led by Toledo, OH where the median price of these homes is $44,100. Detroit, MI, and Birmingham, AL, both have median starter home prices below $50K.
At the other end of the scale are three Californian markets: San Jose, where a median home in the bottom tier costs an eyewatering $783,800; San Francisco where the median is $557,600; and Ventura where it is $455,000.
Price decline risk is low
Nationally, the overall risk of a decline in home prices remains better than the historic average of 17% according to the Arch MI Risk Index. Every state is expected to have positive home price growth over the next two years, continuing recent trends.
Spring 2019 Arch MI Risk Index

States with the Highest Risk Index Values (Probability of Price Decline Times 100)

State

Risk Index

Change in Quarter

North Dakota

27

9

Alaska

24

-3

Wyoming

23

9

Connecticut

22

3

West Virginia

22

3

Oregon

21

11

Washington

19

11

Colorado

16

3

Texas

16

-2

California

12

7