Redfin and Freddie Mac highlight knock-on effect on house price growth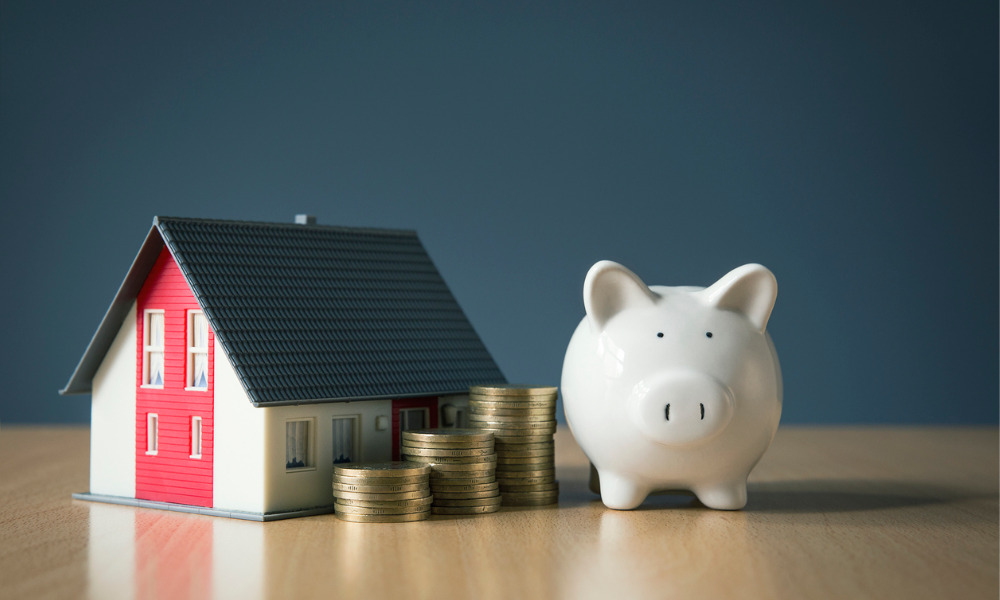 Shrinking homebuyer budgets impacted by rising interest rates will cause a slowdown in home-price growth in the coming months, according to the latest analysis from real estate brokerage, Redfin.
It said homebuyer budgets have remained flat since last year, up just 0.3% year over year nationwide in the three months up to the end of April, representing the slowest growth rate since June 2020.
Homebuyer budget growth started slowing down at the beginning of this year after hitting peak growth at a rate of 12.2% more than a year ago - in April 2021 - and three months before home-sale prices hit their peak growth.
A knock-on effect of this will be a slowdown in home-price growth, according to Redfin analysts, who pointed out that declining budgets "are a leading indicator that home-price growth has passed its peak and will slow in the coming months".
Read more: Mortgage lending plummets across US - report
The drop is also a sign that high mortgage rates are having "a major impact" on the budget allocated for buying homes, with more of their cash going toward interest payments.
Redfin pointed out that the cooldown coincides with sharply rising mortgage rates, which hovered around 3% for most of 2021 but were now above 5% after a record-fast increase that began in January.
With a 5.2% interest rate, a buyer on a $2,500 monthly budget could be expected to afford a home priced at $427,250. By contrast, when rates were set at 3%, a buyer on the same budget could afford a $517,500 home.
The report added that sellers were slower to adjust to the cooling market, but that "they are starting to react to buyers' declining budgets", noting that 21% of home sellers dropped their asking price in the last four weeks – up from 10% a year earlier.
Redfin deputy chief economist, Taylor Marr, said: "When mortgage rates go up, buyers' budgets go down. And when buyers' budgets go down, sellers have to meet buyers where they are.
"Budgets haven't fallen from a year ago and we don't expect home-sale prices to fall, either. But the fact that budget growth has slowed so significantly is one sign among many that home-price growth will continue to slow as the year goes on."
Redfin said slowing price growth "is good news for buyers" but added that they will still have to contend with higher mortgage rates. It also advised sellers to "price their home accordingly" as buyers were sensitive to mortgage rates and were consequently "gaining some power" in deals.
Freddie Mac report
In a separate development this week, Leonard Kiefer, Freddie Mac's deputy chief economist, noted that 30-year fixed mortgage rates were already edging towards the 6%-mark, something he had not seen since 2008, adding that there was anecdotal evidence that some lenders were already "above 6%".
Commenting on Twitter, he said: "Mortgage interest rates are up more than two percentage points from a year ago, the fastest increase in rates this century…currently about the same increase as in 1994."
He went on to comment that periods of rapid interest rate increases were typically associated with contractions in home sales.
The comments come after Freddie Mac released a report last week, questioning whether home price growth, which had jumped 33% nationally over the past two years, could continue.
Read more: Return of the zombie homes?
The report analyzed how record low mortgage rates in 2020 and 2021, limited housing supply, a record surge in first-time buyer purchases and migration from high-cost cities had been key drivers in recent home price appreciation.
But like Redfin, Freddie Mac identified increasing mortgage rates as having an impact on home price growth. It estimated that a 1% increase in mortgage rates would result "in a little over four percentage points lower home price growth".
But it also mentioned that J.P. Morgan analysts had estimated "a more significant impact" of about six percentage points lower home price growth, adding that the housing market "may be more sensitive now to higher rates than in the past since home prices have gotten so high".
Nonetheless, it predicted that demand for homes would remain strong due to low inventory and favorable demographics, thanks to first-time homebuyers still keen on purchasing properties.