"It is a coin flip at this point," says MBA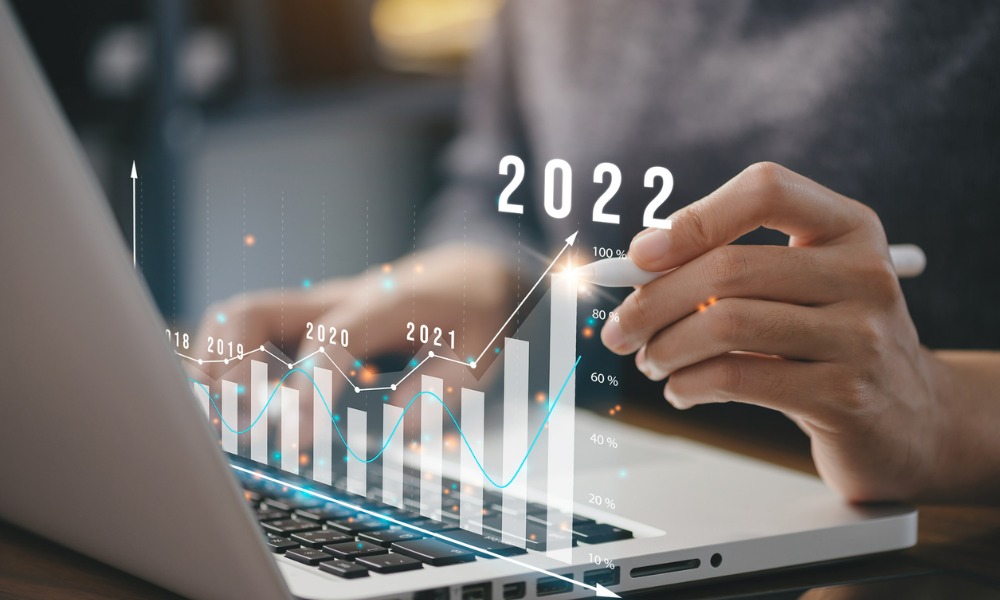 The Mortgage Bankers Association (MBA) has lowered its 2022 economic forecast to a 1.6% growth rate as inflation remains out of control.
"We are now forecasting for the US economy to slow to a growth rate of 0.6% in 2022. Higher interest rates resulting from the Fed's efforts to combat inflation, as well as the persistently high rate of inflation, are causing stresses for households and businesses," MBA wrote in its report. "The tighter financial conditions will lead to weaker growth. While a recession is not in our baseline forecast, it is a coin flip at this point, as we estimate a roughly 50% chance that the US could enter a recession over the next 12 months, with the most likely timing being in the first half of 2023."
Read more: Recession on the horizon – how will the housing market fair?
The trade association expects inflation, which is currently at a record high of 9.1%, to end 2022 at around 6% before falling to a 2%-2.5% range in 2023 and 2024. The Federal Reserve will also likely continue tightening its funds rate at a range of 3.25% to 3.5% at the end of the year and a range of 3.75% to 4% in 2023.
"While inflation remains stubbornly high, the Fed's rate hikes and weakening demand will push the inflation rate down over the next year," MBA said. "Lower demand for commodities will cool headline inflation and ease supply-chain backlogs."
While the Fed does not set mortgage rates, the spike in federal funds rate has indirectly impacted the housing market. Home sales declined for the fifth month in a row. Housing construction activity grew weaker along with consumer demand.
MBA downgraded its forecast for existing-home sales (down 8%) in 2022. It also anticipates purchase origination volume to remain virtually unchanged at $1.66 trillion before edging up to $1.7 trillion in 2023.
As for refinance activity, MBA said refi originations will nosedive 70% to $706 billion as mortgage rates remain high for the rest of the year. The 30-year is expected to hover around 5% to 5.2%.
"Mortgage refinancing continues to be well below the pace we saw last year, especially as rate-term refinances continue to decline with mortgage rates more than two percentage points higher than a year ago," MBA said.