Find out what boosted new home sales to a nine-month high…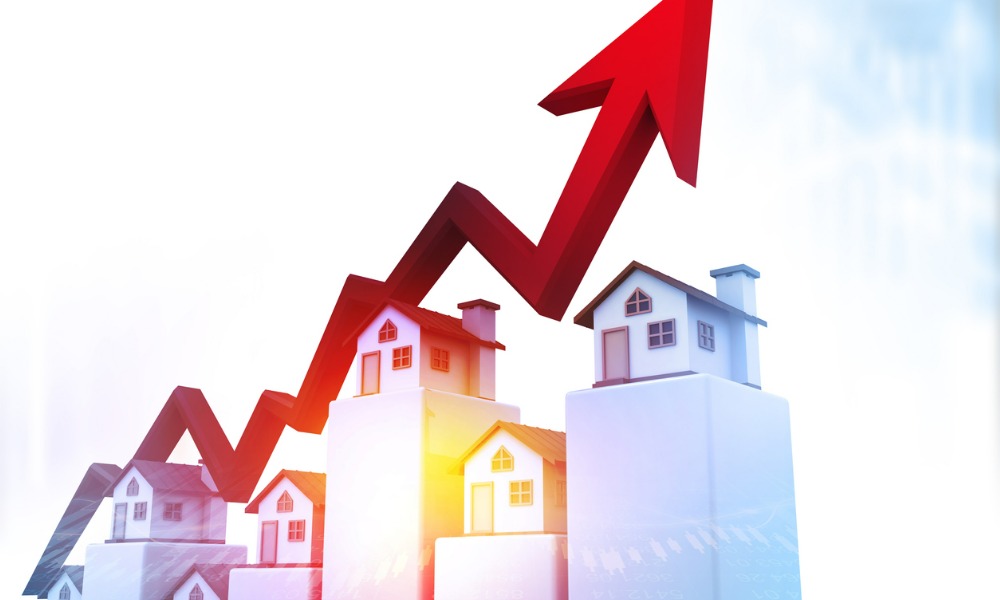 Last year was a massive one for new home sales.
Robust demand and anticipation of higher mortgage rates led to an 11.9% increase in new home sales in December, the US Census Bureau reported. The 811,000 annualized sales in December – the highest since March 2021 – was up from the downwardly revised reading of 725,000 in November, but is 14% below the December 2020 estimate of 943,000.
"The double-digit sales gain in December was likely due to motivated buyers who were seeking to sign sales contracts before interest rates move higher at the start of 2022," NAHB chief economist Robert Dietz said. "Higher interest rates this year will price out some buyers from the market, but the existing home inventory shortfall remains."
Due to these factors, newly constructed houses continue to sell fast at high prices. The median sales price of new houses at the end of December was $377,700 and the average sales price was $457,300.
Read more: Housing affordability crisis – will it continue during 2022?
Inventory held steady at a six-months' supply, with 403,000 new single-family homes for sale – a 34.8% improvement from December 2020. The census report also showed that overall housing starts rose 1.4% in December to an annualized rate of 1.70 million units. Within this figure, single-family starts dropped 2.3% to 1.17 million, while multifamily starts jumped 10.6% to a 530,000 pace.
"Though builders continue to grapple with higher construction costs, the December data reveal ongoing demand for new construction, given lean inventories of resale homes," added Chuck Fowke, chairman of the National Association of Home Builders (NAHB).
An estimated 762,000 new homes were sold in 2021, down 7.3% from the 822,000 new home sales in 2022.