Prospective buyers continue to delay decisions due to still-high home prices and interest rates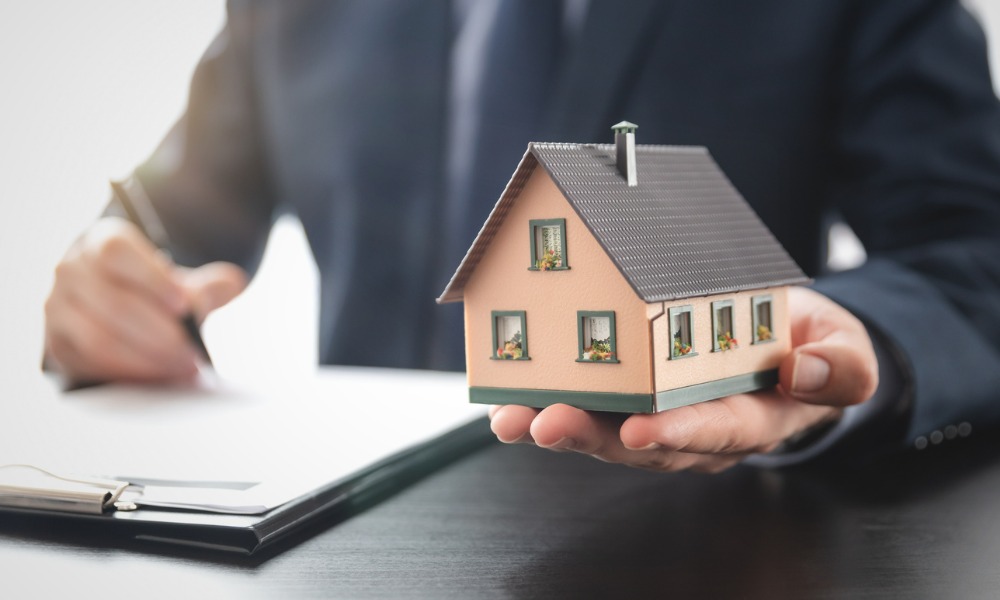 Home buyers continue to play the waiting game as mortgage applications for new home purchases fell 16.1% in July due to high-interest rates and other economic headwinds.
According to the Mortgage Bankers Association, home purchase applications tumbled 16.1% year over year. That's compared to June, when applications dropped by 7%.
"Mortgage applications to purchase newly built homes weakened in July, as prospective homebuyers continue to delay decisions because of economic uncertainty and still-high home prices and mortgage rates," said Joel Kan, MBA's associate vice president of economic and industry forecasting. "The slide in purchase applications for new homes – now down for the fourth consecutive month and 16% lower than a year ago – is consistent with data on declining homebuilder sentiment and slowing permitting activity for new construction."
MBA's estimate of new home sales, a reliable leading indicator, was also lower in July at a seasonally adjusted annual rate of 591,000 units – the slowest since April 2020. The July estimate is a decrease of 2.6% from the revised June pace of 607,000 units. Unadjusted, there were approximately 50,000 new home sales in July, down 10.7% from the revised 56,000 new home sales in June.
By product type, conventional loans composed 70.7% of loan applications, FHA loans composed 17.7%, RHS/USDA loans composed 0.2% and VA loans composed 11.4%. The average loan size of new homes decreased from $423,221 in June to $416,029 in July.
Fannie Mae's Economic and Strategic Research (ESR) Group expects total home sales to tumble 16.2% in 2022, as recent data hints at a faster slowdown in near-term sales than previously expected. The latest forecast also projects total mortgage origination activity to fall to $2.47 trillion in 2022 from $4.47 trillion in 2021, and then a further reduced $2.29 trillion in 2023.
Read next: US housing market sliding into recession
"Housing remains clearly on the downtrend – and has been for several months now – due to the combined effects of outsized home price increases and the significant and rapid run-up in mortgage rates," Fannie Mae chief economist Doug Duncan said. "The question for many market observers is how quickly, and with how much additional tightening, the core inflation rate will come down to the Fed's preferred target. In our view, the labor market's continued strength suggests that the Fed is likely to maintain its aggressive posture through the end of the year."