Residential housing construction declines to new low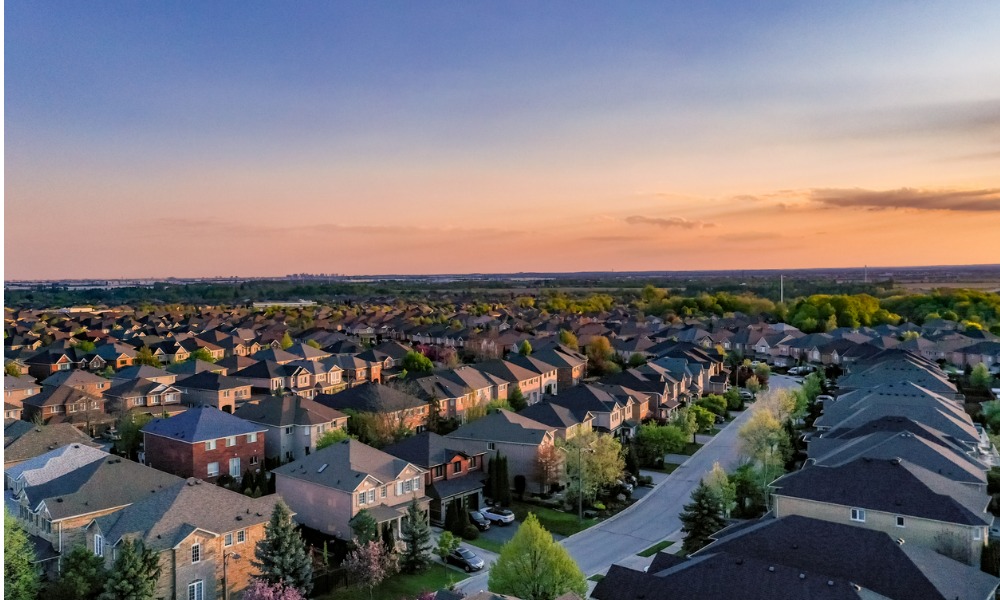 Housing starts posted a sharp drop in July, with builders reporting weakening demand as housing affordability continues to decline.
The Census Bureau reported Tuesday that privately-owned housing starts in July tumbled to a seasonally adjusted annual rate of 1.45 million units – down 9.6% from June (1.70 million) but 1.1% above the July 2021 rate (1.57 million).
"The combination of high-interest rates and high pricing has limited the affordability of many homebuyers because homes that would have been within their price range only months ago may now be out of reach," said Kelly Mangold, principal at RCLCO Real Estate Consulting. "Despite these challenges, the housing market continues to be undersupplied, which should alleviate concerns of any type of market crash – and there is starting to be evidence that pricing may be adjusting somewhat in light of market conditions."
Within the 1.45 million starts figure, single-family starts plunged to the lowest reading since June 2020, down 10.1% to a 916,000 annualized rate and down 2.1% on a year-to-date basis. The multifamily sector, which includes apartment buildings and condos, decreased 8.6% to an annualized 530,000 pace.
Jerry Konter, chairman of the National Association of Home Builders (NAHB), noted that the decline in single-family starts was due to the housing slowdown against the backdrop of elevated mortgage rates, supply chain disruptions, and high construction costs.
"A housing recession is underway with builder sentiment falling for eight consecutive months while the pace of single-family home building has declined for the last five months," said NAHB chief economist Robert Dietz. "However, multifamily construction remains very strong given the solid demand for rental housing. The number of multifamily 5+ units currently under construction is up 24.8% year-over-year."
Read more: Builder confidence now 'underwater,' NAHB says
Multifamily permits rose 2.8% month over month to a seasonally adjusted pace of 746,000, while single-family permits dropped 4.3% to 928,000 in July. Overall, permits were down 1.3% to 1.67
Holden Lewis, home and mortgage expert at NerdWallet, added: "Home builders are responding to the affordability crisis by constructing more apartments and condominiums and fewer houses. In July, there was a 26.2% surge year-over-year in the number of permits for residential buildings with five or more units, while permits for single-family houses fell 11.7% over the same period.
"A similar dynamic was evident when looking at the number of dwellings for which builders began construction: a 17.4% increase in buildings with five or more units and an 18.5% drop in starts for single-family houses. The good news may see price and rent pressures ease when these buildings are completed. The less-good news is that this will take a year or more."
"Looking ahead, housing starts are likely to continue to be impacted by interest rates, though there is still the growing demand by households who would like to buy – and who may be adjusting to the new market conditions – because, in reality, interest rates are still low when compared to longer-term historical levels," Mangold said.