Wages not keeping up with inflation "like getting punched twice", says analyst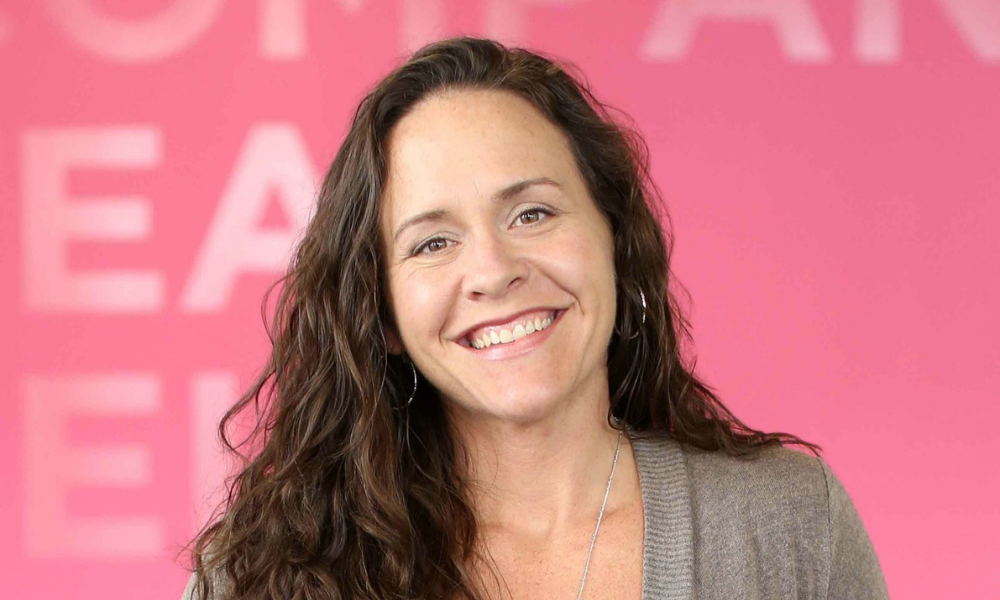 Affordability reached a new low during the second quarter this year as first-time home buyers (FTHBs) were hit with a combination of climbing list prices and stagnant wage growth, according to a new report by consumer finance company, Nerdwallet.
Released this month, the First-Time Home Buyer Metro Affordability Report – Q2 2022 found that despite higher inventory, the combination of high house prices and lagging wages dragged home affordability to a new low for FTHBs, who roughly make up 33% of the housing market.
And although rising mortgage rates affected demand, list prices did not follow suit. In the 50 most populated metros, homes were listed at 6.5 times the typical FTHB income in Q2 – up from six times the previous quarter and by a staggering 5.5 times compared to Q4 in 2021.
This is because inflation-adjusted wages and salaries have fallen 1.7% in each of the last two quarters, while real wages and salaries have dropped 5.5% in the past two years.
Elizabeth Renter (pictured), Nerdwallet's data analyst, told Mortgage Professional America (MPA) that with house prices so high – they have climbed about 17% in the past two years after adjusting for inflation – very few FTHBs will be able to afford to buy a home.
Read more: Mortgage rates shoot up to highest level since Great Recession
She said: "Homes that are priced this far above your income level are really unattainable for people, so only those first-time buyers that are on the higher end of the income spectrum, have an established credit history and have those advantages working in their favor will be able to purchase in a market like this, otherwise they're really going to struggle."
She added: "The fact that wages aren't keeping up with inflation is like getting punched twice – that's a recipe for unaffordability."
The report suggested that rising inventory could result in lower prices in Q3, but when asked if that would be enough to make a difference to FTHBs, Renter said prices were not likely to fall across the country.
"I'm pretty conservative, so I think we're going to continue to see home price growth slow and that it's going to cool a little bit, but prices will probably not actually come down in many places, except in those markets that were significantly overpriced, or where we have seen inventory so scarce over the past few years that an increase of 50% to 100% is enough to make an impact," she said.
She cited previously hot housing markets, such as those in Salt Lake City, Seattle, Austin and Denver, as areas where prices were more likely to see a noticeable drop because of an increase in housing stock.
That was reflected in the report, which said that the most significant quarterly increases in inventory occurred in some of the hottest housing markets in the US.
The crisis facing FTHBs might result in people having to relocate to more affordable states to find a more affordable home, Renter acknowledged.
"It boils down to how big of a priority buying a home is for you," she said. "If it's a lifelong goal and you have the ability to work from home - or would even consider a career change - changing states might put homeownership within reach."
Read more: Nerdwallet on what's pummeling first-time home buyers
Oklahoma City was named as the only metro area that didn't see an inflation adjusted price increase, a reflection that cities in the Midwest "are generally a little more insulated from extreme price and inventory changes", Renter said.
For the second year in a row Pittsburgh remained the most affordable metro for FTHBs, as homes were listed at just 3.3 times the typical first-time buyer income.
The data is significant as the rule of thumb for affordability is three times a person's income.
Other most affordable metros included Cleveland, Buffalo, St. Louis and Baltimore.
On the opposite end of the spectrum, Miami "continues reign as the only non-California least affordable metro", with homes in Miami listed at a whopping 9.9 times FTHB income.
The other least affordable metros included in the report were Los Angeles, which has held the number one spot since Q1 2020, San Diego, San Jose and Sacramento.