An unrelenting confluence of market challenges has combined to make for bad times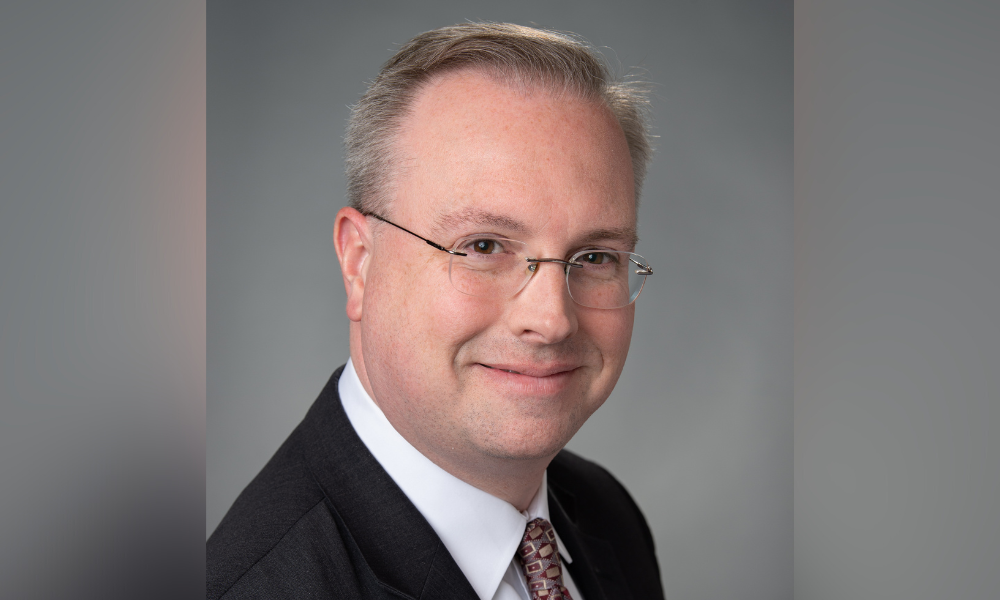 For months now, the National Association of Home Builders has employed heightening superlatives in conveying just how eroded builder confidence has become under current market conditions. As of this week, the preferred adjective is now "underwater" as the group conveys the impact that elevated rates, ongoing supply chain issues and high home prices have had on the industry.
"In another sign that a declining housing market has failed to bottom out, builder confidence in the market for newly built single-family homes fell six points in August to 49, marking the first time since May 2020 that the index fell below the key break-even measure of 50," the group said in a statement, citing the National Association of Home Builders/Wells Fargo Housing Market Index (HMI) released on Monday.
"Ongoing growth in construction costs and high mortgage rates continue to weaken market sentiment for single-family home builders," NAHB chairman Jerry Konter, a home builder and developer from Savannah, Ga., said in a prepared statement. "And in a troubling sign that consumers are now sitting on the sidelines due to higher housing costs, the August buyer traffic number in our builder survey was 32, the lowest level since April 2014 with the exception of the spring of 2020 when the pandemic first hit."
Added NAHB's chief economist, Robert Dietz (pictured): "Tighter monetary policy from the Federal Reserve and persistently elevated construction costs have brought on a housing recession," he said. "The total volume of single-family starts will post a decline in 2022, the first such decrease since 2011. However, as signs grow that the rate of inflation is near peaking, long-term interest rates have stabilized, which will provide some stability for the demand-side of the market in the coming months."
Read more: Builders bemoan lack of inclusion at housing affordability hearing
Roughly one-in-five (19%) home builders in the HMI survey reported reducing prices in the past month to increase sales or limit cancellations. The median price reduction was 5% for those reporting using such incentives, according to NAHB. Meanwhile, 69% of builders reported higher interest rates as the reason behind falling housing demand, the top impact cited in the survey.
Derived from a monthly survey that NAHB has been conducting for more than 35 years, the NAHB/Wells Fargo HMI gauges builder perceptions of current single-family home sales and sales expectations for the next six months as "good," "fair" or "poor." The survey also asks builders to rate traffic of prospective buyers as "high to very high," "average" or "low to very low." Scores for each component are then used to calculate a seasonally adjusted index where any number over 50 indicates that more builders view conditions as good than poor.
All three HMI components posted declines in August, and each fell to their lowest level since May 2020. Current sales conditions dropped seven points to 57, sales expectations in the next six months declined two points to 47 and traffic of prospective buyers fell five points to 32.
Looking at the three-month moving averages for regional HMI scores, the Northeast fell nine points to 56, the Midwest dropped three points to 49, the South fell seven points to 63 and the West posted an 11-point decline to 51.
Current market conditions have aggravated building officials, including Konter – arguably among the most visible representatives given his chairmanship of the NAHB. Last week, he railed against lawmakers' efforts in passing the Inflation Reduction Act.
Read next: Builders group rep offers tips for homebuyers amid shifting landscape
"Sens. Chuck Schumer (D-N.Y.) and Joe Manchin (D-W.Va.) must have been peering through the looking glass when they named their legislation the 'Inflation Reduction Act,'" he said. "Not only does this legislation fail to ease any inflationary pressures on housing, arguably the nation's No. 1 economic concern, it also contains several onerous provisions that will exacerbate the nation's housing affordability crisis."
He added: "Housing costs account for 40% of the Consumer Price Index, and with home prices and rents rising even faster than inflation, Americans are being squeezed hard. And while this bill would do little to wring inflation out of the overall economy, it contains several changes to the taxation of real estate and new building and energy code requirements that will raise housing costs for millions of consumers while doing very little to provide meaningful energy savings.

"Rather than chasing this flawed bill down their rabbit hole, Senate Democrats need to rework this legislation by eliminating onerous provisions that would make homeownership and renting even more expensive for America's hardworking families and adding resources to expand the supply of badly needed affordable housing."
The National Association of Home Builders is a Washington-based trade association representing more than 140,000 members involved in home building, remodeling, multifamily construction, property management, subcontracting, design, housing finance, building product manufacturing and other aspects of residential and light commercial construction. NAHB is affiliated with 700 state and local home builders' associations around the country. NAHB's builder members will construct about 80% of the new housing units projected for this year.