Home buyers, sellers should spend longer hiring a real estate agent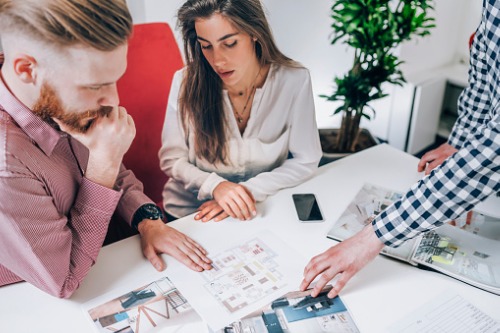 Buying or selling a home is a high-value and potentially high-risk transaction; consumers know that but don't always take the necessary time to select the right professional help.
A new survey conducted on behalf of Century 21 Real Estate shows that, while 99% of respondents said their agent added value during the transaction, the average buyer or seller interviewed only two agents before deciding who to hire.
The value of agents noted by respondents included providing information about the market (23%) and navigating the whole process (22%) for buyers; and market knowledge (73%), advice and counsel (72%), and navigating stress (55%) for sellers.
"We're seeing a real disconnect within the real estate industry today where homebuyers and sellers are extremely invested in the outcome of their transaction, yet they seem to be shortchanging themselves on the front end by rushing the vetting process to find the right agent to help them navigate what for most is the biggest emotional and financial decision in their life," said Mike Miedler, president and CEO, Century 21 Real Estate LLC. "Defying the mediocrity that still exists in the real estate industry is a major part of our mission and every potential homebuyer or seller should be extremely selective in whom they entrust to shepherd them through this complicated process."
Additional survey results include:
Agree to disagree: Only 17% of couples in a relationship said the decision on which real estate agent to use was made perfectly evenly.
Shoulda, coulda, woulda: When asked to indicate what could have helped them get a higher price for their home, 29% of recent sellers said a better negotiation strategy, 25% selected professional staging and 23% indicated that a knowledgeable real estate agent would have helped boost their home's sale price.
Fear of abandonment: Since closing on a home, almost a quarter (23%) of people who used a real estate agent said that their agent had not reached out to make contact with them. When compared to how often an agent makes contact during the transaction process (3 times per week, on average), recent homebuyers may be feeling a bit abandoned after they get the keys to their new home.
Agent selection is significant: Three-in-5 buyers (60%) said their agent went above and beyond the normal call of duty, including taking them out for a meal or drink (31%), inviting them to a social event (29%), introducing a potential neighbor (20%) and even running errands (13%).
Patience is a virtue: 92% of recent homesellers agree that their agent was very patient throughout the emotional ups and downs of the homebuying process.