With lender competition a major reason behind reduced profit margins, what are the best ways mortgage originators can overcome this and stay ahead of the game?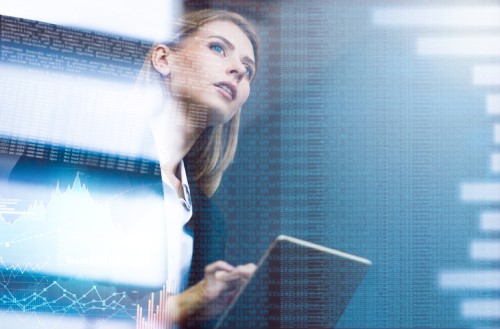 by: Curt Tegeler
In today's market, lenders have been dealing with tighter margins, giving them lower volume as a result. According to a Fannie Mae Mortgage Lender Sentiment Survey, most business owners credit lender competition as the major driver for reduced profit margins. Most lenders find themselves asking the same question; how can you make your mortgage company stand out from the crowd and remain relevant? Staying up to date in the digital space is typically the best practice when it comes to bringing in today's average homebuyer.
Take advantage of social media:
Millennials are dominating the homebuying market, and if you aren't reaching them through the use of social media then there's a good chance your company is going to get forgotten. By using social media you are able to build a community and engage with your followers. This allows your followers to get to know you and trust you, making it more likely they will place their loan in your hands rather than another lender. For example, social media campaigns allow for referrals and testimonials. This is important since most people are more willing to trust the words of other common customers than the words they see in an advertisement. If someone had an extraordinary experience, that could be the deciding factor when choosing a loan officer. Having a presence on social media can also allow your company to leave a digital footprint which would increase your search engine optimization (SEO). Hashtags are also a great way to make your posts visible when keywords are searched. For example, if you use #FirstTimeHomebuyer in a post, it will become more visible and anyone searching that phrase will be able to see what you posted. With increased SEO you will appear higher on the list of results when keywords are typed into a search engine. Obviously, it is crucial to consider SEO as a lender so that you can stand out to potential borrowers when they are searching the web.
Implement a digital POS system:
A well-developed mortgage company will have a strong digital platform in place to help them save money, save time, and grab millennials with a digital system. A recent survey by Clever Real Estate revealed that sixty three percent of this generation uses their smartphone as a primary research tool while searching for a home. A digital POS system allows the borrower to fill out a mortgage application in the comfort of their own home, ultimately saving them time and effort. In addition, origination fees and closing costs are continuing to rise and the solution to this problem is a digital POS system. This system allows a lender to reserve their resources, rather than wasting more paper, funding, and employees to complete the job. Many systems even include data validation when an application is being completed by recognizing an invalid phone number, email, or address. Overall, a digital POS application will help a mortgage professional close more loans in a more efficient manner, thus putting them ahead of any lender who hasn't taken advantage of the digital space.
Tap Into a New Market:
Lenders should open up to the idea of reaching out to the large market of non-qualified mortgage (non-QM) borrowers to expand their margins. A non-QM is any home loan that does not comply with the Consumer Financial Protection Bureau's rules on Qualified Mortgages. There are multiple reasons a borrower can be classified as non-QM, but still be very deserving of a loan. One example of a deserving homebuyer, but marked as non-QM is someone who is self-employed. Most people who are self employed would have no problem achieving the ability-to-repay (ATR) requirements. However, self employed personnel usually have large tax write-offs and oscillating income amounts so they usually don't meet the normal mortgage guidelines. A self employed person can be a great candidate for a loan that your competitors might overlook. It's best not to avoid these types of homebuyers, but rather embrace them and use them to your advantage.
Due to increased competition and tighter margins it is easy for a lender to fall behind in rankings. It is important to remain up to date with the digital processes that will allow you to boost yourself ahead of your competitors. It is also important to keep an open mind when considering borrowers with non-QM in order to increase your profit margins. In doing these things, you should have no problem remaining ahead of your competitors.
Curt Tegeler is the CEO & President of WebMax. He is responsible for providing direction for action to all employees and business initiatives. Tegeler's main responsibilities include communicating and implementing the company's vision and mission; leading, guiding, directing, and evaluating the work of executive leaders; formulating and implementing the strategic plan; forming, staffing, guiding, leading and managing WebMax; evaluating organizational success; and represents WebMax in civic and professional activities.