Experts weigh in on the possibility of a housing crash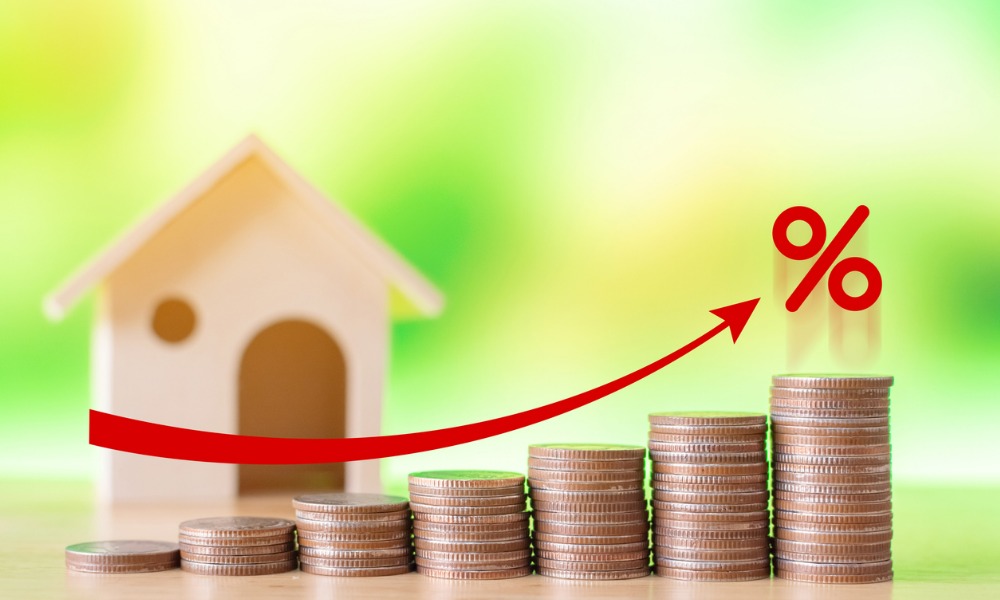 Fixed mortgage rates have spiked by more than two percentage points since the start of the year, with the 30-year benchmark rate hitting 5.81% as of June 23.
On average, the 30-year fixed-rate mortgage (FRM) climbed three basis points week over week to 5.81%, and the 15-year fixed mortgage rate jumped 11 basis points to 4.92%, Freddie Mac said Thursday. A year ago, the 30-year FRM was 3.02%, and the 15-year FRM averaged 2.34%.
The weekly increase followed the Federal Reserve's announcement of a 75-basis-point hike – the largest since 1994 – last week as officials frantically attempt to tame inflation.
"There's no question that this is some of the most aggressive action we've seen the Fed take in recent times, but the bond market (in particular mortgage rates) is much further ahead of the actual Fed Funds Rate," said Robert Heck, vice president of mortgage at Morty. "Any persistent or obvious signs of a wage or inflationary spiral will continue to lead to more aggressive policies. In these extreme scenarios, it is very possible that we'll see mortgage rates head towards 7% or higher, reflective of the inflationary environment of the 1980s.
Read more: US housing market crash coming?
"We aren't close to being there yet, but it's also not impossible, and inflation data will be the market driver of the summer and the remainder of the year. We're already seeing some signs of waning demand in certain markets, and this would continue that trend, breaking the high-demand, low inventory cycle we've seen over the past two years."
Despite the higher mortgage rates, Sam Khater, chief economist for Freddie Mac, expects homebuying demand to remain high, albeit at a more moderate pace.
"The combination of rising rates and high home prices is the likely driver of recent declines in existing home sales," Khater said. "However, in reality, many potential homebuyers are still interested in purchasing a home, keeping the market competitive but leveling off the last two years of red-hot activity."