Global housing market facing similar downturn, with US set to fall into "mild recession" in Q2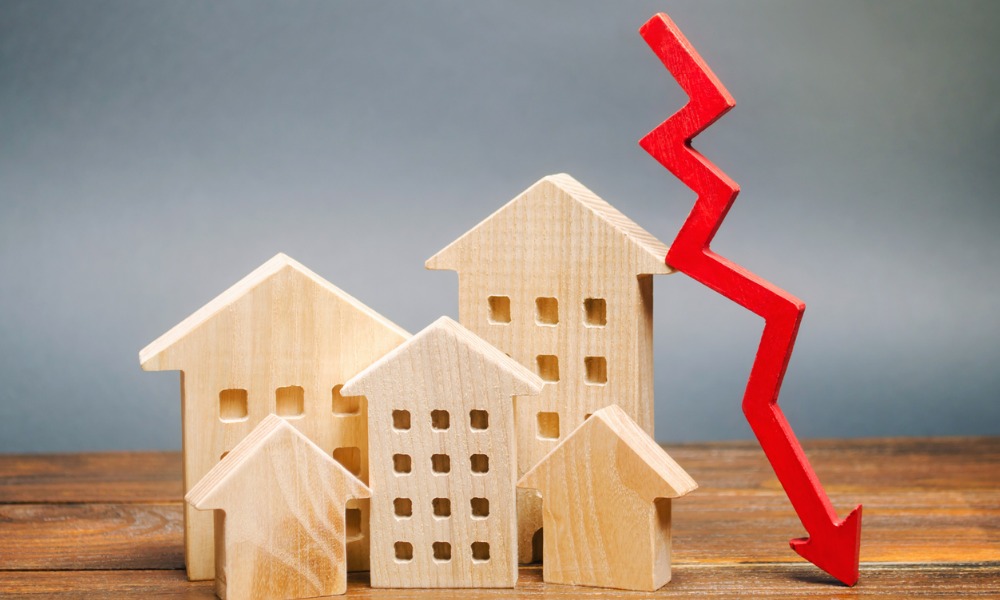 US home prices are set to fall by 5% next year in line with substantial price falls in housing markets across the globe, according to a new report by Fitch Ratings.
The 'Global Housing and Mortgage Outlook – 2023', which analyzed housing markets in 15 countries across North America, Europe, the Asia-Pacific region and Latin America, predicted that house prices in the US will fall by between 0% and 5% in 2023.
In addition, housing demand in the US will continue to decline, leading to a further erosion of home prices.
The report said: "Regions that experienced the largest home price gains since the pandemic are expected to incur declines more severe than the national average.
"Risks to the projection include rates rising above 7% as well as sellers pulling homes from the market, further limiting supply."
However, the report pointed out that most US borrowers are unlikely to be affected by the rapid rise in mortgage rates due to the "overwhelming prevalence" of 30-year fixed-rate loans.
Read more: Mortgage downturn: taking the long view
In addition, given the substantial amount of equity build up since the start of the pandemic (national average home price growth of more than 30%), foreclosures and mortgage losses are expected to remain relatively low.
Fitch stated that mortgage performance is expected to deteriorate in most countries, due to inflation and high interest rates increasing borrower payments and eroding income, which in turn will weaken borrower credit quality and drive arrears.
Like other countries, the US is expected to fall into a mild recession, although this is expected to happen during the second quarter of 2023 and not earlier, as in the eurozone.
Significantly, materially higher mortgage costs, resulting in the average payment soaring by more than 50% since 2021, will price out first-time buyers and those looking to upgrade their property.
Fitch noted that property investors "have begun to step back and will remain on the sidelines into 2023".
Due to a split US Congress, it is also unlikely that there will be any meaningful government support to make homes more affordable, meaning that private lenders will be required to step in, the report suggested.
Read more: Mortgage applications still down as homebuyers remain on the sidelines
Arrears and unemployment to rise
Fitch also predicted that mortgage arrears will increase by a modest 1.8%-2% in 2023 and 2%-2.2% in 2024, while the expected weakening in mortgage performance will be driven by a "worsening economic landscape as well as borrowers that have been stretched thin by inflationary pressures".
The increase in mortgage arrears will be driven by an expected increase in unemployment, which is expected to rise to 4.8% next year and reach 5.3% in 2024.
Global review
Nominal home price growth will decline or slow substantially in most countries next year, mostly as a result of cooling demand due to high mortgage rates and the rise in the cost of living.
The report also highlighted that the period of price declines in the second half of 2022 was also apparent in Australia, Canada, China, Denmark, Germany, the Netherlands, and the UK.
Significantly, the report predicted that loan performance will deteriorate due to worsening "macroeconomic headwinds" and inflation, which will erode incomes.