All four major regions registered yearly and monthly slumps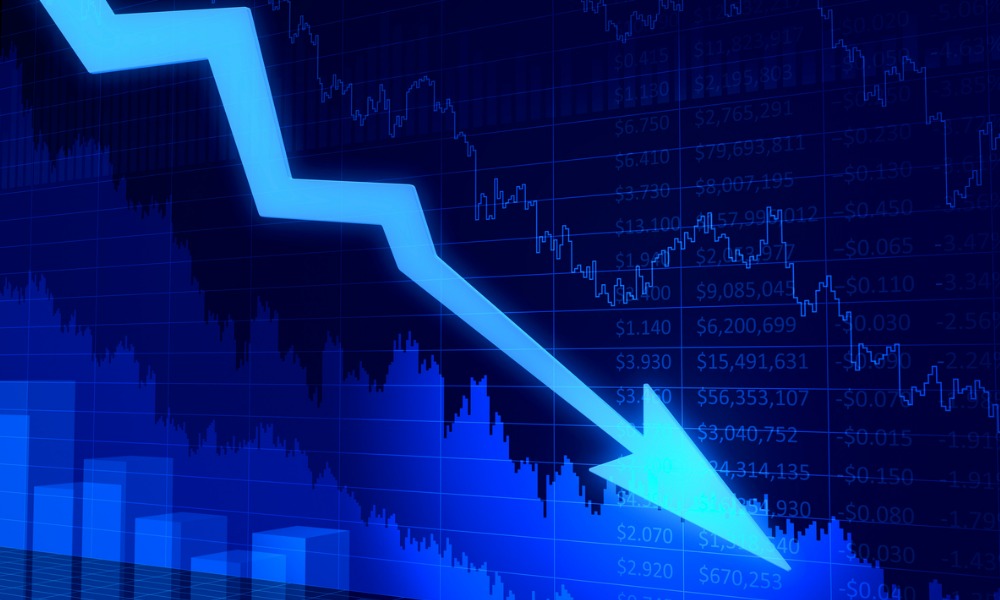 Existing-home sales dropped for the ninth month in a row according to the National Association of Realtors (NAR).
Total existing-home sales – including completed sales for single-family homes, condominiums, townhomes, and co-ops – decreased to a seasonally adjusted annual rate of 4.43 million in October. This represented a 5.9% decrease from the previous month and a 28.4% dive from the 6.19 million recorded the same month last year. All major regions across the US registered monthly and yearly declines.
Properties remained on the market for an average of 21 days, up from 19 days in September and 18 days in the same month last year. Sixty-four per cent (64%) of homes sold in October were on the market for less than a month.
The inventory of unsold existing homes at the end of October was 1.22 million units – the equivalent of 3.3 months' supply at the current monthly sale pace – down for a third consecutive month.
"More potential homebuyers were squeezed out from qualifying for a mortgage in October as mortgage rates climbed higher," said NAR chief economist Lawrence Yun, who noted that the impact of recent mortgage rate hikes was more apparent in expensive areas of the US and in markets with significant home-price gains in recent years.
Read more: October sees 29% drop in new home mortgage applications
"Inventory levels are still tight, which is why some homes for sale are still receiving multiple offers," Yun said. "In October, 24% of homes received over the asking price. Conversely, homes sitting on the market for more than 120 days saw prices reduced by an average of 15.8%."
Existing-home prices rose across all regions, with the median existing-home price across all housing types at $379,100, up 6.6% from the year before. NAR noted that this was the 128th consecutive month of year-over-year increases – the longest-running streak on record.
The largest yearly median list price growth occurred in Milwaukee, Miami, and Kansas City, while the highest increases in the share of homes with year-on-year price reductions occurred in Phoenix, Austin, and Las Vegas.
"Mortgage rates have come down since peaking in mid-November, so home sales may be close to reaching the bottom in the current housing cycle," Yun said.
First-time buyers were responsible for 28% of sales in October, down from 29% in September 2022 and October 2021. All-cash sales accounted for 26% of transactions, up from 22% in September and 24% in October 2021.
Read more: More first-time homebuyers being priced out of the market – NAR
For single-family homes, sale numbers declined to a seasonally adjusted annual rate of 3.95 million, down 6.4% from September and 28.2% from October 2021. The median existing single-family home price was $384,900, increasing by 6.2% year-on-year.
Existing condominium and co-op sales were recorded at a seasonally adjusted annual rate of 480,000 units, down 2% from September and 30% from October last year. The median existing condominium price was $331,000, a 10% increase from September's median price.
Read next: HELOCs popular among young homeowners, survey finds
"For consumers looking to buy or sell a home, having a realtor by their side to navigate one of the more challenging and complex markets we've seen in some time will be essential to successfully completing transactions," said NAR president Kenny Parcell. "Realtors understand local market conditions and provide timely and trusted advice from listing to closing."