Homeowner equity set to strengthen predicts ATTOM Data Solutions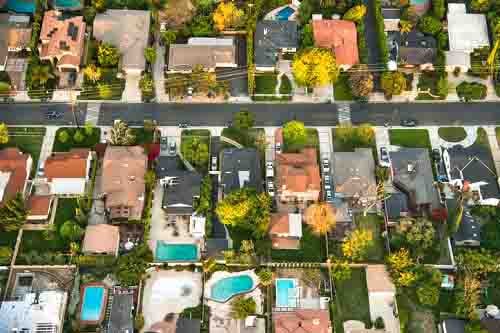 The number of 'equity-rich' US homes reached a new high in the fourth quarter of 2018 according to a new report.
ATTOM Data Solutions' Year-End 2018 U.S. Home Equity & Underwater Report reveals that there were 14.5 million homes with a mortgage where estimated combined values of loans secured on the property were 50% or less than the estimated market value of the home.
That's the highest number since Q4 2013, the furthest back for which data is available.
At 25.6% of all homes with a mortgage, it is a slight decline in percentage terms from the previous quarter (25.7%) but up from 25.4% in Q4 2017.
The report also reveals that the share of homes with a mortgage that are 'seriously underwater' - with loans estimated to be at least 25% higher than the estimated market value of the home - remained stable from the previous quarter at 8.8% (5 million homes) but was down from 9.7% in Q4 2017.
"With homeowners staying put longer, homeownership equity will most likely continue to strengthen. Those that are seriously underwater may find themselves coming up for air as they continue to pay off excessive legacy mortgages or sell," said Todd Teta, chief product officer with ATTOM Data Solutions. "This report helps to showcase a story of the West coast markets having the highest share of equity rich homeowners versus the South and Midwest markets, who continue to have stubbornly high rates of seriously underwater homeowners."
States with most equity-rich, seriously underwater homes
States with the highest share of mortgages that were seriously underwater included; Louisiana (20.8%); Mississippi (16.9%); Arkansas (15.9%); Illinois (15.6%); and Iowa (15.2%).
States with the highest share of equity rich properties were California (43.6%); Hawaii (39.3%); New York (34.2%); Washington (34.2%); and Oregon (32.9%).