But data suggests housing market will carry over momentum from last year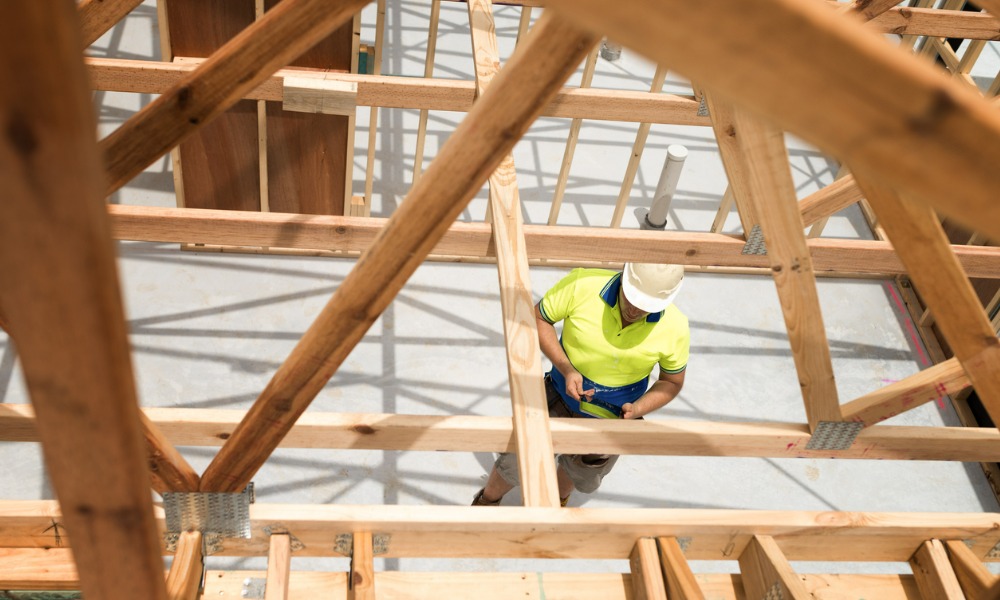 New housing starts slowed in January to a seasonally adjusted annualized pace of 1.64 million units, the Census Bureau reported Thursday.
Data from the report showed that 1.64 million new homes started construction in January, a 4.1% sequential decline from the revised December rate of 1.71 million. However, overall housing starts were up 0.8% from the January 2021 rate of 1.63 million units. Single-family home starts fell to 1.12 million, down by 5.6% from 1.18 million in December. Multifamily starts were running at a 510,000-unit pace in January.
"After ending the year with growth in December, housing starts declined in January amid a national wide surge in COVID cases," said Kelly Mangold, principal at RCLCO Real Estate Consulting. "Despite a somewhat slower start to 2022, builders have continued to make progress on their backlog of homes, and consumer demand continues to outpace supply. The multifamily sector also had a record-breaking year in 2021, and demand for units continues to grow."
Building permits increased by 0.7% to an annualized rate of 1.90 million in January from the revised December rate of 1.89 million. A year ago, the number of privately‐owned housing units authorized by building permits was 1.88 million. Single-family authorizations rose 6.8% month to month to a 1.21 million annualized rate – the fastest over the past year. Meanwhile, multifamily authorizations were at a rate of 629,000 in January.
Fannie Mae chief economist Doug Duncan noted that January data likely does not reflect the full impact of recent mortgage rate hikes.
"However, consistent with ongoing strong homebuilder sentiment survey readings, we see this initial strength in construction permits as a sign that demand for new homes remains strong given the lack of existing inventory available for sale," he said.
Read more: Lender has rosy outlook amid pandemic
Unlike permits, the number of housings completed in January pulled back 5.2% over the month to 1.25 million units. Single‐family housing completions slowed from a one-million-unit rate to 927,000 units in January, and completions for units in buildings with five units or more was 309,000.
"This was in line with our expectations," Duncan said. "We believe this disconnect with permits to be in large part due to the temporary factors of COVID-related worker absenteeism affecting construction labor and materials and components production, as well as unseasonably cold and snowy weather disrupting construction. We therefore anticipate a rebound in starts in the coming months more in line with permits as new COVID cases have since plummeted and weather has become more normal."
"There is still reason to believe that 2022 will be another strong year for the housing market, and if conditions remain favorable, the market may support another period of sustained growth," Mangold said.