Increase in foreclosure activity sees more borrowers who've defaulted vacate homes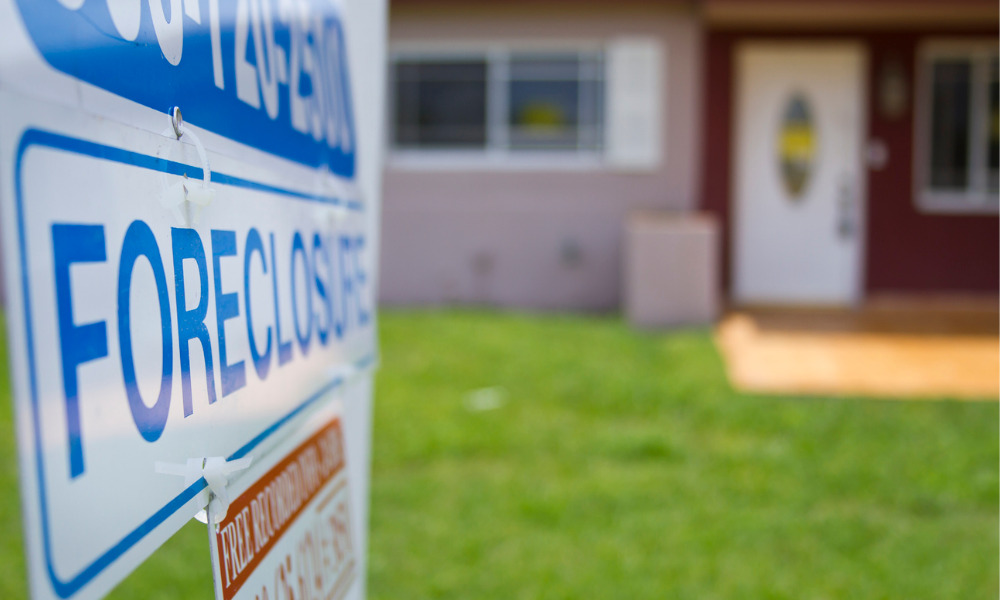 The number of vacant zombie properties in the US shot up in the second quarter amid a jump in foreclosure activity, according to a report by real estate data provider, ATTOM.
Zombie foreclosures rose by 3% from the first to the second quarter this year just as foreclosure activity increased (it went up by 13%), with just over 1.3 million residential properties in the United States sitting vacant.
A 'zombie' property is a home left vacant by homeowners who have defaulted on their mortgage and expect to lose it in the pending foreclosure. However, the property title remains in the homeowner's name along with all financial responsibilities.
ATTOM analyzed county tax assessor data for some 99 million residential properties for vacancy, broken down by foreclosure status and owner-occupancy status. Only metropolitan statistical areas with at least 100,000 residential properties and counties with at least 50,000 residential properties were included in the analysis.
The report revealed that a total of 259,166 residential properties in the US were in the process of foreclosure during the same period, up by 12.7% from the first quarter of 2022 and up by 15.9% year over year.
Read more: Return of the zombie homes?
At the end of 2021, during Q4, the number of residential properties in the process of foreclosure stood at 223,256, which already represented a 3.6% increase from the previous quarter and by 11.6% compared to the same period in 2020.
However, the report also pointed out that the number of zombie-foreclosures was down by 6.3% from a year ago, adding that it represented "a tiny segment of the nation's total stock of 99.7 million residential properties".
But the latest data is also the third straight quarter that the number of pre-foreclosure properties has risen since a COVID-led nationwide foreclosure moratorium was lifted at the end of July 2021.
Among those pre-foreclosure properties, 7,569 sat vacant in the second quarter of 2022, meaning that the number of zombie-foreclosure properties went up quarterly by 2.8%.
Rick Sharga, executive vice president of market intelligence at ATTOM, said: "The incidence of zombie foreclosures tends to be higher in cases where the foreclosure process has dragged on for many months and sometimes even for years.
"We're now seeing properties where the borrower was already in default prior to the government's moratorium re-enter the foreclosure process, and undoubtedly some of these homes will have been vacated over the past 26 months."
Nonetheless, just one out of every 13,171 homes in Q2 of 2022 remained vacant and in foreclosure, meaning that most neighborhoods have no zombie properties. The number of pre-foreclosure properties that have been abandoned and classed as 'zombie' also continues to fall, down from 3.6% a year ago to 3.2% in the first quarter of 2022.
And with median single-family home prices having increased by 17% over the last year, homeowner equity continues to rise - at least for now - greatly limiting the likelihood that homeowners facing foreclosure "will simply walk away from their homes", ATTOM noted.
Sharga added that almost 90% of homeowners in foreclosure "have positive equity", pointing out that having equity would give financially distressed homeowners an opportunity for a "relatively soft landing" as they would be able to sell their home at a profit rather than losing everything to a foreclosure.
"That factor alone should keep the number of zombie-foreclosures from rising too much," he said.
Read more: Fed announces huge rate hike
The overall findings coincide with market predictions from Craig Torrance, CEO of Mortgage Contracting Services (MCS), which specializes in foreclosures and the inspection and maintenance of these types of properties.
In November 2021 he told MPA that he expected "increased movement across the industry through Q1 and Q2 next year (2022)" as the COVID pandemic had "triggered a great deal of confusion and inactivity in the foreclosure market that is just beginning to work itself out".