"When I mentor people, I always say take the risk to do something that scares you"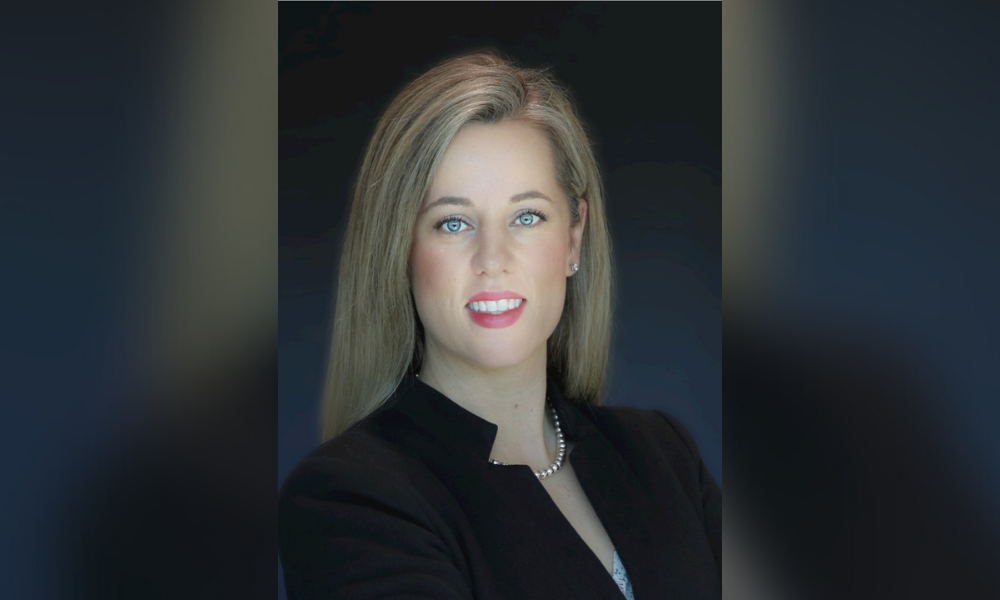 It's not often you speak to someone in the mortgage industry with a bachelor's degree in psychology, but it doesn't appear to have harmed Lesley Alli's career prospects one bit.
With more than 20 years' experience in the space, the former Harvard graduate (pictured) is not only senior managing director of strategic partnerships at wholesale lender Homepoint but one of the founder members of the Michigan-based firm.
Asked what made her decide to opt for the mortgage industry, where borrowers are catered for their financial rather than their mental needs, her response is disarmingly down-to-earth.
"It was happenstance for me, and I think that's how a lot of us get into this business. I was recruited and took a job in a location where I really wanted to live and, luckily, I quickly learned that this industry is tremendous because of its mission, providing access to homeownership and continuing to support the economy," she said.
Read more: How do you solve the housing affordability crisis?
It may have also been a willingness on her part to take a risk, something she advises young mortgage professionals to do. In any case, the knowledge she gained studying psychology must surely come in handy, seeing as she's also responsible for managing, mentoring and guiding teams of more than 100 people (aside from developing Homepoint's strategic partnerships).
"When I mentor people, one of the things that I always say is take the risk to do something that scares you. And I think that's good advice in many aspects of life, because you end up learning so much in that process. And for me, learning is the whole point. I'm a lifelong learner, and I find a lot of joy in that.
"I very much enjoy the cyclicality of the mortgage industry, because you're constantly given an opportunity to help solve new problems that arise as the market continues to change and evolve."
And the housing market is changing. Homepoint this week announced that it will offer low-income borrowers with a Freddie Mac-owned mortgage a new refinance option program to help lower their monthly payments.
According to Alli, it's the government-sponsored enterprise's (GSE's) response to the vast numbers of low-income families (more than two million, according to the Federal Housing Finance Agency) who did not take advantage of the refinancing opportunities during last year's refi boom.
"(These programs) are incredibly valuable to the overall mortgage market and broader economies. For Homepoint, specifically, we always take every opportunity to enable the mortgage loan originator to expand their reach and serve more people in their communities," she said.
The partnership with Freddie Mac is but one of the programs Alli believes will help promote sustainable homeownership. In the wake of Homepoint's refi option program, the firm made another announcement this week, saying it was accepting the FHFA's new conforming loan limits for next year, which Alli said will offer more borrowers access to the most affordable loan programs.
Read more: CEO's solution for housing crisis
"One way in which I think the mortgage market in 2022 will help is to continue to address the affordability issue," said Alli, who is also an advisory member of the MBAs Affordable Housing Council.
According to industry estimates, house prices have climbed at a record pace during the pandemic, with a median house price of $366,000 recorded in June 2021 – representing a 23.4% increase compared to same period in 2020.
And although there is evidence that the pace of home price growth is beginning to slow down, according to the latest S&P CoreLogic Case-Shiller national home price index, home prices still recorded a 19.5% annual gain in September.
Alli said: "There's a lot of work being done in the industry - cross functionally - to identify ways in which we can continue to solve the issue of affordability. There's a lot of different initiatives that will be needed in order to try to make a positive impact on affordable housing. There really isn't one simple solution.
"But the collaboration across the primary markets, the lender base, along with the secondary markets, the GSEs and private capital, is going to be critical in making significant headway going forward."
In her view, the collaboration between private capital and the state sector will prove critical.
"Currently working within the mortgage banking contracts that we have here, with the lending community on the primary side and the agencies on the secondary side, is the current way in which we are going to be able to make some progress in the near term.
"That synergy and connection going forward is going to be critical to the efforts we take in 2022 and beyond. And it does go beyond the financing participants - the issue is broader than simply the financing side of the business."