Rising prices and mortgage rates make homeownership unaffordable, report finds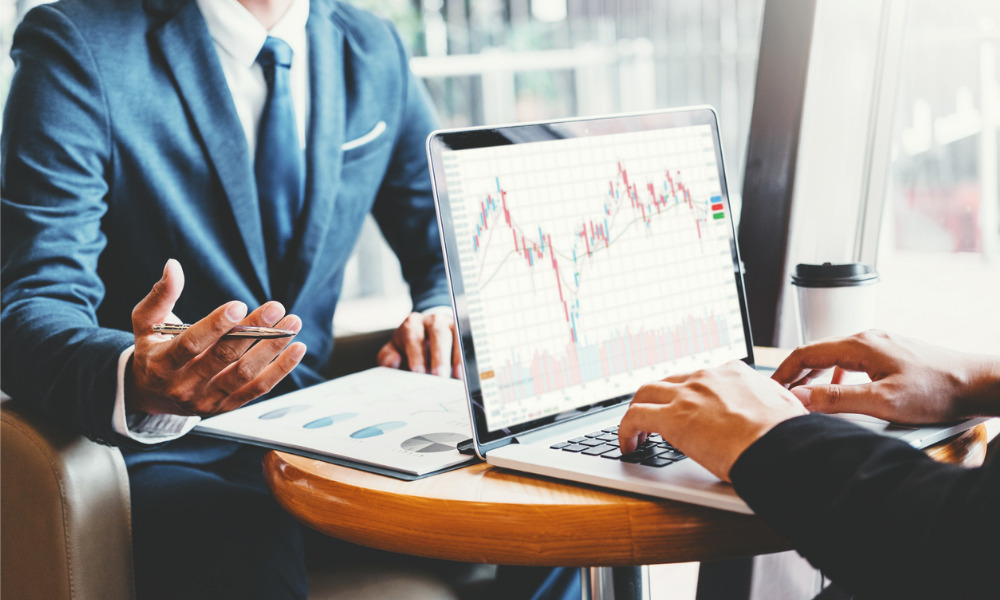 Median-priced single-family homes and condos are now less affordable than at any time this century in most of the US, according to a new report by real estate data provider, ATTOM.
The second-quarter 2022 US Home Affordability Report found that the median price of a single-family home hit a new high of $349,000 in Q2, meaning these property types were less affordable in the second quarter compared to historical averages in 97% of the nation's counties.
It is the highest figure since 2007, shortly before the housing market crashed.
ATTOM's affordability index analyzed median home prices in 575 counties with a combined population of just over 254 million.
Affordability was calculated by assuming an average wage earner could make a 20% down payment and that they would not be spending more than 28% of their income on mortgage payments, property taxes and insurance.
The report said that nearly one-third of average wages were required for major homeownership expenses during the second quarter, adding that the portion of wages dedicated to homeownership had risen at the fastest pace this century to 31.5%.
Read more: Housing affordability lowest in a decade
The figure was up by a staggering 26% compared to the first quarter of 2022 and by 23.9% year over year.
Data also showed that affordability had slumped to a 15-year low, while 30-year mortgage rates jumped above 5% during the same period.
Rick Sharga, executive vice president of market intelligence at the company, noted that homes had previously remained relatively affordable "due to historically low mortgage rates and rising wages".
However, with interest rates almost doubling, homebuyers were now faced with monthly mortgage payments that were between 40% and 50% higher than they were a year ago, which many prospective buyers "simply can't afford".
He added that "extraordinarily" low levels of homes for sale combined with strong demand had caused home prices to soar over the last few years.
The report revealed that borrowers now needed more than 28% of the average $67,587 wage in the US to meet the ownership costs on a median-priced, single-family home or condo – "a ceiling considered affordable by common lending standards", the report said.
The report noted that despite the housing market having "roared ahead" for the 11th consecutive year, affording a home "has gotten significantly tougher in recent months".
Home prices have continued to soar along with high demand, but higher interest rates, growing inflation, soaring fuel costs and a declining stock market "all threaten the housing market", adding that it "could already be showing signs of strain", citing May as the fifth consecutive month of lower existing home sales.
Read more: Rates hitting homebuyers' budgets, reports find
Sharga added: "Worsening affordability appears to be having an impact on demand, which could lead to prices plateauing or even correcting modestly in some markets.
"Many potential buyers may elect to continue renting until market conditions improve. Others might adjust their sights and look for smaller properties, or homes that are further away from major metro areas. And it's possible that worsening affordability could accelerate the migratory trends that the COVID-19 pandemic started, as residents in high cost, high tax states who can now work from home look for less expensive places to live."
ATTOM's findings mirror the conclusions of the recently released Real House Price Index by First American Financial Corporation, which show that housing affordability hit a record low in April, falling to the lowest level in more than a decade.
According to Mark Fleming, the chief economist at First American, the rapid annual decline in affordability was driven by a 21.2% annual increase in nominal house prices and a 1.9 percentage point increase in the average 30-year, fixed mortgage rate compared with one year ago.
Fleming suggested two options for homeowners to offset the decline in affordability – to increase income, or for borrowers to switch to an adjustable-rate mortgage, which would have a lower rate than the fixed-rate benchmark.
He added that the share of adjustable-rate mortgages relative to fixed-rate mortgages had grown in step with the increases in mortgage rates over recent months.