A reinforced referral network and the opportunity to expand connections is just one benefit of the new brand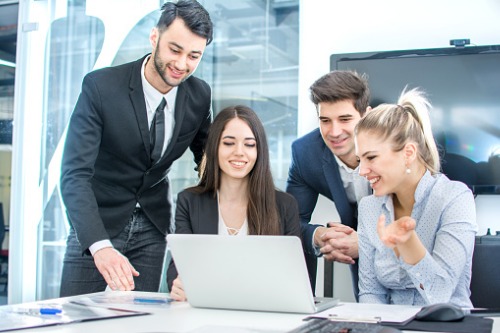 The current refinance boom, and low-interest rate environment, isn't going to last forever. Consistency and longevity through the rollercoaster ride of market swings is not always easy, but top brokers and agents understand that a strong referral network is key in building a business that can stand the test of time.
In 2019, 46% of purchase loans came via a real estate agent referral, which means half of lending revenue in a purchase-driven market is dependent upon keeping these referral partners happy, according to research by Stratmor Group.
With Quicken Loans Mortgage Services rebranding to Rocket Pro TPO, executive vice president Austin Niemiec says there will be added opportunities for brokers to not only protect and strengthen current referral relationships, but build new ones they may not have had access to previously.
"At Rocket Pro TPO, we are building the largest referral network in America," said Niemiec. "Through creating powerful technology that will enable brokers to connect with other consumer-facing influencers and partnering with some of the country's biggest brands, like State Farm, we are establishing a new way to connect brokers with real estate agents and financial advisors that will allow all to achieve lasting success."
Niemiec said the rebrand to Rocket Pro TPO has benefits in technology and marketing, but the ability to help foster new connections and long-lasting relationships with referral partners is an equally important priority.
The lender is developing technology to give referral partners instant access to what's happening with a client's loan, where it is in the mortgage process and how close it is to closing. It will offer 24/7 updates that they can check at their own convenience, right on a mobile app. From a broker's point of view, Niemiec says putting new technology in the hands of referral partners to help them stay in the know not only improves visibility, but also streamlines communication to focus on high priority tasks and discussions.
"This technology will give referral partners the visibility they want, without having to field numerous calls. The referral source has a better experience, and it frees up the broker's capacity to get more business. It's a win-win for both parties," he said.
Reflecting on his past experience as a loan originator, Niemiec says having a strong real estate agent referral network was critical to his business. LOs today are in a very competitive market which amplifies this need.
"I always wanted to give my referral partners instant answers so they had confidence and could remove any anxiety. For Rocket Pro TPO to offer this unique tool is a huge value proposition for our brokers. It will help strengthen current relationships and attract new ones," he said.
Niemiec reiterated that this rebrand is more than just a single event, and the benefits to brokers, through technology, marketing, great rates and an expanded referral network, are boundless and will be expanded upon for decades to come.