Owner on the ups and downs of the industry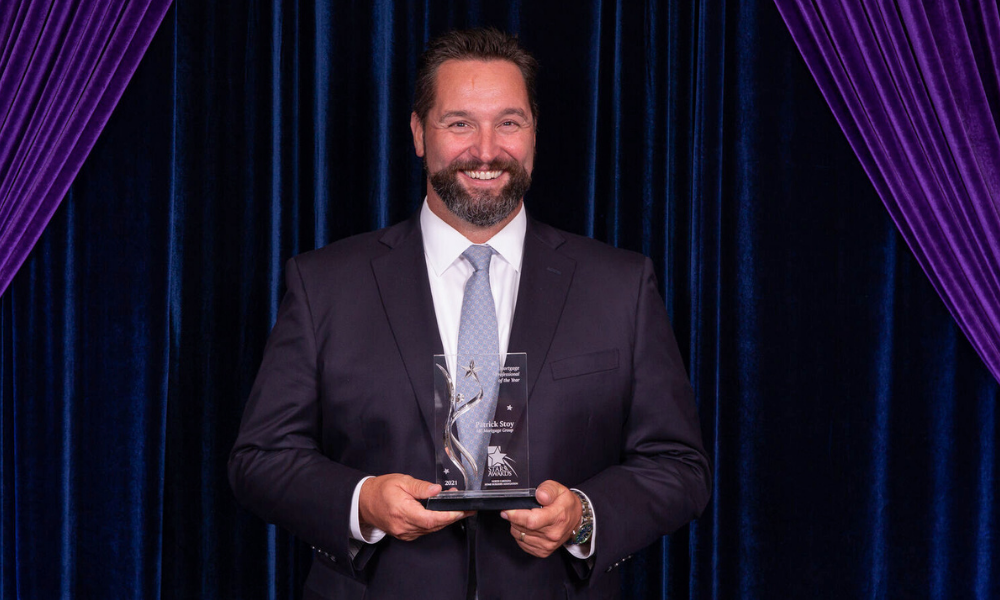 The last few months have been quite eventful for broker Patrick Stoy (pictured).
Only in September, he was voted mortgage advisor of the year by the North Carolina Home Builders Association.
Stoy was one of 80 home building industry figures in the Tar-Heel state honored for their achievements in the sector. The award, which included a retrospective of Stoy's career in the mortgage industry, focused on the growth of his Wilmington-based company, MC Mortgage Company.
One particular episode got him noticed above all others, however. Last year, during the height of the COVID pandemic, he helped a Californian family with eight young children settle in North Carolina following a grueling 2,700-mile-long drive across the entire breadth of the country in a beaten-up RV.
It took Stoy no fewer than 75 days to close the deal for their home, due largely to the borrower's unusual and convoluted employment history, but his achievement didn't go unnoticed.
The story was picked up by Stoy's main lender, UWM, and was subsequently covered by MPA four months ago.
Read more: A long journey's end – and the mortgage broker who made it possible
"That really helped me win the southeastern of North Carolina – but I was completely surprised that I got it," he revealed, shortly before jetting off to attend another event this week, this time in Scottsdale, Arizona.
While rubbing shoulders with North Carolina's house building fraternity, Stoy obtained some interesting insights into the construction sector's longstanding inventory crisis.
"It's expensive for them right now, because they want to work through what they've got - it's all about the value of land and getting their supplies," he said.
"At the end of the day, it's a matter of just continuing doing what they're doing while watching cost." Supply chain issues means that houses are not getting built on time, according to Stoy.
"I can tell you pretty much that none of our builds that we're doing with the builders are closing on time because (first) they're missing windows and then it's the glue that holds things together," he said.
The fact that Stoy did not mention lumber prices or semiconductor shortages – normally the two most talked about materials when discussing the country's low inventory – was revealing.
"Lumber is just one piece of the puzzle when you're building a house, there's a lot more that goes into play," he said, adding that some housing projects "haven't even started to the foundation yet".
But with a shortage of both new and resale homes of up to 6.8 million units, according to the National Association of Realtors (NAR), the crisis is expected to remain for years to come.
Yet, with rising interest rates and property prices soaring – the average price for a resale home has increased by 14.9% year-on-year, according to the NAR – many first-time buyers have given up trying to find a home, for now at least.
According to the most recent data from the MBA, mortgage applications for mid to late October dropped between 9% and 10% compared to the same period one year ago.
Read more: Housing crisis – what can be done?
Most experts agree that the slow-down in the housing sector is also partly due to seasonal factors, but there are also concerns about the ongoing COVID pandemic and how it could affect the economy.
With roughly 1,100 US citizens dying every day from the virus - most of them had reportedly not been vaccinated – the pandemic has so far killed more than 745,000 people in the country.
Although President Biden's plans to enforce the vaccination of all workers in companies with at least 100 employees may have temporarily hit the buffers, it's a variable that could yet throw more uncertainty over the coming months.
According to the Occupational Safety and Health Administration (OSHA), 31.7 million of covered workers are unvaccinated, with 60% of employers requiring vaccinations.
"It's going to be interesting to see what happens when this rule comes into play. I know some people, even in our office, who are adamant (they don't want the vaccine) and you can't force them," Stoy said, although his company would not be directly affected as it only employs just over 20 people.
As the year draws to a close, the one remaining hot topic involves the huge drop in the refi market, which has shrunk by 22% year-over-year.
Stoy was philosophical about the data and the impact on business in the short term, stressing that purchase was key to maintaining a sustainable business.
"We've already seen a pullback in our overall volume, which is fine as we've been running hard for a year-and-a-half up to this point - we're already working on our game plan for next year," he said.
And with MC Mortgage recently announcing that it's expanding its footprint into South Carolina, it's a safe bet they are.