Analyst recommends borrowers to consult brokers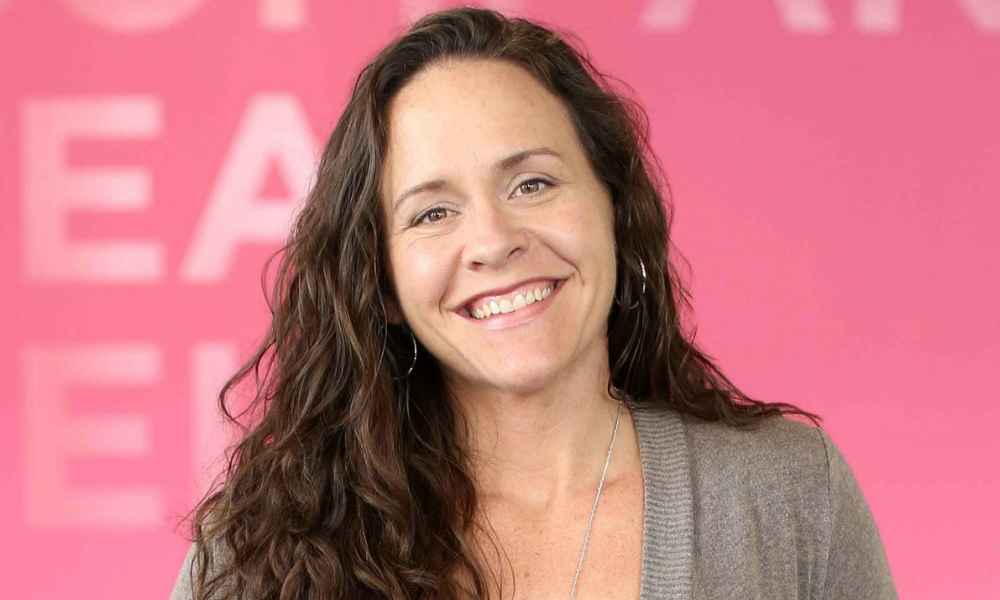 First-time homebuyers saw a light at the end of the tunnel during the third quarter as property prices dropped 1% quarter-over-quarter in the largest metros and inventory rose 31% on average across the US, a new report by Nerdwallet has found.
In its quarterly 'first-time home buyer (FTHB) metro affordability report', the fintech company said that the small 1% drop in existing home list prices was evidence "break-neck price growth" had slowed down, despite prices being 5.5 times above FTHB's income. In fact, only six of the 50 metro areas analyzed by Nerdwallet had homes listed at less than four times FTHB income.
In addition, the number of homes listed for sale grew 31% in the last quarter, although it was still down 23% year over year.
Read more: Homeowner survey's shock findings
NerdWallet data analyst Elizabeth Renter (pictured) told MPA that the report reflected what had been an "atypical market" for the past two years, adding that the latest data did not necessarily mirror seasonal trends.
She said: "2020 was disrupted with the beginning of the pandemic and we're still seeing a lot of those disruptions."
She added that the pandemic had affected people disproportionately, which explained why the share of first-time buyers who had not lost their jobs and were able to save money during the pandemic was a little higher.
She said: "The personal savings rate has been up, and people were able to squirrel away a little more money and then come out and brave this very competitive market and purchase.
"The people that did OK during the pandemic and are continuing to do OK financially are finding their position actually improved."
Read next: A guide for first-time home buyer programs in the USA
However, she warned that those who hadn't made the median or average income, or those with greater expenses at home, found it harder to buy now than even a year ago.
That was because homes listed at about five-and-a-half times what Nerdwallet considered was the typical first-time homebuyer income in the country's largest metro areas - up from 4.8 times their income at this time last year.
Renter stressed that the short-term improvements were "just a drop in the bucket" when it came to list prices and housing inventory, as the data only compared Q3 with the previous quarter from April to June.
Regarding the 31% increase in inventory, Renter suggested that many sellers had waited to put their properties up for sale until the third quarter.
"Why inventory is up is conjecture, but my guess is it takes some time to decide you're going to sell a house and then put it on the market. What's happening here could be that homeowners are finally listing their houses after they've seen several months of prices going up," she said.
The report also analyzed affordability in the 50 biggest metros in the US. Pittsburgh, Cincinnati and Milwaukee experienced double-digit decreases from this time last year, meaning they were among the most affordable.
By contrast, warmer-climate markets experienced price increases, with Austin in Texas topping the list price with a 29% increase year over year, followed by Las Vegas and Tampa.
Read more: Nerdwallet – gazing into the crystal ball
Renter explained that cities such as Pittsburgh were not as sought after by homebuyers because they suffered more extreme weather patterns, particularly during the winter, and because they were neither technology hubs nor tourist destinations.
She added: "They're not bad cities, they're easier to get around and they have a rich culture, but they're not on the coast."
She underscored the importance of consulting mortgage professionals who knew the local market well before choosing a location, pointing out that many buyers were "caught up in national headlines" and failed to realize that there were "pockets of affordable homes" in desirable neighborhoods in many of these metro areas.
"It's important for buyers to get in touch with local professionals and really understand what's happening when they're looking for a home and not just pay attention to the big headline because national numbers and averages hide a lot of nuance for the individual buyer. Nuance is everything," she added.
Given last year's impact of COVID on the market, Renter was asked about the possible effects of the new omicron variant on the sector.
She said: "If I look back at the Delta variant, I would say the effects we'll see from this one will be probably minimal. People still came out in force buying homes over this past summer, and unless this variant is considerably stronger and more impactful, I don't see it having that huge an impact on the market."