Hot housing market sees buyers offering tens of thousands above price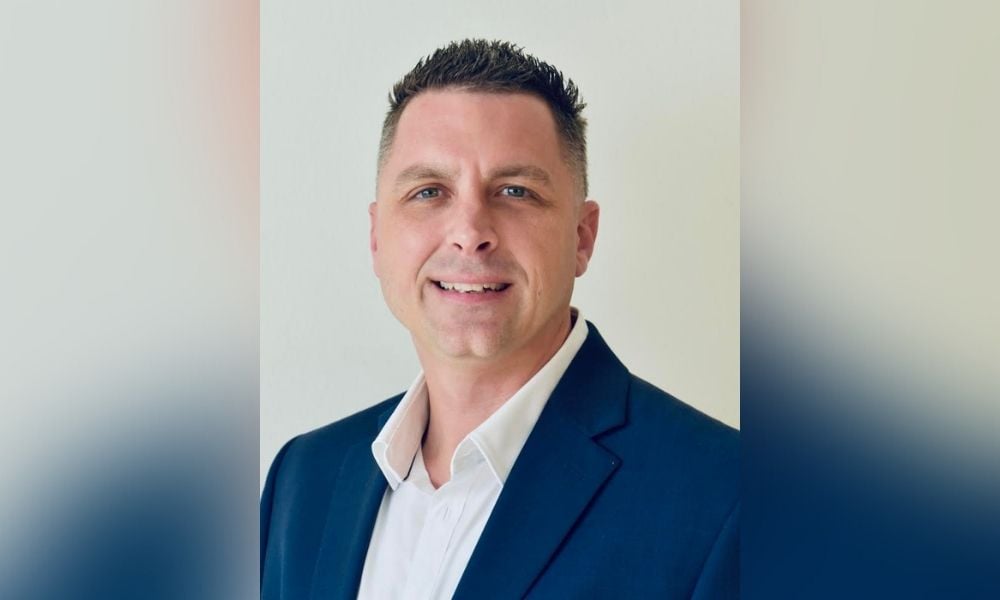 Homebuyers in Florida are overpaying for properties by an average of $35,000 amid a dwindling housing stock and a bidding war fueled by listing agents, according to Michael Smith (pictured), president of Ft Lauderdale-based Universal Home Lending Corp..
Smith, whose company is licensed in Florida, Maryland and Texas, told MPA: "I'm seeing that buyers are having trouble buying homes, (so) they're paying over the appraised value just to get the property, and nine out of 10 times the purchase prices are coming lower than the contract sales price. People are overpaying for properties by (between) $20,000 and $50,000."
While "three to five offers" for a property was common in Maryland, sellers could expect to get "15 or 16 offers" for a home in Florida's hot housing market, he said.
"In Florida, it's always triple the number of contracts on one particular property at a time. They're different markets and different types of people in the way they work."
Read more: The Florida attraction
With so many bids for properties, listing agents could confidently ask prospective buyers to pay above the listed price to secure a property, he added.
In one instance, a client who had set their sights on a single-family home in Palm Beach County with an appraisal value of $675,000, ended up paying a whopping $75,000 extra to get the house.
Smith, a former US Marine who started his company in 2004, was critical of listing agents, saying "they're the ones driving this train right now".
However, he stressed that most of the realtors he worked with did not act in bad faith and took the trouble to explain to clients "what they're about to get themselves into".
He said: "Those situations come up every week, and we basically act as a financial advisor, because at the end of the day we're licensed professionals and we've got to let them (the client) know that they could be overpaying for a property and never recover."
Smith's comments come after figures from Realtor.com show that housing stock in the US has shrunk 28% year over year (single-family starts, however, ended 2021 with a 13.4% increase, amounting to a total of more than 1.1 million starts, according to the National Association of Home Builders.)
In addition, prospective buyers are being squeezed by soaring home price appreciation (up by 18.1% year over year, according to analytics firm, Black Knight).
Smith said a new pattern was emerging, with buyers having to shoulder added costs beyond the sale price. Giving details of one case, he said: "On top of the appraisal, the client's paying an extra $6,000 in closing costs, because the seller and the listing agent, which is the other realtor, put in a contract that the buyer is to pay all title insurance, pay the seller side and closing costs, as well as the seller's transfer taxes and fees."
Faced with fewer choices and rising costs, Smith noted that buyers were now being forced to look at alternatives, such as cheaper townhouses or condominiums.
Read more: Realtors not helping in bidding war - president
Buyers may expect some minor relief this year as home price increases could moderate to between 7% and 7.5%, according to estimates from Fannie Mae.
Another unlikely ally has been the rental market, which has seen a 17.8% median increase in prices, and with record-high hikes renters are seeing the financial sense of buying instead of renting.
Smith agreed, saying that it made more sense to pay $50,000 for owning a property than renting a two-bedroom apartment for $3,000 a month.
But educating clients was also of critical importance, he stressed. "I make sure they understand the process and the extra money they're going to be paying, and how much it's going to cost them to recoup that money," he said.
While he acknowledged that inflation was a serious concern and would dent clients' pockets, he was dismissive about rate hikes.
"I've been doing this for almost 21 years, and the problem is that we're spoiled," he said. "What we need to do as consumers is that we need to wrap our head around (the idea) that 5% is still a great rate. I'm not concerned."