Highest level for 30-year fixed-rate mortgages since 2002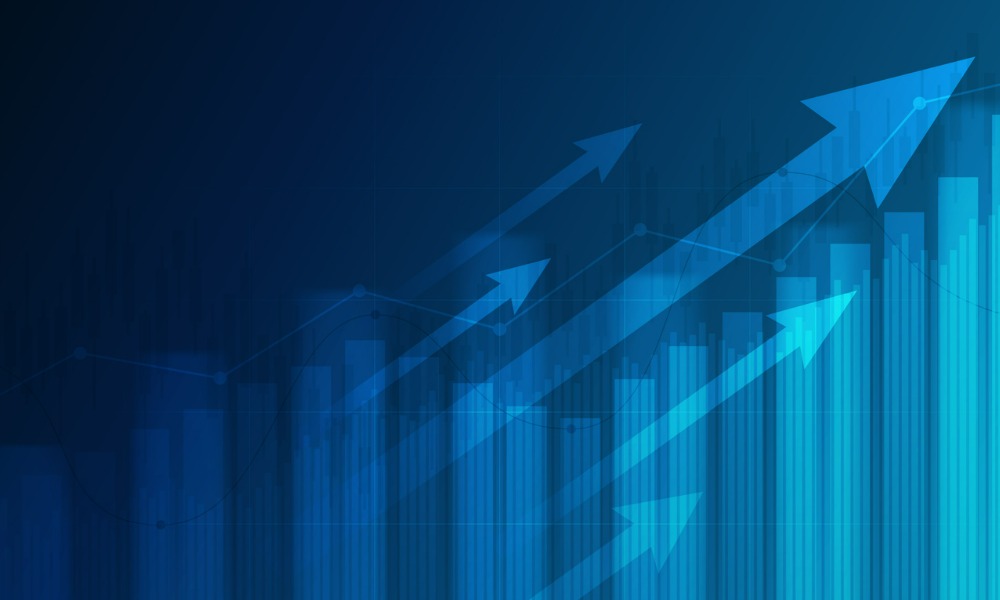 It's official - mortgage rates have reached their highest level in more than 20 years.
According to Freddie Mac's widely used benchmark, the 30-year fixed-rate mortgage averaged 7.08% in the week ending October 27, up from 3.14% a year ago. The last time the average rate went beyond 7% was in April 2002.
Mortgage rates have more than doubled since the beginning of the year and been increasing almost week by week since the end of August, much in response to the Federal Reserve's efforts to rein in inflation, which currently stands close to a 40-year high of 8.2%.
At the same time, compared to a year ago, refi loan volume has slumped by 86% and purchase demand is down 39% as borrowers feel the pinch.
Read more: US mortgage rates march to 20-year high amid market turmoil
In response to the latest data, Kate Wood, home expert at NerdWallet, agreed that the announcement, although unsurprising, was significant as it came from Freddie Mac.
She said: "Many lenders have been quoting 30-year fixed rates above 7% for almost a month, but… if Freddie Mac shows 7% rates, they're definitely happening. Interest rates on 30-year, fixed-rate home loans have now risen almost four full percentage points in 2022, making homeownership unaffordable for many would-be buyers. The last time mortgage rates climbed this fast was in 1981, after a series of aggressive Federal Reserve rate increases."
Dean Rathbun, Mortgage Loan Officer at California-based United American Mortgage, said he had noted a slowdown in the total number of mortgage applications, although activity remained brisk as people were "calling daily" to calculate monthly payments and costs, which he said would eventually turn into closed loans.
He added: "We are seeing a flushing out of people in the mortgage industry for sure and many companies that have decided to close and step out of the arena altogether. It has created opportunities for companies like ours to acquire great talent, which we are excited about.
"We are also working diligently on making sure we have all products available so that our loan officers can succeed. We find that most consumers agree that rates should come down in the next 24-36 months, so we are seeing very high activity on our seven-year ARM products. We do agree this is wise consumer choice for now since those rates are still around 6% and are stable for quite some time."
However, he said he hoped to see the end of Fed rate hikes, at least for now. "In my opinion, they truly need to let the higher rates settle for a quarter or two. They can then analyze the data, as we feel the result would be satisfactory that they cooled the real estate market."
Yury Shraybman, broker at Innovative Mortgage Brokers in Philadelphia, echoed the view. He said: "Once the market feels comfortable that the Fed is doing a good job of controlling inflation, long term loan rates should come down. I expect this to happen in the beginning of next year."
Read more: Fed rate rise – mortgage professionals take stock
Jeremy Schachter, Arizona-based branch manager at Fairway Independent Mortgage, said the highest interest rates in decades had "definitely" had an impact on qualifying borrowers as well as prompting a "slight pause" in purchase loans.
However, he added: "Normally, it does slow this time of year going into the holiday season. Many sellers don't want their homes on the market when they have family in town. That being said… I am seeing sellers giving large concessions to buy down the rate (permanent and temporary buydown 2/1)."
Nadia Evangelou, senior economist and director of forecasting at the National Association of Realtors (NAR), focused on how higher interest rates were affecting minority groups.
She said: "Rising mortgage rates have increased the monthly mortgage payment by $1,000, and minority groups may be impacted more heavily. Although mortgage rates reached all-time lows in 2021, not everybody was able to benefit from these low rates.
"During 2019 and 2021, the White homeownership rate rose by nearly three percentage points, while the homeownership rate for Black Americans rose by two percentage points. With 7% mortgage rates, only 15% of Black households can currently afford to buy the typical home compared to 30% of White households. Thus, Black families may fall further behind in homeownership compared to their White counterparts."