Hopeful signs amid slowdown: Multifamily gains, builder confidence, bolstered permits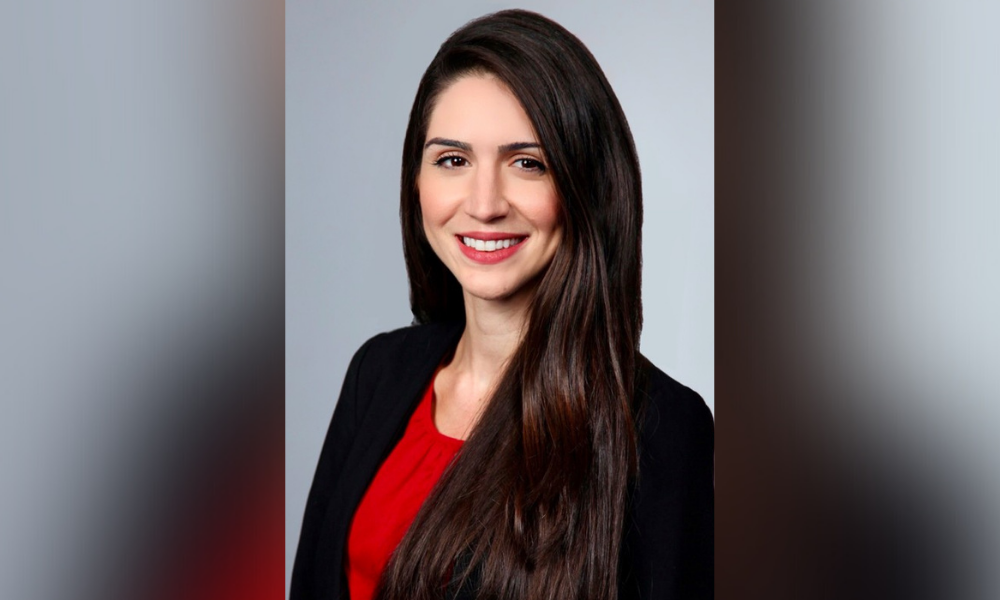 The single-family housing market continued to soften in March as permits and starts declined due to rising mortgage interest rates and ongoing supply chain bottlenecks that continue to delay construction projects and raise home building costs, according to the latest study by the National Association of Home Builders.
It was strong multifamily production that caused overall housing starts to increase 0.3% to a seasonally adjusted annual rate of 1.79 million units, according to a report from the US Department of Housing and Urban Development and the US Census Bureau.
Mortgage Professional America reached out to First American deputy chief economist Odeta Kushi (pictured), who saw the silver lining to the modest housing start gains: "Housing starts beat consensus expectations in March, increasing to 1,793,000, which is 0.3% above the revised February estimate and 3.9% above the March 2021 rate," she said. "More ground-breaking means more homes for a supply-constrained market."
Still, she acknowledged the multifamily push that helped push out an overall housing gain: "The housing starts gain was driven by an increase in multi-family construction. Permits and completions were also up for multifamily on a month-over-month basis. Single‐family housing starts in March were 1.7% below the revised February figure, but remain above pre-pandemic levels. Permits and completions were also down month-over-month for single-family homes."
The March reading of 1.79 million starts is the number of housing units builders would begin if development kept this pace for the next 12 months, National Association of Home Builders (NAHB) analysts noted. Within this overall number, single-family starts decreased 1.7% to a 1.20 million seasonally adjusted annual rate. The multifamily sector, which includes apartment buildings and condos, increased 4.6% to an annualized 593,000 pace.
Read more: Supply chain challenges spark spike in mortgage rates
"Higher mortgage interest rates and rising construction costs are pricing buyers out of the market, and these higher costs are particularly hurting entry-level and first-time buyers," NAHB chairman Jerry Konter and a Georgia-based home builder and developer said in a prepared statement. "Policymakers must address building supply chain disruptions to help builders bring down construction costs and increase production to meet market demand."
Added NAHB chief economist Robert Dietz: "The shift in affordability can be seen in the March data with strength for multifamily construction and some weakness for single-family permits. "Our builder surveys show that confidence levels in the single-family market have declined for four straight months as affordability conditions continue to worsen, and this is a sign that single-family production will face challenges moving forward."
On a regional and year-to-date basis, combined single-family and multifamily starts are 17.3% higher in the Northeast, 6.6% higher in the Midwest, 11.2% higher in the South and 7.5% higher in the West, the NAHB reported. Overall permits increased 0.4% to a 1.87-million unit annualized rate in March. Single-family permits decreased 4.8% to a 1.15-million unit rate. Multifamily permits increased 10.0%, to an annualized 726,000 pace, according to the study.
The lackluster numbers are due to the same challenges that have been plaguing builders for some time now.
Kushi said: "Builders continue to face supply chain disruptions that have pushed prices for building materials higher, as well as a shortage of skilled labor, materials, and lots that make it difficult to increase the pace of construction."
Read next: Construction loans still out there, despite slowdown
Then there's the affordability issue: "In addition to supply chain disruptions, builders are growing concerned about declining affordability," Kushi observed. "In February 2022 , the average 30-year, fixed mortgage rate stood at 3.8% and now it's above 5%. The increase in rates since February has reduced consumer house-buying power by $60,000."
Then there's confidence – a subjective sense that can make even economists split linguistic hairs: "Sagging homebuilder confidence, which fell for the fourth month in a row, reflects these concerns," Kushi noted. "Yet, it's important to point out that homebuilder confidence is less 'bullish' as opposed to actually 'bearish.'"
She pointed to the number of authorized permits as a good sign: "The number of single-family homes authorized, but not started was nearly 15% higher year over year. Builders have a backlog of uncompleted homes to get through before they can break ground on new projects. In March, there were 811,000 single-family units under construction (SA), the highest level since 2006."
And she posits other dynamics as encouraging for the future: "Builder sentiment remains higher than pre-pandemic as several long-term trends continue to boost demand for new construction, particularly a growing labor market, demographic tailwinds from millennials entering their prime home-buying years, and a lack of existing-home inventory."
Only time will tell, but the landscape appears to be on the mend after the last couple of tumultuous years. Perhaps the pre-pandemic past will prove to be prologue.