Firm nonetheless "among first to retroactively apply 50 basis point credit to all locked loans"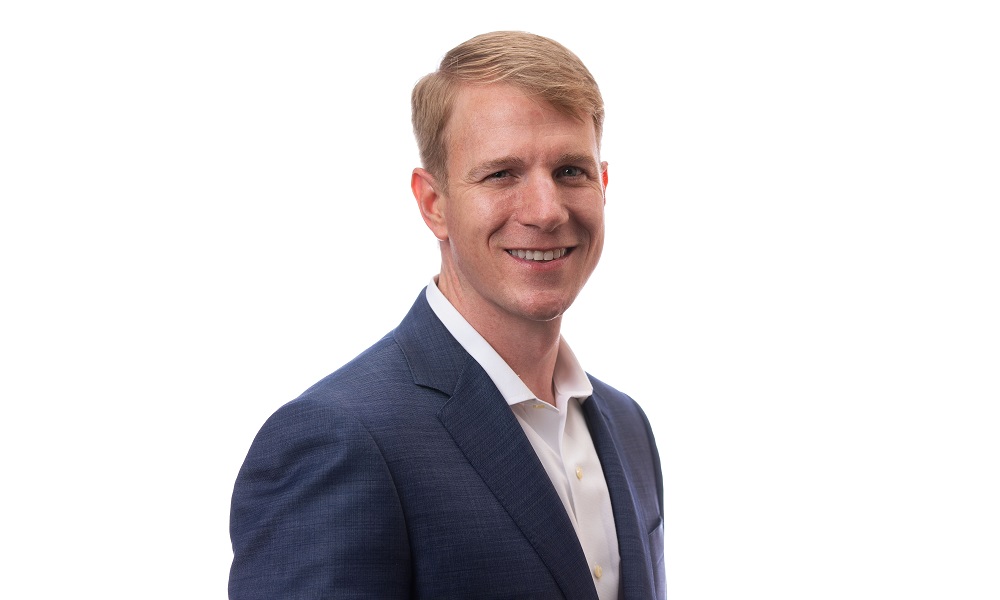 Homepoint's senior managing director of wholesale production, Will Pendleton (pictured), is comfortable in the role of honest broker (no pun intended) as he attempted to pour oil over the troubled waters of the wholesale lender sector.
"Right now, you could argue that this is one of the most pressure-packed purchase environments ever in the US," he said. "There's a significant challenge for someone who's going out and buying a home because of the inventory shortage.
"There are also competitive influences and headline news, but we stay focused on delivering," he said, in passing reference to another pressure-packed issue currently doing the rounds.
As the dust settles in the wake of the recent spat involving two of the country's biggest wholesale lenders, Pendleton, an 18-year mortgage industry veteran, believes the episode is simply further evidence of the increasing importance of the independent broker.
Read more: Wholesale lenders snap up market share
He said: "People are realizing the power of the independent mortgage broker. I think that's what really fueled the growth of these large companies and is at the heart of a highly competitive scenario - it's gotten contentious.
"Everyone's aware of that. I think purely at its base is the opportunity that's being created by the independent mortgage broker; the power that community has and a shared desire by large organizations to capture and empower their partners. In any competition, it can have one or two results - it can make you better, or it can consume you."
At the heart of the debate is essentially the timing of the FHFA's decision to eliminate the Adverse Market Refinance Fee for loan deliveries in a bid to help families reduce their housing costs.
While it was intended to come into effect on August 01, the announcement was made on July 16 – 10 working days earlier. This caused a scramble among wholesale lenders on the practical challenges of retroactively implementing the refund to borrowers.
Read more: Home Point Financial taps Wells Fargo exec as president of servicing
Pendleton explained: "(Between) the timing window from July 16 to the implementation on August 01, you could have had $5 billion worth of loans that were closed in your pipeline.
"But if you delivered them on July 19 - that Monday - guess what? You now had to hold those deliveries until August, and you're accumulating interest on that for the next, say, 15 days. There is a cost to the lender that I think just has to be acknowledged," he stressed.
Pendleton was quick to point out that Homepoint went down the route of returning the savings to consumers without hesitation. He said Homepoint held an executive meeting the same Friday morning to discuss whether there was enough warehouse capacity to do so.
He said: "There is a lot that you have to manage at this scale, (but) we were of the view that we needed to return the savings to our customers. We were one of the first to communicate that we would retroactively be applying a 50 basis point credit to all locked loans, with the exception of those that were in flight to closing."
JD Power's recent Primary Mortgage Servicer Satisfaction survey threw up a nugget of information that almost went unnoticed amid the clamor of the awards by revealing that traditional banks were starting to lose their edge over non-bank lenders.
Pendleton sees this as further proof of the crucial role played by independent brokers and why some wholesale lenders are prepared to have very public dust ups in order to retain their loyalty and custom.
"If you look back to pre-crisis, the broker community accounted for 50% of market share, but they just didn't have the advocates that the retail channel and the large banks (had). They didn't have as much of a voice and a seat at the table," he said. Now, however, he is seeing brokers "come into the space and transition from retail to independent" in ever greater numbers.
Continuing with the peace broker theme, Pendleton offered a few, final soothing words to his (much bigger) competitors.
"They've (both) done a tremendous job of consistently improving their platforms over the last 10 plus years," he said. "We revere both Quicken Rocket and UWM from a competitive sense - we're friendly competitors."