It doesn't even include Philly in its 20-city snapshot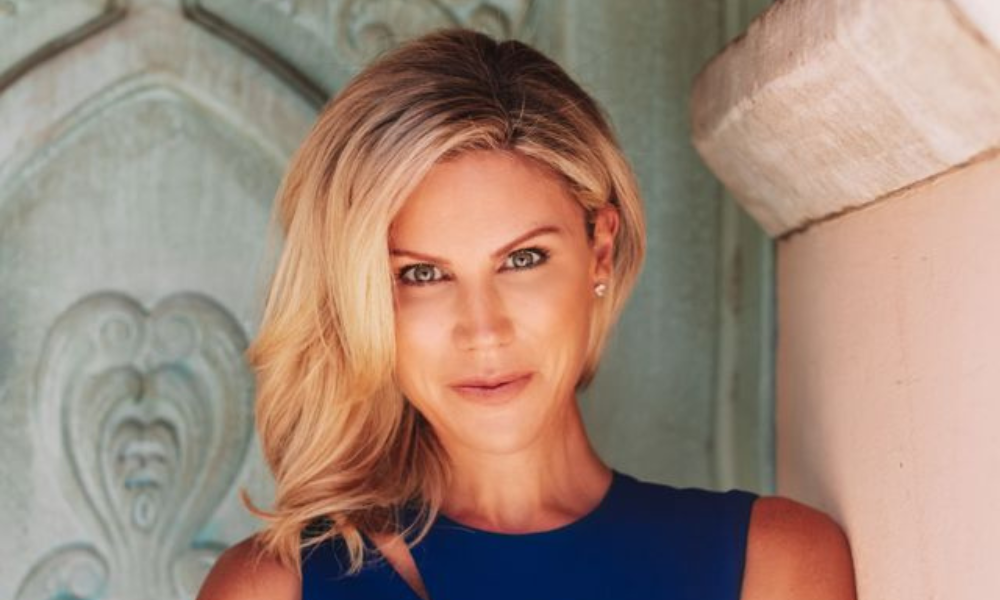 Don't believe the hype: Not every US market is experiencing soaring property values nor are mansions inhabited by the rich immune to market forces.
Those are a pair of pet peeves for Florida-based broker Erin Sykes (pictured), of Nest Seekers, who spoke to Mortgage Professional America on what she essentially labeled as reductivism illustrated by some media outlets relying on certain data when reporting on the affordability crisis.
Specifically, she trained her sights on the venerable Case-Shiller Index – specifically its 20-city model – in suggesting its analysis fails to assess a broader market in favor of assessing a list of major metro areas. In lodging her critique, she's taking on the grandaddy of them all – indices commercially produced by Case Shiller Weiss calculated and kept monthly since January 1987 by Standard & Poor's itself.
"The Case-Shiller Index tracks 20 major metro areas," Sykes told MPA during a telephone interview. "When the national media report on home prices, they use Case Shiller frankly because it's simple, it's easy."
Philly doesn't even make the cut
But the 20-city assessment – let alone Case-Shiller's abbreviated 10-city composite index – isn't reflective of market trends beyond the chosen parameters. Sykes went further in her critique, suggesting the snapshots could be anachronistic: "It was established in 1987 and kind of never revisited after that."
And don't get her started on its glaring omissions: "It doesn't even include the Philadelphia metro area, which is the seventh largest in the country," she said with palpable disbelief. Indeed, the index – now dubbed the S&P CoreLogic Case-Shiller 20-City Composite Home Price NSA Index – measures the value of residential real estate in Atlanta, Boston, Charlotte, Chicago, Cleveland, Dallas, Denver, Detroit, Las Vegas, Los Angeles, Miami, Minneapolis, New York, Phoenix, Portland, San Diego, San Francisco, Seattle, Tampa and Washington, D.C.
Where's the love for the City of Brotherly Love? Also known as the City of Neighborhoods, Philadelphia is not even in the Case-Shiller mix despite its sobriquet suggestive of varied residential enclaves, as Sykes said.
Luxury segment omitted from index altogether
Sykes divides her time among the Florida cities of Miami and Palm Beach, New York City, the New Jersey coast and the string of seaside communities that is a favorite spot for affluent New York City residents known as The Hamptons. The Case-Shiller Index does not reflect the markets in which she specializes, she said.
The index also ignores higher-priced homes in its tracking: "Case-Shiller does not tell an accurate story about the luxury segment," she said. "It's a broad-brush average of national price movement, but what we are seeing is continued bifurcation between the luxury and mass markets."
Instead, she offered a different snapshot taken from street level: "West Palm Beach, Miami, the Hamptons, the luxury markets that have been the topic of conversation – those are not reflected in Case-Shiller," Sykes said.
"We're seeing 15% pullback in Palm Beach, about the same in Miami, 10% to 15% prices down from the highs in The Hamptons. And then in New York, depending on the borough, it's all over the place. We started seeing price reductions in the luxury segment months ago, with current closing prices averaging 15% below list in the Palm Beach and Miami Beach markets."
Hustling at a granular level at the markets in which she specializes, Sykes suggested she's not worried about her livelihood being affected by the picture Case-Shiller inadvertently paints of the overall housing market by being miniaturists in its study approach. She's more concerned about the potential homebuyer already spooked by volatile interest rates, inflation and other metrics not exactly helping to spur activity along.
"So you have to really track real estate locally," she said. "I think that's a good reminder. And make sure you're looking at data trending in your particular market because you can't take national data and extrapolate it to your market. There are some buyers out there who might still be scared saying prices and rates are higher, but if they were to actually look at their own geography, they'd see prices are actually down."
Want to make your inbox flourish with mortgage-focused news content? Get exclusive interviews, breaking news, industry events in your inbox, and always be the first to know by subscribing to our FREE daily newsletter.