"It's puzzling when we have US states who create rules to fix an issue when there isn't even an issue"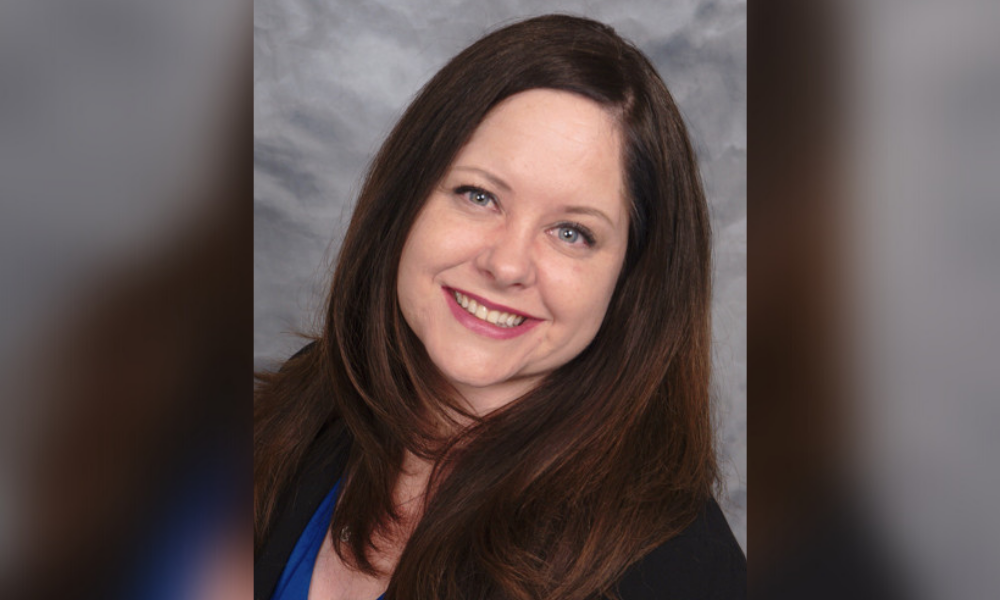 A compliance officer's job is never done. Behind the vague-sounding job title lies a heavy burden of responsibility, interpreting labyrinthine regulations, making sense of complex legislation, and avoiding the odd bureaucratic and legal minefield.
Being at the sharp end also requires certain diplomatic skills as you attempt to build useful relationships with civil servants, some of whom appear to be equally baffled by form-filling requirements and rules.
For Tara Healy (pictured), chief compliance officer at Cherry Creek Mortgage, it can be a trying experience. After more than 20 years' experience in the mortgage industry, the former president of the Colorado Mortgage Lenders Association admitted to feeling a tad exasperated with red tape and the odd Kafkaesque encounter with officials.
"They have these great ideas, but there's no real thought into how they're going to implement them. People like myself, and other companies, are having to pick up the pieces and say, 'how do you want us to comply with this? What do you need from us? We'll give you whatever you want, just tell us', but it's really hard to comply with something when the state doesn't even have a good idea," she said.
Read more: Cherry Creek Mortgage promotes executive to chief compliance officer
One such challenge is anticipating what the Consumer Financial Protection Bureau (CFPB) will do next year regarding fair lending rules and their impact on the mortgage industry.
She said: "Most mortgage lenders have had a bit of a reprieve for the past couple of years, and if they haven't been taking their fair lending seriously they are going to be behind the eight ball. So I think a lot of companies are going to be beefing up their lending compliance, making sure they're looking at their own data before a consumer group or the CFPB does, just to make sure that they understand what the data is saying about it."
Healy said she was also "keeping an eye" on the states of Massachusetts and Illinois after recently passing the Community Reinvestment Act (CRA), which ostensibly requires financial institutions, including non-bank mortgage lenders, to serve qualified lower-income borrowers.
In her view, the thinking behind the CRA's noble aspirations is flawed, mostly because the act reputedly treats non-depository financial institutions, which lack physical branch locations in multiple states, in much the same way as depositories. "They're trying to create those same laws for non-depository independent mortgage banks such as myself, and that's problematic. We're not a depository institution where we lend anywhere," she pointed out.
Applying CRA rules that were designed for depository institutions made no sense to Healy, who noted that there were already fair lending laws in place for non-depository lenders.
"The fact the states are getting in on the act and creating new laws that really don't make sense to the business that we're doing today and the type of business that we do - and we're already regulated for - just seems silly," she added.
However, she was quick to downplay suggestions the industry was over-regulated, stressing the importance of having the Truth-in-Lending Disclosure and Qualified Mortgage rules, which were prompted by the 2008 financial crash.
"I don't have a problem with that. It just puzzles me when we have states who create rules to fix an issue when there isn't even an issue yet. They're preemptively creating laws – and that's when it starts feeling like over regulation."
Read more: "Adversity is something that young mortgage professionals have really never seen"
Healy's words carry weight. She's currently vice chair of the legislative and regulatory affairs committee (LARAC) for the Colorado Mortgage Lenders Association (CMLA), as well as vice chair of the state legislative regulatory committee for the Mortgage Bankers Association (MBA) and chair of the Affordable Housing Committee for the CMLA.
Prior to that, she was the youngest ever female president of the Colorado Mortgage Lenders Association, although she laughed at the suggestion she was an industry pioneer.
"I'm the youngest female, but there were other females before me and, in all honesty, I think I was just given some amazing opportunities," she said earnestly.
Looking ahead to 2022, it's a question of 'buckle up, the ride's going to get bumpy'. Looming rates rises in response to soaring inflation will likely see refi loan volume fall away dramatically, while property prices will continue to inch ever higher, just as borrowers face even fewer choices thanks to low inventory and - for low to middle income Americans, at least - a lack of affordable housing.
"It's going to be a tough year - I think you're going to start seeing some margin compression for sure," she said, adding that the most successful brokers will be the ones "who have relationships with realtors" and have "that big book of purchase business".
Margin compression could lead to mortgage companies seeking more creative solutions, too. "I think you're going to see some more mergers and a lot more joint ventures, where companies are going to go into business with each other. I'm already seeing that," she said.
The message may not sit well with younger and less experienced brokers ("they've had the luxury for the past couple of years of just selling the interest rates and not really knowing how to sell to consumers"), but sometimes the unadorned truth works better than subtle diplomacy.