Are your emails having the maximum impact?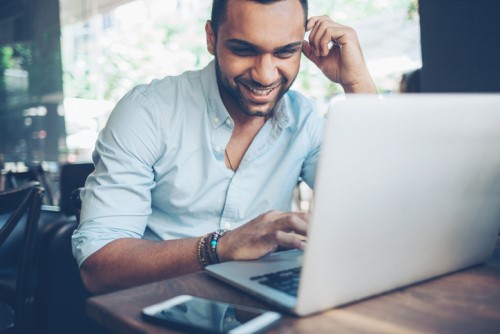 Some professionals seem to forget that emails are still utilized in all aspects of life—including running a successful marketing campaign. We may think the use of emails is fading into the background, but really they are as strong as ever. It can be argued that email marketing is more effective than promoting on Facebook and Twitter. Email marketing, particularly in the mortgage industry, is imperative to the success of any loan officer. It is their time to convince a potential home buyer that the offer at hand is not only the best, but the most convenient. Therefore, the emails being sent must be convincing and able to pull the recipient in.
Subject Line
The subject line is really what gets your emails opened in the first place. There are a handful of ways to create an eye-catching subject line, many of which are pretty simple. Try telling a home buyer specifically what they'll learn after reading your email, and why it matters to them. The use of power words will also help in this area. Power words are otherwise known as sensory or emotional words that will attract the reader's attention. "Introducing our newest loan program" and "This is your invitation to lock in a special interest rate" are a few examples of pairing power words with subject lines.
Personalization
The content of the email should read as if you are writing directly to one person, and be conversational in tone. This feels more sincere and gives the impression that you care about your reader, rather than lumping all readers together and talking to them like they're a singular group. It is also smart to have the home buyer's name inserted into the beginning of the email, giving them the idea that you already know each other and that the email was written specifically for them. Do not use their name too many times in one email, however; you don't want to start to sound creepy. Remind the home buyer that you're on their side. You're there to help them, not your company. Home buyers want to know that you're going to try and get them the best deal possible, while making the whole process easy and personable as can be. Email marketing is a great way to build this kind of trust between you and your buyer.
The Sale
As an experienced mortgage professional, your job is to get a potential home buyer to close a deal. You're not just writing these emails for fun, but rather for a greater purpose. While it's crucial to build a relationship with the buyer to gain their trust, you don't want to become too pushy. If the individual is not ready, they aren't ready. Highlight the benefits of the loan at hand as they fit each particular buyer. For example, a veteran may want to look into a VA Home Loan to avoid paying a hefty down payment. You should have a clear call to action telling them exactly what they need to do as well as explaining why the decision to buy is in their best interest. Providing the recipient home buyers with a deadline/incentive also helps move things along. For example, "This interest rate is only good until the end of the month". Use your email to help move things along.
Overall, it is no surprise that half of our emails end up in the trash folder at the end of the day. With the mass amount of emails flooding through our inbox, we are lucky if someone chooses our emails to read. As a mortgage professional running an e-marketing campaign, it is your goal to make sure your email gets read by prospects, and if it does, it must count. A strong email marketing campaign is sure to get your potential home buyer to sign.
As chief strategy officer and executive vice president at WebMax, Kelcey Brown is responsible for developing, communicating, executing, and sustaining strategic initiatives at WebMax. He acts as a key advisor to president on critical changes in the competitive landscape, internal employee development and the external business environment while also ensuring that appropriate metrics are in place to measure performance and progress towards strategic goals. Brown is also accountable for spearheading the success of our clients by developing and managing product training and growth initiatives.
Related stories:
Making your content feel new again
Get your emails opened, read, and receive quality responses
Use retargeting and email marketing together for serious results