Company develops a new tool designed to gather property data directly from title agents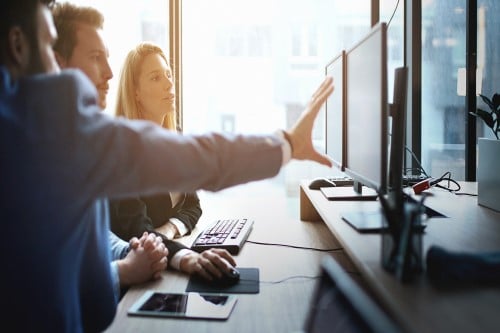 CoreLogic has launched a new digital title and closing tool to help lenders speed up their existing title processes using an automated origination workflow.
The new tool, according to the data and analytics company, streamlines the manual process of re-keying separate pieces of property information from PDF copies of title documents into their LOS before closing a loan. CoreLogic has developed a so-called Universal Title Data Structure (UTDS) to source property data directly from the title agent's production software in a standard, consistent format.
"The UTDS automatically digitizes, organizes and transmits over 350 individual data elements from title commitments, tax certificates, major endorsements and property reports. Rather than being locked in flat pdf documents, the UTDS releases the title data so that it can flow instantly and securely from the title provider directly to the lender's LOS through CoreLogic's Collateral Technology platforms," CoreLogic said in a statement. "In this way, CoreLogic's new title and closing solution efficiently track and securely transmits all title order details instantly, replacing phone calls, faxes, and e-mail with an organized and centralized communication platform."
CoreLogic claims that by simplifying and accelerating the collateral underwriting process, the title and closing tool can also reduce potential wire fraud.
"CoreLogic's new title and closing solution represents a major step on our journey toward Complete Collateral, CoreLogic's drive to simplify the mortgage origination process by seamlessly orchestrating all of the collateral data and analytics needed to validate a property's value, title, condition and hazard risks in one automated workflow platform," said Glen Evans, executive of collateral technology solutions at CoreLogic.