Sales could increase by some 7% during this year, report says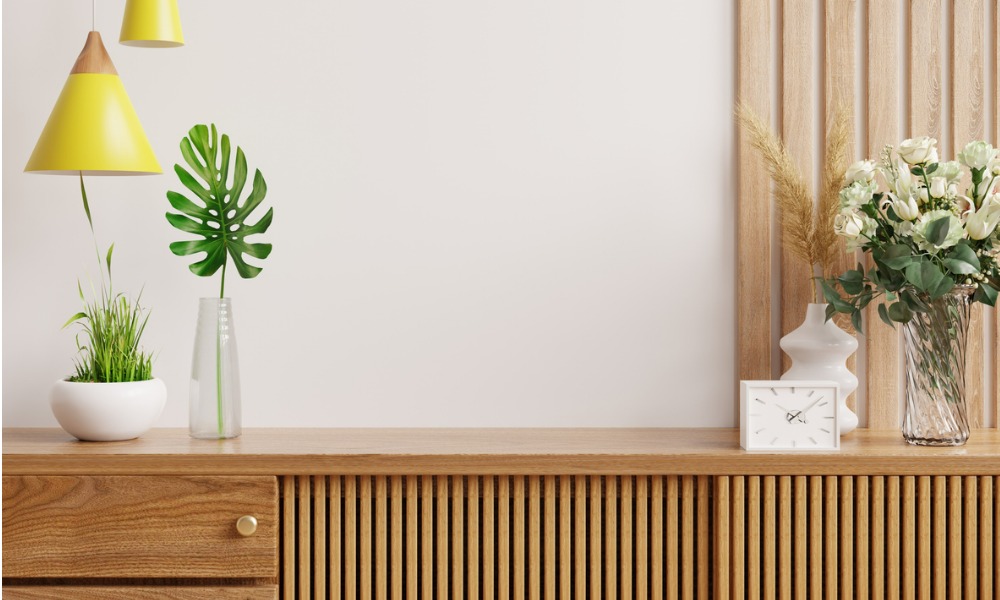 Some measure of hope on the horizon for homebuilders emerged last Friday by virtue of the "United States Cabinets and Countertops 2022" report indicating the market for key construction supplies – long delayed by supply chain issues – appears to be stabilizing.
The report covers the US market for kitchen cabinets and bathroom vanities along with countertop materials. Cabinet shipments are further segmented by stock line, semi-custom and custom types. Countertop materials shipments are provided for natural and engineered stone and plastic laminated, solid surfaces and other countertop materials. Finally, price trends are provided for all types of cabinet work.
According to the report, US cabinet and countertop sales could increase by some 7% during this year – down from a 2021 gain of 16.3% as demand recovered from the pandemic-induced recession. According to the report, sales gains are weakening as the Federal Reserve increases interest rates to fight inflation. Mortgage rates have already topped 5%, analysts noted, and, based on current trends, could end the year above 6%. Rising interest rates have already caused homes sales and remodeling spending to turn sluggish, the report noted.
Dollar sales, however, have received a boost from rising prices as manufacturers pass through rising material, labor, and transportation costs, the report indicates. A caveat: rising prices have had the effect of reducing unit demand. Based on analysis, the report's author estimates stock and custom products could perform the best. Rising costs are causing middle- and lower-income households to trade down to lower priced cabinets and countertops, while demand for higher-end products could remain strong since higher income households are less likely to be affected by inflation.
Read more: Housing construction – huge impact from critical worker shortage

Yet the backdrop of mortgage interest rates projected to increase again in 2023 are making for another challenging year. Demand could begin to stabilize in 2024 as interest rates moderate and households regain confidence to purchase a new home and undertake remodeling projects, according to the findings. Growth, however, could drop to a 5.2% compound annual growth rate between 2022 and 2027 due to sluggishness over the next few years. Cabinet sales could climb 4.7% annually and countertop material sales 5.9% per year over this period.
Builder sentiment has eroded since the beginning of the year amid worsening supply chain bottlenecks and rising construction costs. "Production disruptions are so severe that many builders are waiting months to receive cabinets, garage doors, countertops and appliances," Jerry Konter, chairman of the National Association of Homebuilders (NAHB) told Mortgage Professional America earlier this year. "These delivery delays are raising construction costs and pricing prospective buyers out of the market. Policymakers must make it a priority to address supply chain issues that are harming housing affordability."
Read next: Severe production delays temper builder confidence
Added NAHB's chief economist Robert Dietz: "Residential construction costs are up 21% on a year over year basis, and these higher development costs have hit first-time buyers particularly hard. Higher interest rates in 2022 will further reduce housing affordability even as demand remains solid due to a lack of resale inventory."
Cabinetwork purchases are provided for new residential construction, residential remodeling, manufactured housing, and non-residential construction markets. The report's analysis includes data on purchases per new home constructed and manufactured housing unit shipped. Home center and other retail channels are analyzed as well, along with Home Depot and Lowe's kitchen and bath revenues. Also analyzed in the report are US export shipments.
Cabinetwork and countertop demand is correlated with US housing demand, non-residential construction spending, mortgage interest rates, and other economic and demographic indicators. This provides insights into the direction of domestic demand into 2022 and beyond, the report noted.
Steve Cunningham, the NAHB remodelers chair and president of Cunningham Contracting Inc. in Williamsburg, Va., reiterated the dearth of resources earlier this year. He noted personally experiencing a six-month wait for cabinets to be delivered. Cunningham said he expects that outdoor spaces, home offices and flex spaces will continue to be popular in the years to come, with the next wave of projects to include multi-generational living.
The remodeling market has performed well despite the challenges, with consumers overall willing to pay a higher price for supplies for their improvement projects. Matthew "Matt" Emmons, president of Emmons Construction LLC in Jenks, Okla., told MPA he's witnessed "…a steady flow of work in all aspects of our industry." He added that "…every sub, vendor and supplier is as busy as they've ever been. I think the concern moving forward is timing for completion and keeping quality at a premium during all the chaos of supply-chain issues and labor shortages."
Yet confidence in the remodeling market has declined as compared to last year, according to the NAHB. In its own NAHB/Westlake Royal Remodeling Market Index (RMI) for the second quarter, a reading of 77 was posted – a decline of 10 points from the comparable period last year.
"Although most remodelers across the country are still positive about the market, a growing number are starting to experience symptoms of a slowdown," NAHB Remodelers Chair Kurt Clason, a remodeler from Ossipee, N.H., said in a prepared statement. "Some customers are showing a reluctance to go forward with projects due to the higher costs and delays associated with material shortages, as well as higher interest rates."