2.2 million needed in two years just to keep up with current demand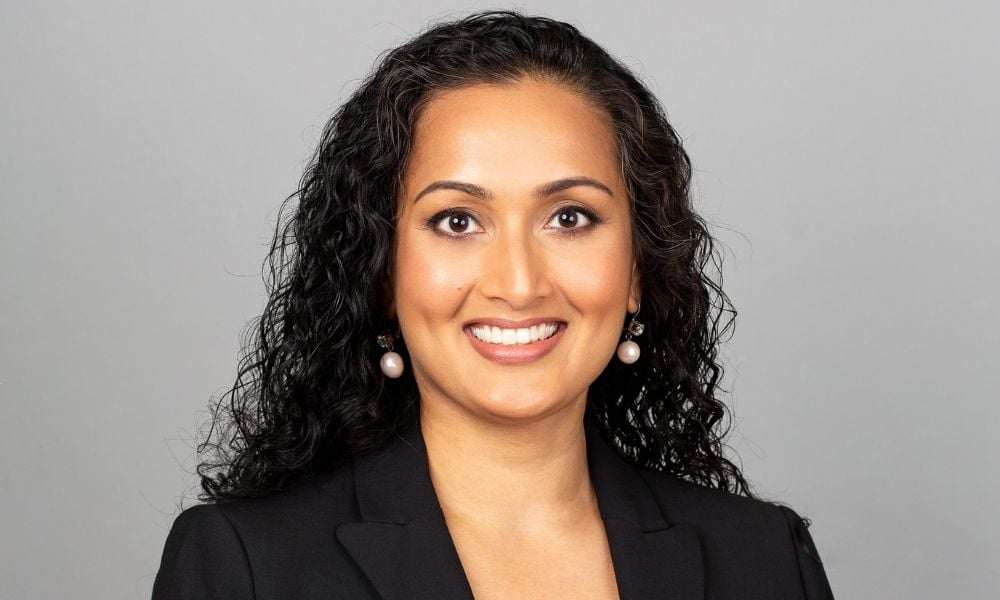 News on the single-family home building front continues to worsen. According to new findings from the National Association of Home Builders, the rate of year-to-year single-family construction growth – in small and large metro urban, suburban and rural regional submarkets – slowed in the first quarter of this year compared to the comparable period last year.
The analysis comes by virtue of the NAHB's Home Building Geography Index. Notable deceleration was found in large suburban markets, according to the study. Conversely, multifamily growth in large population centers has rebounded from negative growth rates and posted sharp gains during the studied time period.
Mortgage Professional America reached out to NAHB economist Danushka Nanayakkara-Skillington (pictured), associate vice president/forecasting & analysis for further insight. At the root of the housing shortage is a critical lack of construction workers to keep up with demand.
"Right now, there are almost 450,000 open jobs in construction in both residential and non-residential," Nanayakkara-Skillington said during a telephone interview with MPA. "It's the highest number we've seen in the history of the data series going back to 2000."
The upshot: Roughly 2.2 million new hires in the construction trade will be needed in the next two years, the economist said. "That's just to keep up with the industry growth and retirements of older workers," Nanayakkara-Skillington said. "That comes to about 61,000 new hires every month. There are a lot of jobs open right now. Skilled labor is a huge concern because there's not enough people to recruit."
Read more: Real estate crash in 2022 – how likely is it?
NAHB data breaks down the dearth of housing across the landscape. Large metro suburban counties fell the sharpest, from 18.7% in the first quarter of 2021 to 5.2% in the first quarter of 2022.
Large metro core counties very marginally slowed down from 9.5% in the first quarter of 2021 to 8.8% in the first quarter of 2022, according to the data. Micro counties – the economist's term for small towns – was the only segment to post an increase in growth – a modest 3.9 percentage point increase to 16.7%.
The first quarter HBGI shows the following regional market shares in single-family home building:
16.6% in large metro core counties.
24.8% in large metro suburban counties.
29.2% in small metro core counties.
18.8% in outlying counties of large and small metro areas.
10.6% in rural areas.
The report quotes Jerry Konter, a home builder and developer in Savannah, Ga., for a ground-level viewpoint: "As the year has progressed, we have seen signs of an increasing slowdown in the single-family market," he said. "Ongoing building material production bottlenecks have delayed or stalled home building projects, construction labor shortages are running near an all-time high of 400,000 workers and more recently the rapid run-up in mortgage rates have all combined to exacerbate the housing affordability crisis."
According to the NAHB data, rising construction costs have seen building material costs rise 19% year-over-year.
Read next: Which US states are prone to mass foreclosures?
While some already comfortably ensconced in their homes may find the data nothing more than an abstraction, it hits first-time homebuyers particularly hard, Nanayakkara-Skillington said.
"What entry-level, first-time homebuyers want is a lower cost home. It's impossible to build that when builders are paying an 8% wage increase and a 19% building materials cost increase year over year," the economist said. "It's harder to build that $250,000 starter home when now the median home price is close to $450,000. That's 20% higher compared to last year."
Here's another statistic that should break through the abstraction of dry data: "Every quarter-point hike in the mortgage rate means that 1.3 million households can't afford their house anymore," Nanayakkara-Skillington said, offering the statistic when asked what the backdrop of rising rates mean for a typical homeowner.
Yet for all the sobering statistics, NAHB economists don't expect a real estate crash of the kind seen during the Great Recession of 2008-09. While that incident was a bona fide crash, more often than not the term refers to a market cooldown and pushback on home prices. Historically, the housing market peaks about every 18 years prior to crash – which is actually a normal occurrence despite a scary name invoking images of a dystopian landscape in the mind of some.
"People always compare this time with 2008-09," Nanayakkara-Skillington said. "But I see a big difference. Before the 2008 crash happened, there was a lot of supply of houses, but right now we don't have that inventory anymore. We've had a decade of underbuilding compared to the population growth – 2020 was the first year we crossed over the million mark. We need to be building around 1.5 million to two million homes just to keep up with the demographic demand coming from the millennials.
"Freddie Mac estimates the housing deficit right now is 3.8 million units. Because of that, we don't anticipate a crash like we saw in 2008. But I think the supply side headwinds mean that construction is going to slow down. It's harder to build affordable homes. That's why we see single-family stock declining 6% next year."
Housing makes up about 15% of the US economy, Nanayakkara-Skillington said, invoking the statistic in discussing the unlikely emergence of a real estate crash. She noted the NAHB has built in a mild recession in the middle of next year in measuring the ingredients of its statistical soup as well. And remember: "What we saw in 2020 was housing as a leading industry that helped bring the country out of a recession." While a slowdown might occur, she does see the market picking up by 2024-25 while acknowledging that "things are pretty volatile right now."
So no crash, probably. But for many first-time homebuyers, the American Dream of homeownership continues to be a dream deferred.