CEO urges originators to do more to help underserved borrowers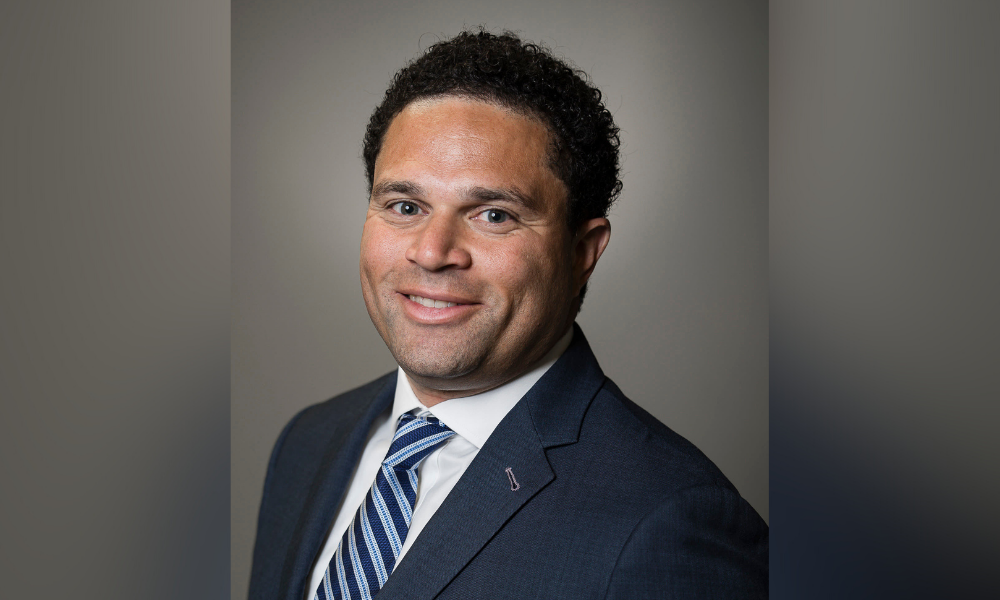 For Kael Coleman (pictured), CEO and founder of Protecdiv, the main obstacle to achieving homeownership for low- and middle-income households is zoning, and more specifically, protected farmland.
"I live in New Jersey and it's lovely here, but there's lots of preserved farmland that cannot be developed for housing – it's very limiting in terms of improving affordability," he told Mortgage Professional America.
"There's lots of places that have those kinds of policies that make development very challenging. There's lots of good reasons why we want to have farmland, but if it's to the detriment of people being able to have an affordable place to live, I think that's a policy that has to be addressed in some way."
As the head of a technology-driven, relationship-based insurance and reinsurance brokerage firm – and a certified Minority Business Enterprise (MBE) – dealing mostly with Fortune 2000-size firms that work with underserved communities, Coleman is perhaps uniquely placed to have a clearer, more dispassionate view of the mortgage market.
He made a point of stressing that he understood people's objections to having "a six-story, midrise, multifamily unit blocking beautiful views", which is why he called on the housing and finance industry to find more creative solutions, such as improving people's credit worthiness to bring new capital to lower income borrowers.
"If we can take these marginal steps, they will have a real impact, and these are things that we can actually do in the in the near term," he said.
Read more: "The market is incapable of providing housing that's affordable"
Coleman said Protecdiv's focus on the mortgage space was to add value by helping big players such as the GSEs and others to think about how to better meet the needs of underserved borrowers.
"We're bringing reinsurance capital to support various risk transfer reinsurance transactions focused on these underserved populations.
"We want them to do it profitably, because none of this works if anybody is losing money, but we also want them to recognize that they have stated ESG [Environmental, Social, and Governance] and diversity, equity inclusion goals that might be benefited by doing some of these transactions at a lower margin – in fact, for half of what they would otherwise do. That lowered reduced margin, while profitable, is something that can go back to the borrower."
Read more: Largescale investors under the spotlight over single-family homes
It's a bold ambition, and one that has yet to be realized, he admitted, although the aim is to get the pilot scheme launched this year – and not a moment too soon.
With fears of a looming recession mounting, interest rates for 30-year fixes soaring to 5.4%, and home price appreciation at an all-time high (according to the latest reports, median home sale prices reached $450,600 in April, almost 20% up from the year before), Coleman is under no illusion about the size of the challenge.
"Any benefit a GSE or originator can pass on to the undeserved borrower would help, whether it's down payment assistance, whether it's some basis points off the loan, whether it's paying for borrower financial education, or some sort of unemployment insurance where the borrower loses their job and they get their mortgage paid for several months before it actually gets considered a default," he said.
FICO scores also come under Coleman's scrutiny. Although he described it as a very useful tool that was "very predictive of default", he added that it had its limitations, particularly for renters nurturing homeowning ambitions.
"FICO doesn't account for rent payments. You may have rented for 30 years and paid your rent every month on time, but that does not show up as a positive factor in your FICO score. And it's the same with your electric bill and your gas bill," he pointed out.
Zoning, pilot schemes to help underserved borrowers and FICO scores all form part of the debate around housing affordability, but it's only part of the picture.
Redlining reared its ugly head again recently, when Bloomberg reported that Wells Fargo had rejected half its Black applicants in the recent mortgage refinancing boom.
Coleman said poor neighborhoods with high crime rates and the inability to get insurance was directly correlated to redlining, but even here institutions could provide practical help for underserved borrowers.
"If your parents didn't own a home, you're going to have less knowledge about homeownership and about understanding how refinancing works.
"I think there's evidence that borrower financial education before they enter into a loan, particularly for first time homebuyers, has a really significant effect on outcomes."
Coleman also turned his attention to originators, echoing the view within the industry that many are unaware of GSE-led loan programs such as HomeReady and Home Possible which are geared toward low- to middle-income and lower-credit score borrowers.
"Many mortgage originators don't participate and put borrowers into a standard program instead. But they can save borrowers hundreds of dollars a year on mortgage insurance premiums, maybe more, and it's still an acceptable loan to be sold to the GSEs," he noted.
His parting advice to originators serving this segment of the market was clear and succinct.
"Really think about the total cost of homeownership. Clearly there is more that can be done. I think we as an industry, whether we're on the lending or the insurance side, can do more to educate borrowers about all the options that are available to them."