Jostling with the biggest – an attorney's attraction to the underdogs of the mortgage industry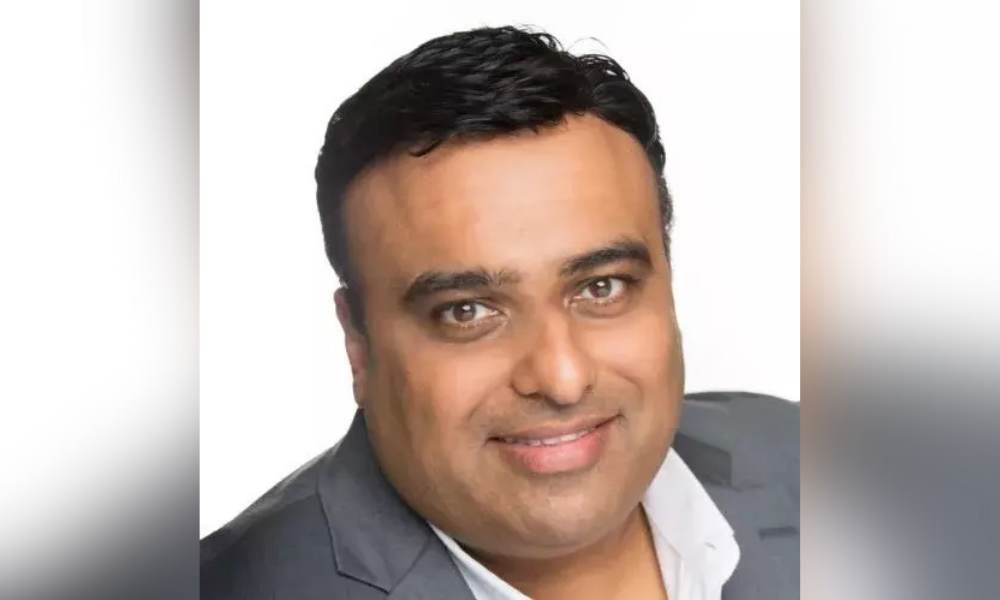 The image of David versus Goliath is an emotive meme in the corporate world.
The underdog taking on a much larger and ostensibly successful rival has an irresistible appeal, even among those who normally prefer to nail their colors to the mast of prosperous big corporations.
The reason is obvious enough. When the cards are stacked against you, there's something undeniably stirring and noble about outdoing a more powerful foe.
For Sonny Abbasi (pictured) it holds true, judging by the way he views his new appointment as general counsel at fintech firm, Maxwell, whose mortgage platform is reportedly the 'go to' solution for many small and midsize lenders.
"A company like Maxwell gives kind of the underdogs a fighting chance - that's really my motivation here. I like the small guys," he told MPA.
Read more: Gunning for the big wholesale lenders
With more than $150 billion in loan volume to date and after having grown its revenue by more than twentyfold over the last three years – reputedly making it the 15th fastest-growing software company in the US – Maxwell is not exactly a small 'guy', but point taken.
To add to the mix, the recent $52.5 million additional funding round involving Wells Fargo Strategic Capital enabled the Denver-based firm to announce the next stage of its expansion by increasing its senior team, hence Abbasi's appointment.
A 25-year mortgage industry veteran and an attorney by profession, Abbasi spent 10 years at Fannie Mae as associate general counsel and director of mortgage-backed securities before eventually moving to financial services firm Lenderworks, where he fulfilled a similar role.
At Maxwell, Abbasi will lead and manage all legal matters, including compliance and data protection functions at a time when there is increased demand for digital solutions in the mortgage industry and the wider capital markets.
Notwithstanding the David and Goliath comparisons, Abbasi said there were other factors that attracted him to Maxwell's project.
"One is the fact that they have attracted a very sophisticated group of investors that know the mortgage process, and what they're doing is revolutionary," he said.
Regarding the appeal of being an underdog, Abbasi was clear that Maxwell's tech would enable the smaller players in the lending space to up the ante.
"What attracted me was that they're arming smaller institutions - the credit unions and the smaller lenders - with the same technology and access to capital markets, due diligence and quality control that you need to compete with the big boys," he said, adding that creating a level playing field for smaller companies was paramount.
To achieve that, a firm needed to think out of the box, he explained. "The advantage when you're in a Fanny, Chase or Wells, is that you can throw 15 lawyers at a problem, and in addition to those 15 lawyers, you can hire the most expensive outside counsel.
"But smaller companies don't have that luxury, so the way that they compete is (to use) technology like Maxwell's platform to get ahead of the issue."
In that respect, the firm is ahead of the game, in his view. "It's the most efficient platform there is, vis-à-vis, and I've seen some of the other platforms out there when I used to work for lenders."
Read more: CEO's solution for housing crisis
Abbasi admitted that he veered into the mortgage industry "by happenstance" (he started out as an attorney at the Department of Housing and Urban Development in Washington DC), but that his professional interest in the housing sector extends to having a more philanthropic viewpoint, as he is also the chairman of the board of the Virginia Department of Housing and Community Development.
The body reportedly injects more than $100 million every year into housing and community development projects, mostly aimed at helping low to moderate income individuals.
"I'm very passionate about housing and mortgages in general, and it's kind of my way of getting back and still being able to participate in the public process by serving folks in Virginia," he said.
Now, wasn't Robin Hood a bit of an underdog as well?