Systemic problem requires solutions at Federal level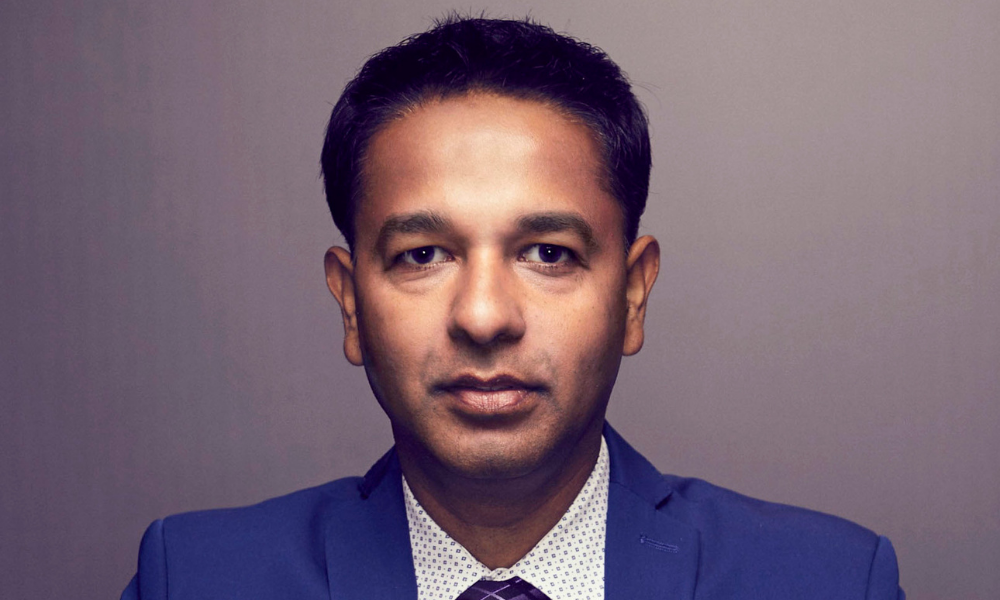 Arcus Lending CEO Shashank Shekhar (pictured) insists more needs to be done to boost Black homeownership levels following last week's announcement by the Mortgage Bankers Association (MBA) that it will support a seven-point plan aimed at tackling the problem.
The plan by the Black Homeownership Collaborative (BHC) aims to tackle typical housing hurdles faced by Black Americans by including such measures as homeownership counseling, down payment assistance and civil and consumer rights. It aims to increase the number of Black households by three million within the decade.
The MBA issued a statement saying it would back BHC's initiative in a bid to close the homeownership gap that exists among minority communities.
Shekhar welcomed the move but said long-term solutions to a systemic problem could only be achieved at state and federal level.
He said: "That's what's going to move the needle if you're trying to get three million more homeowners into the home, or get to 50-60% homeownership. You can't meet aggressive goals by saying 'OK, let's train the lenders or the brokers with better counselling'."
Industry data shows that the rate of Black homeownership has not only contracted in the last 50 years, but that the gap between White and Black American homeownership is worse than it was before the 1968 Fair Housing Act, which was introduced to create equal housing opportunities for minorities.
According to the Urban Institute's figures for the first quarter of 2021, homeownership rates for Black households stand at 45.1%, compared with 73.8% among non-Hispanic White households, while data from real estate brokerage Redfin shows that almost 16% of Black Americans who applied for mortgages last year were rejected, compared with just 7% of White Americans. High debt and low credit scores were cited as some of the reasons for the discrepancy.
One solution mooted by Shekhar would be to introduce a program similar to the Veteran Administration loans, which are underwritten by the US Government. "I don't expect private lenders to take that hit on their balance sheet, it's the federal government that has to do it if (Black households) default," he said.
He disagreed, however, with the view that the Black homeownership gap should be tackled from a wider perspective, arguing that Latinos were not experiencing the same difficulties as Black Americans when it came to buying a home.
He said: "Latinos are the fastest growing first-time homebuyer segment in the country. In the last 10 years they accounted for 50% of new homeownership. They are projected to contribute 70% in the next 20 years. (We should) focus on one problem here, which is the Black homeownership rate."
Shekhar, however, agreed with CBC Mortgage Agency president Richard Ferguson, who said credit standards should be relaxed for minorities, even if it led to an increase in defaults.
The option was to do "what we have seen in the last 30 to 50 years, which is practically nothing," he concluded.
Former Mortgage Bankers Association president and CEO Dave Stevens echoed the industry's concerns. He said: "If you don't create homeownership for minorities, we're going to have a very difficult economic challenge over the decade ahead."
Speaking at last week's National Association of Mortgage Brokers' regulatory conference, he revealed that Black homeowners hoping to sell their properties were also far more likely to obtain lower appraisals than White people. In many instances, this had led to Black homeowners 'whitewashing' their properties and removing such personal items as family photographs in the hope of concealing their ethnicity before appraisers come.
He urged mortgage professionals to seek second-level reviews of appraisals if they were declined, or even if there was a counteroffer.