Move comes nearly one year after senior moves made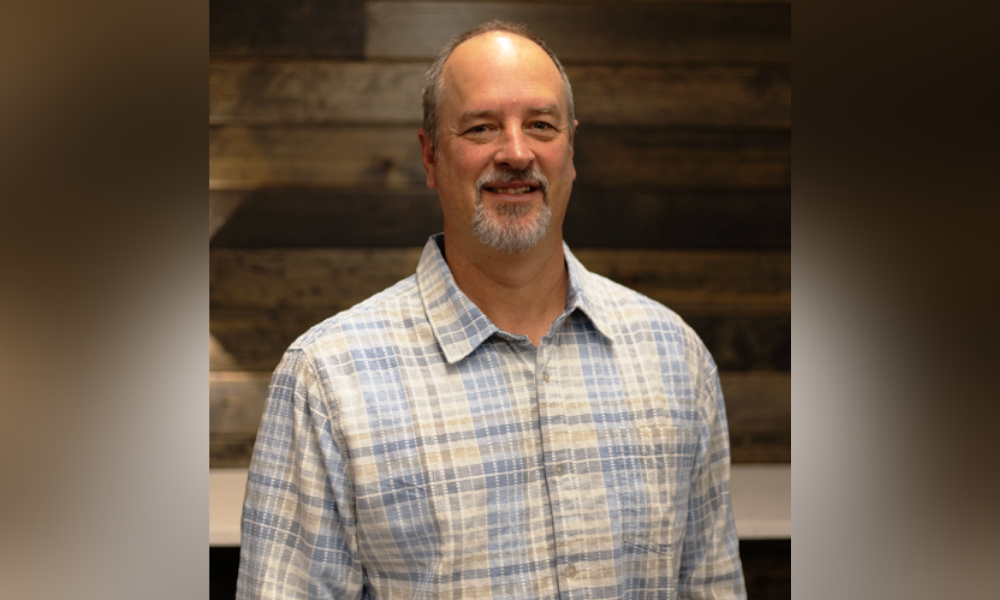 Denver-based Cherry Creek Mortgage, a nationwide, full-service mortgage lender, announced that Paul Yarborough (pictured) has joined the firm as vice president of IT operations.
In the role, Yarborough will oversee Cherry Creek's technology infrastructure and strategy, company officials said. He will develop and maintain Cherry Creek's IT strategies and budget to support its business goals and objectives while improving data security and risk management, according to company officials. Moreover, he will explore new technology while overseeing the architecture and ongoing support of Cherry Creek's network, server, and communications infrastructure to enhance its technology performance, officials said.
Yarborough will help champion Cherry Creek's cybersecurity and mobile technology initiatives along with its SmartClose capabilities to automate workflow from point-of-sale to the closing table, officials noted.
According to a company-provided bio, Yarborough brings an abundance of knowledge and experience to his new role, having spent over 20 years managing cross-functional IT operations groups and ensuring the compliance and stability of infrastructure systems. He most recently served as director of global IT infrastructure and cloud at Sitel Group, a global customer service and technical support provider. Prior to that, Yarborough served as director of infrastructure and operations at Comcast. He earned his MBA from Regis University in 2019.
"Paul is a technology leader with remarkable organizational skills and an enthusiasm for developing people, tactics, and strategies that ultimately ensure customer loyalty and satisfaction," Lorie Helms, chief technology officer of Cherry Creek Mortgage, said. "We're confident his experience and leadership will improve the efficiency of our team and help deliver a fantastic mortgage experience for borrowers."
Read more: Cherry Creek Mortgage launches digital closing platform
For his part, Yarborough said he aims to further the company's reputation for helping its customers. "I want to build on Cherry Creek's tradition of delivering the best service and support available for people seeking to buy a home or refinance their mortgage," Yarborough said. "The process starts with great people and a culture of success, and I'm delighted to be part of a thriving organization that embraces both."
The company is no stranger to seeking tech-driven solutions, particularly at the height of the pandemic. In May 2020, the company launched its proprietary digital closing platform, Smart Close. The company released Smart Close to enable consumers to review closing documents early and sign the majority of them electronically after detecting a need for minimal-contact closing processes at the peak of the COVID-19 scourge.
"With the current global situation and concern surrounding face-to-face settings, it was necessary to find tech-driven solutions that would meet our borrowers' needs," a company spokesman said at the time. "Our advanced technology platform allows us to seamlessly digitize a significant portion of what would traditionally take place in person at the closing table."
Another advantage to Smart Close is its delivery of documents for borrowers' review before closing day. The platform also removes the need to sign non-notarized documents in person by allowing borrowers to electronically sign most of the documents remotely on the closing day.
Read next: Cherry Creek Mortgage announces four senior appointments
Yarborough's ascension comes nearly a year after Cherry Creek Mortgage made multiple senior appointments toward building its leadership team:
Dave Sale was named vice president of vendor management. The 30-year mortgage veteran is responsible for third-party risk management and oversight of the company's strategic partners. Before joining Cherry Creek, he held the same role at Covius Holdings for six years and served as principal of vendor management solutions, which he founded in 2008.

Geoffrey Skinner was appointed vice president of business process engineering and vendor oversight. In that role, Skinner is heavily involved in compliance and auditing while working on improving work processes throughout the company to optimize efficiency, reduce risk, and enhance scalability. He formerly worked as vice president of post-close operations at Computershare.

Sheridan Whipple was promoted to vice president of business analysis, while Claud Payne assumed the role of vice president of project management. On top of her existing responsibilities, Whipple leads a team of business analysts and quality assurance engineers in Cherry Creek's Advanced Technology unit. Payne continues to spearhead the firm's Advanced Technology team.