Experts urge affordable housing programs in bid to attract young families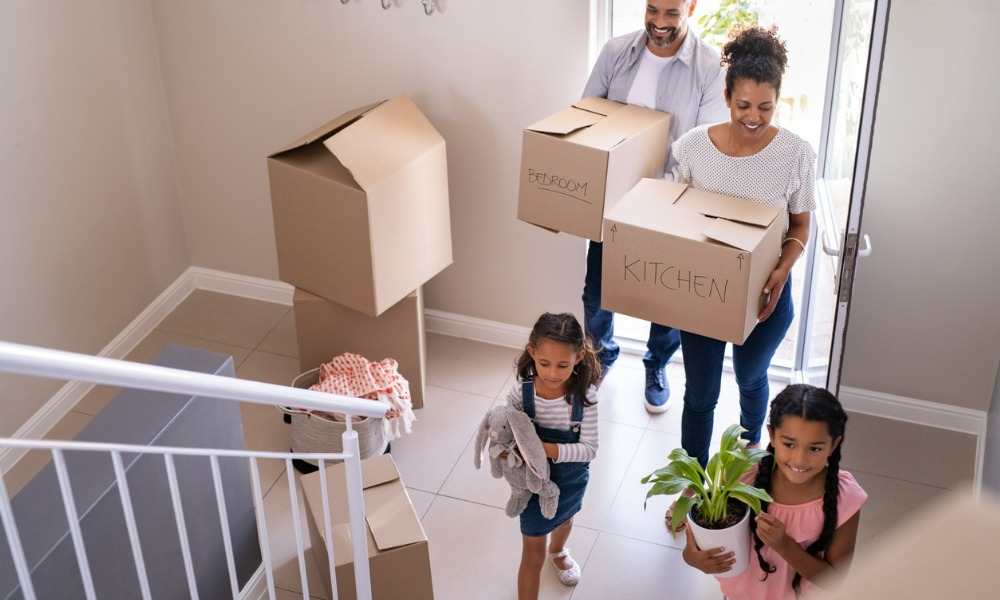 Personal-finance website WalletHub has released its report on 2022's Best and Worst States to Raise a Family.
The survey compared all 50 states across 51 key indicators, including life expectancy, neighborhood support, annual family income and unemployment rates. Housing affordability was also evaluated, and those polled were asked about housing costs and mortgage debt.
Massachusetts came top overall with a score of 65.21 out of 100, followed by New York (61.81) and Vermont in third place. The worst performing states were Louisiana, New Mexico and Mississippi (30.47), respectively.
Iowa, Nebraska and North Dakota were the three states with the best access to affordable housing, while Colorado, Oregon and New York were ranked as the most expensive or least affordable.
Read more: What are the costs of first-year homeownership?
Among the most salient points, Utah reported the lowest separation and divorce rates, which were up to 1.7 times lower than in Nevada, the highest at just over 26%.
New Hampshire had the lowest share of families living in poverty, while Mississippi accounted for the highest at 15.5%.
South Dakota reported the lowest average annual cost of early childcare – up to 1.8 times lower than in Nebraska.
Maine listed the fewest number of violent crimes (per 1,000 residents) - up to 7.7 times fewer than Alaska, the state with the most along with Arkansas, Louisiana, New Mexico and Tennessee.
Unsurprisingly, the poorest states also had some of the worst crime, divorce and infant mortality rates.
WalletHub asked a panel of experts for their views, and all welcomed President Biden's proposals on paid family leave and childcare.
Professor Aruna Jha, from the University of Wisconsin, said banking agreements allowing the purchase of low-cost first homes, as well as access to affordable rental properties, should be high on the list of priorities for states in their efforts to attract young families.
Easy access to amenities, along with a safe downtown area, good governance and jobs that provided "a decent living wage" would also make states more attractive for this demographic group.
In her estimation, employment and economic stability, affordable and ample housing, and healthcare should be the top three priorities for young families.
Patty Kuo, assistant professor of child, youth and family studies at the University of Nebraska, welcomed President Biden's national proposal to provide access to paid leave, saying it "would benefit the Americans who are currently being left out" as well as those who "have to make impossible choices between a paycheck or physically caring for a child/family member when they need them the most".
Professor Heidi Stolz, from the University of Tennessee, in Knoxville, was asked how authorities could make states more attractive to young families.
She said: "States can invest in education, and cultivate and feature other family-friendly resources for which they would like to be known.
"But the real issue is providing high-quality building blocks to the families who already reside in the state, and particularly to those who were not able to select a resource-rich community."
She was highly critical of the US government's record on social care. "You have to leave the states to understand what a truly terrible job we do of supporting families here.
"Although competition and capitalism are the threads of the cultural fabric of America, resource inequality during childhood is bad for absolutely everyone, in the present, and the future."
Theresa J. Russo, professor of human development and family studies at the State University of New York, ranked employment opportunities and affordable, safe, and quality housing as the top two indicators to evaluate the best states.
Read more: Which are the safest states in the US?
Preston A. Britner, professor of human development and family sciences at the University of Connecticut, said mobility in the US had decreased over the past four decades, despite probably having higher rates of geographic mobility than other industrialized nations.
"The reality is that most families do not move across municipal boundaries, much less state lines," he said.
By contrast, Steven Meyers, professor of psychology at Roosevelt University, noted that the COVID pandemic had led many people to re-assess where they lived.
He said: "Many people have questioned whether they want to remain in their current jobs, and remote working arrangements have disconnected employment locations from their residences. This has allowed families to reconsider long-held assumptions on where the best place to reside would be."