Think Idaho, Utah, and Florida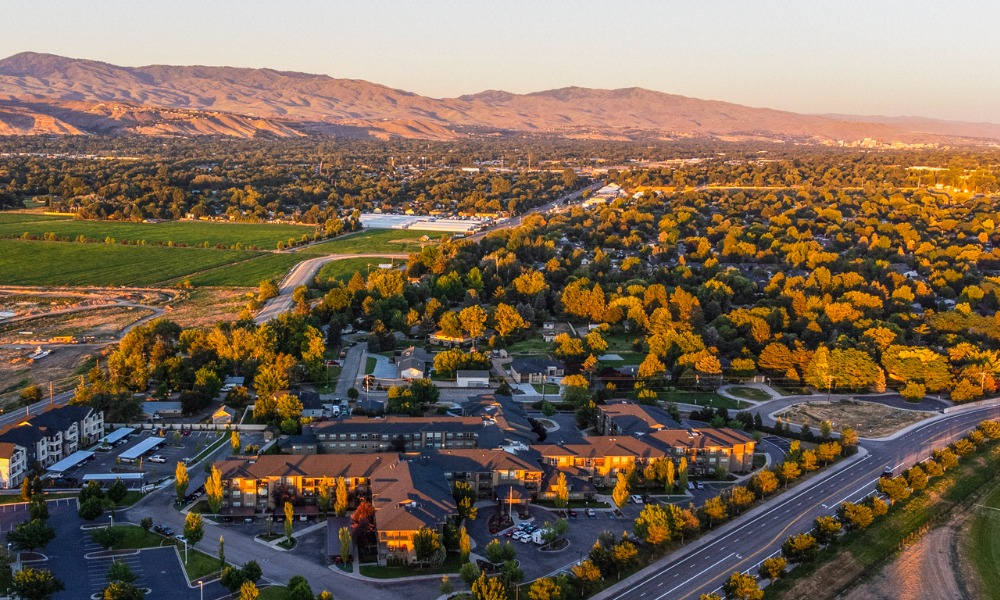 Home prices across the United States remain unaffordable for many Americans. Which cities are least affordable, however, may surprise, due in part to a recent boom in remote work. Here are the most overvalued housing markets in the US.
Which are the most overvalued housing markets in the US?
Property prices across the United States are expensive, and, in some cities, homebuyers are paying premiums as high as 60%. However, no city in the US is more overvalued than Boise, Idaho, according to a study conducted earlier this year by Florida Atlantic University and Florida International University. The study used data from various real estate marketplace sources to figure out the difference between the expected price of an average property according to historical trends versus the prices homebuyers are actually paying. The premium was determined by the difference between both prices.
The analysis found that, due in part to a recent boom in remote work, homebuyers in Boise are paying a whopping 73% premium. Historical price data suggests the average cost of a home in Boise should be $299,202, according to researchers. However, the typical homebuyer is paying more than $516,548 on average, which translates to about $217,000 more than they should be paying.
By contrast, homebuyers in Baltimore, Maryland, pay the smallest premiums—an average of just 2.6%. The other two lowest premiums, according to the study, were Honolulu, Hawaii, at 2.9%, and New York City, New York, at 3.6%.
The top 10 most overvalued housing markets in the US were as follows: Boise, Idaho (73%); Austin, Texas (68%); Ogden, Utah (65%); Las Vegas, Nevada (61%); Atlanta, Georgia (58%); Phoenix, Arizona (58%); Provo, Utah (57%); Fort Meyers, Florida (56%); Spokane, Washington (56%); and Salt Lake City, Utah (56%).
Are home prices rising across the US?
Across the US, mortgage rates rose almost three-fourths of a percentage higher than they were at the beginning of 2021. Home prices, meanwhile, increased by 18.8% annually by the end of 2021. Those figures indicate that it is harder than ever to find affordable housing in the US. Some markets, however, are much harder to find an affordable home in than others.
As mentioned, Boise, Idaho, is at the top of the list for the market with the most overvalued homes. Two other centers have also made significant leaps during the same time period. Las Vegas, Nevada, jumped from number seven to number four over a two-month period, with premiums surging another 6%. Atlanta, Georgia, went from 10th to fifth over two months, with an increase of 7% in premiums.
Where are house prices in the US headed next?
The housing market has already become unaffordable for most Americans, with mortgage rates on the rise and house prices nearly 20% higher than they were about this time last year. Real estate experts predict that more potential homebuyers will sit this stretch out and wait for the white-hot market to cool a little leading to an eventual slowdown. "If we're not at the peak of the current housing cycle, we're awfully close," Ken H. Johnson, an economist at Florida Atlantic University, said in a news release earlier this summer.
For the time being, however, low supply and high demand from potential homebuyers who still cannot afford properties is ensuring home prices remain high. Americans who purchased properties more recently are feeling the impact of that. In a report by Money and Morning Consult, roughly 54% of recent homebuyers said they compromised on their budget when purchasing their homes, while over two-thirds of buyers who closed on homes during the pandemic said they overpaid.