We all have an idea of what the next few months may look like, but what COVID-19 pandemic impacts will be permanent to the mortgage industry?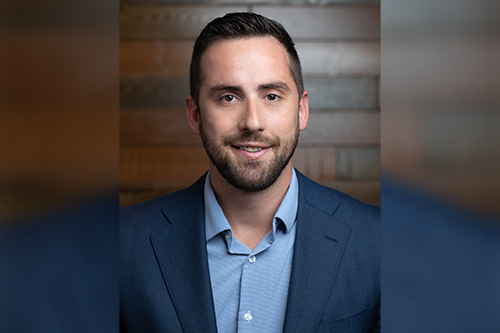 The world as we know it is changing. This may seem like a bold statement, but new innovations are easily noticed across the globe in business models, office structures and the way we shop – all due to the spread of the coronavirus.
Another place where significant advancement is taking place is the homebuying process. From virtual home tours to appraisal alternatives and an increased use of digital tools, these changes are speeding up the modernization of an antiquated system.
Austin Niemiec, executive vice president at Quicken Loans Mortgage Services (QLMS), says we are seeing evolution in the underwriting process as well, perhaps an area most ready for change.
"We've started to see a lot of collaboration over the last few months on verification of income, assets, property inspections and waivers. Our industry is really leveraging FinTech and digital capabilities in the underwriting process," Niemiec said. "I expect these changes will continue to build momentum and advance, which is ultimately a huge win for every party involved: the consumer, broker and lender."
Innovations in the homebuying and mortgage processes have been welcomed with open arms. American homebuyers have not only become more comfortable with using digital tools, many have come to expect it.
Despite all the advancements, there are some aspects that may never change. One of the most important being the significance of transactions to consumers and the importance of broker involvement in helping them make the best decisions when it comes to one of the biggest (financially and emotionally) purchases of their life.
"Regardless of the tools, homeownership is a huge life-changing decision. At QLMS, we understand that brokers are critical to the process, so we offer digital tools that allow them to focus on what they do best, educating clients, communicating with empathy, and building relationships," Niemiec said.
As we become more reliant on technology, some brokers fear that AI and digital solutions will make their jobs obsolete, but Niemiec says technology will actually empower brokers, once they are partnered with the right lenders who are offering the proper tools to support their business.
Reminiscing and comparing our current situation to the Great Recession, many brokers felt abandoned by their lenders. Niemiec says we can still see some of that today, with lenders exiting the space or cutting back on their appetite for business. With liquidity issues abound, many lenders are tightening up qualifying criteria, requiring higher credit scores, down payments, or debt-to-income ratios.
On the other end of the spectrum, there are lenders, like QLMS, who are standing by their brokers and financing more volume even through the crisis.
"This has forced lenders, agencies and the government to work together, innovate and figure it out," said Niemiec. "As a result, many brokers continue to do big business even through the challenges."
The QLMS leader says they are constantly working on improving service to broker partners. Account executives have always played a supportive role as educators for brokers, and now more than ever, it's critical to embrace that identity.
"It's important that our account executives help brokers leverage our innovative technology and unique products to give consumers greater clarity while guidelines and regulations change rapidly."