First major wholesale lender to accept Bitcoin in "pilot scheme", says CEO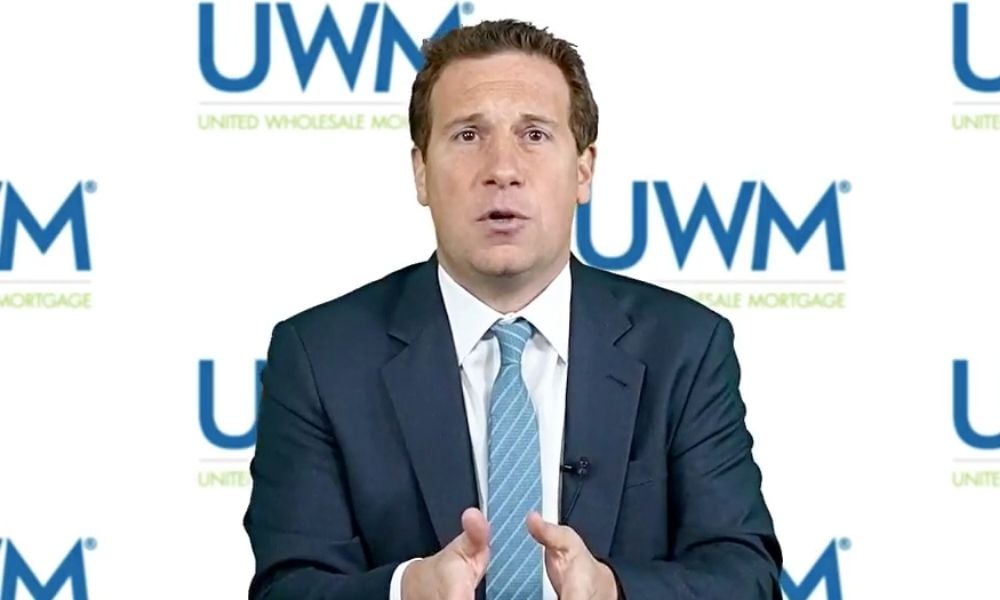 Wholesale lender United Wholesale Mortgage (UWM) will start accepting cryptocurrency as payment "in the next couple of months", company CEO Mat Ishbia (pictured) has told MPA.
Ishbia initially announced that UWM would begin allowing the use of digital currencies in mortgage transactions during the company's Q2 earnings call on August 16.
Pontiac-based UWM reported record loan volume of $59.2 billion in originations, up by $10.1 billion compared to the previous quarter, although profits were down due to shrinking margins.
Speaking to MPA, Ishbia said UWM was "definitely" going to accept cryptocurrencies as part of a pilot scheme in the next couple months.
He said: "I'm not going to say that this is what we're going to do for the next 35 years, but I'm going to test the waters and see how it goes.
"Most millennials are into crypto, so therefore if the lender I work with has the ability and if you want to pay your mortgage in crypto, that's an option. We'll see what the demand looks like."
Read more: UWM's CEO Ishbia in jumbo loan push
During the announcement, Ishbia revealed that UWM would likely be starting with Bitcoin, although "Ethereum and others" were also being considered.
He said he knew "exactly how it was going to work" but declined to go into details. "I've got it all locked in, I know what we're trying to accomplish, and before the year is over, we'll accept the payment for certain borrowers," he added.
His intention was to give brokers "a leg up", arguing that cryptocurrencies would provide them with a competitive edge over retail lenders.
He also dismissed suggestions that paying with Bitcoin or any other digital currency would be subject to capital gains tax – a point that was raised during a recent TV debate on CNBC.
He said: "They don't know what they're talking about, but it's fine. The reason we're the leader and innovator is because we put ourselves out there first and we dig in. The crypto thing is just an opportunity to make things easier for millions of consumers."
Read more: United Wholesale Mortgage's Mat Ishbia bites back
UWM is the latest major company to embrace Bitcoin, and Ishbia's announcement comes less than a month after Tesla owner Elon Musk made a U-turn, saying that the car maker would probably start accepting the digital currency again as payment.
This was after the EV company rejected Bitcoin in May, reputedly on environmental grounds as mining the peer-to-peer electronic payment system is energy-intensive.
Since then, the price of Bitcoin has risen above $50,000 after a three-month long slump, and is now up 81% since January, when it traded at $27,700.