Philadelphia-based company brings in three TikTok influencers to help educate homebuyers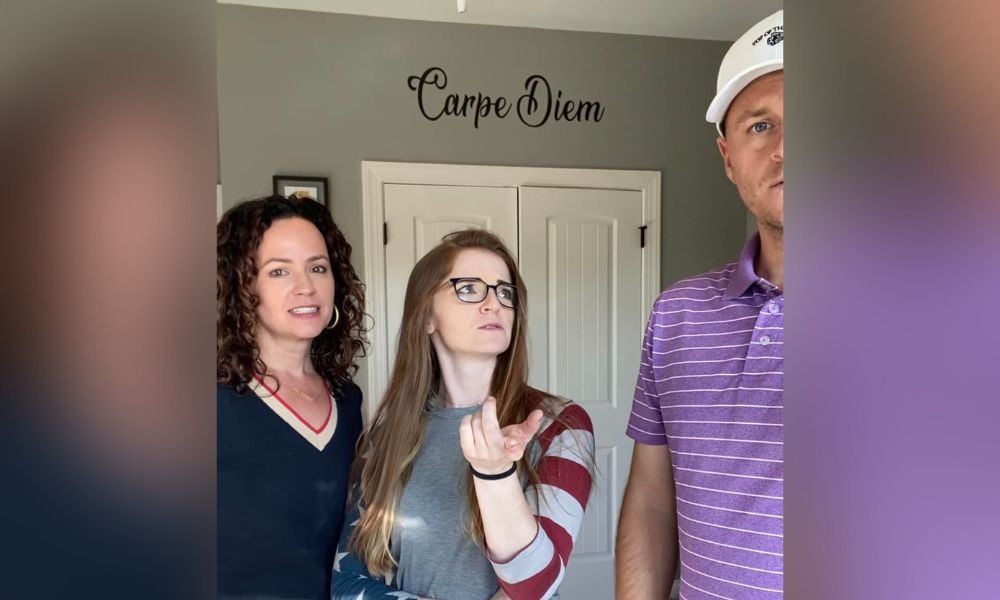 Influencer marketing is working wonders for many businesses in today's modern world.
A research report from Lee Odden's TopRank Marketing revealed that 86% of B2B brands have succeeded in boosting brand awareness and increasing sales through influencer marketing.
UMortgage is keeping up with the trends by harnessing the power of social media to educate both consumers and loan officers on mortgage and homeownership.
In June, the Philadelphia-based home lender welcomed three prominent TikTok influencers – Nate Fain, Arielle Best, and Rebecca Richardson – as part of its expansion strategy and for a greater marketing push to bolster its portfolio of LOs. In line with the new hires, UMortgage also launched Homeowner HQ, a virtual branch dedicated to educating prospective and existing homeowners across the country.
"We approached Arielle, Nate, and Rebecca, not for their social following, but for their passion for educating prospective homebuyers about all of the nuances of the mortgage process," UMortgage told Mortgage Professional America in an exclusive interview. "Our vision as a company is to educate consumers and people across the country on all the aspects of homeownership.
"That focus on empowering others through education resonates with a very specific group of people in the industry, and Rebecca, Nate, and Arielle fit into that group. They use social media to increase accessibility to their educational efforts, which aligns with our vision of creating life-changing opportunities through homeownership."
The trio joined UMortgage after developing a large following on social media. Fain, also known as @themortgagecreator on TikTok, leveraged his 10 years of experience as an LO and unique personality to grow his following to nearly 250,000 followers and more than two million likes on the platform.
"For the last year or so, Arielle, Rebecca, and I have sort of joked that we should form a team," he said. "We all have different personalities, but we share the same vision. I think that's the mark of a really great team. Our main goal is to educate and empower the public so they can make an informed decision when getting a mortgage.
"UMortgage really bought into this crazy idea and vision that Rebecca, Arielle, and I have for our team. UMortgage's technology and focus on client experience also fit our business model perfectly, which is really exciting."
Like Fain, Richardson also shared her extensive industry knowledge on TikTok with the goal of increasing accessibility to the housing market. Richardson's TikTok profile @the.mortgage.mentor has more than 127,000 followers, and her Instagram account has another 10,000 followers.
"We are able to contribute to the team and our individual clients in the ways in which we are uniquely gifted," Richardson shared. "If there are areas that we struggle with, we are able to lean on other team members for support."
Meanwhile, Best (@thatonedamnginger) is focused on debunking myths and providing factual information regarding VA loans. Her specialized content has brought in over 58,000 followers and around 488,000 likes.
Read next: What it takes to succeed in the mortgage industry
"I started my TikTok channel because I wanted to start giving my knowledge directly to the people it affects, the Veteran and Active Duty Community," Best said. "I never planned on using that platform as a way to earn business from Veterans and the Miltok community, but it happened. I knew I needed to find a new place to call home for my business because the reach and help I was providing was staggering, but there's only one of me."
In addition to helping the company boost its presence online, Best, Fain and Richardson will co-manage Homeowner HQ.
"The great thing about Homeowner HQ was the unique experience they brought with them to UMortgage, but they have already been driving consumer education before joining forces with us," the company said. "What we offer is a place to help grow and scale their business so they can focus on educating more consumers and people across the internet. Because of our focus on getting better every day, this transition has challenged us to continuously evolve our processes to greater support loan originators of every type."
When asked how it plans to use the platform to further expand its lending business, UMortgage clarified that its focus is actually on helping originators grow their businesses.
Read more: Marketing your business like a superstar
"Rebecca, Nate, and Arielle all have a great client base that comes from social media. Our focus is less on telling them how to get the most out of TikTok," UMortgage told MPA. "Rather, we want to provide them with the tools and resources they need to best serve their clients and those clients' loans.
"Are they not licensed in a certain state where a client is interested? We have a network of loan originators licensed across the country to help support that. Do they need more people on their team to help serve all of these inquiries? We'll help them scale that. Do they need additional operations to process all of these loans? We have that, too. We offer all of our LOs an open door to our executive leadership team so that we're always aware of the ways that improve our processes and best support our LOs and their clients."
Last month, UMortgage rolled out its 'Partnership Playbook,' which the lender described as a "continuously-evolving tool with strategies that some of our most-experienced LOs use to grow referral networks and give their clients and real estate agents the best experience possible throughout the home buying process."
"It's provided an excellent environment that fosters growth and creativity while knowing we have the leadership and operational support to ensure our clients are well taken care of," Richardson commented.
"The overall strategy and purpose for our business is simple: creating life-changing opportunities through homeownership," UMortgage said. "Just like all of our other LOs, Arielle, Nate, and Rebecca align with that purpose. Our target audience as a collective company is loan originators we can support. Our goal is to empower them to help all individuals who are interested in the personal and financial freedoms associated with homeownership."