This top originator shares the value of VA loans, why building strong relationships is a big priority, and how he's consistently been a top producer nationwide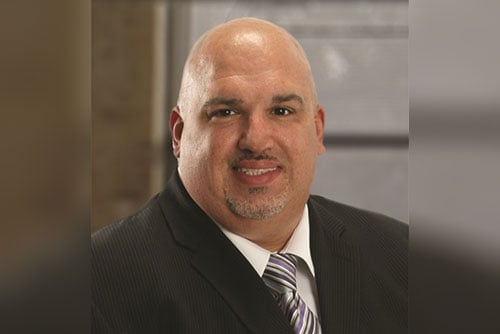 It's a business philosophy that's simple but can't go without mentioning: Always do the right thing and provide exceptional customer service.
Mike Sanchez has followed this guiding principle throughout his career, and it's taken him to extreme heights. He was ranked the top VA loan originator in Virginia for a number of years, a well as a top producer nationwide by the Scotsman's Guide every year since 2013. In 2017, Sanchez started working under the Guaranteed Rate umbrella, and last year he closed $94 million in loan volume.
Sanchez started in the mortgage industry in 2001. Since then, he's moved to Virginia, built a team in Stafford and most recently, opened a new branch in Gainesville. With more than 20 years in the industry to date, Sanchez found his niche with most of his business coming from the military community.
"If you do the right thing by them, they will refer you to every single person that they know and from there, things will continue to grow," said Sanchez. He was introduced into the local veterans' affairs community through realtor partner and friend, Sam Cachola. According to Cachola, Mike and his team are in a class of their own.
"Mike's commitment to the education of himself and clients should be an industry standard. He is a brilliant strategist who listens, internalizes objectives, and commits to a partnership with every client. His understanding of the lending environment and his product knowledge is exceptional," Cachola said.
This is one of the reasons Sanchez stresses the importance of being authentic, honest and building strong relationships with referral partners. The preapproval is important, but it's not just about the preapproval, he said. Sometimes potential borrowers have credit challenges, and his team can work with them to fix that before referring them back to the realtor, making everyone happy.
To the same extent, knowing your products and being 100% clear on guidelines can be critical to an originator's reputation, according to Sanchez. For the same reason it's important to help clients with credit challenges, it's important to steer them into the right product, so there are no surprises at the last minute. Realtors appreciate that.
"We are speaking to realtors whose business often depends on us, and to clients who are making one of the biggest purchases of their lives, so being educated is extremely important," he said. Another important trait is having confidence and believing in yourself, which goes a long way when creating those strong bonds.
"Don't be afraid or intimidated to speak to top producing realtors. If you go in with product knowledge, honesty and a willingness to help them build their business, they will give you a shot," he said.
Being honest and upfront is a real differentiator for Sanchez. He always has a genuine approach with colleagues and clients alike, and in turn expects the same from them as well. Not only has this helped build rewarding partnerships with realtors, but also with builders.
"If you can build a relationship with a builder that's got projects coming down the pipeline, that could mean several future loans that will come into fruition," he said.
While Guaranteed Rate takes care of a lot of the marketing, Sanchez enjoys taking part in events within the veteran community, whether that's through sponsoring events or setting up educations booths to help veterans and military families learn about what options they have when it comes to purchasing a home. Going forward, Sanchez is really looking forward to growing his VA business with Guaranteed Rate, especially with the opening of his new branch. He's set some big goals for himself and his team, as he aims to close over $150 million in loans this year.