Nominations are open for the Woman of Distinction Award at the 2020 Power Originator Awards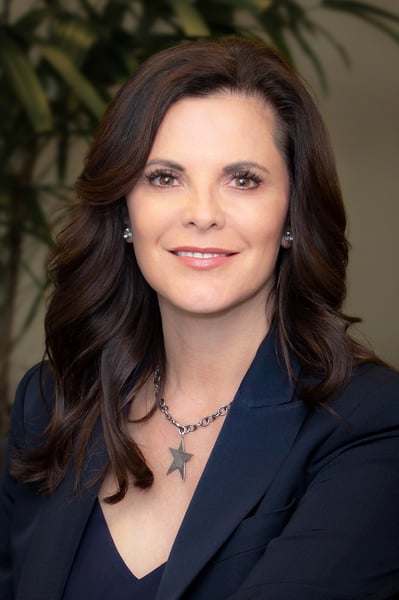 "Rise up, speak up and let leaders in your company know that you desire to lead!"
Patty Arvielo, New American Funding president says it's time for women to break through to the top of the mortgage industry.
"No one realizes yet the power we really have when we encourage and support each other," she said. Although there are a lot of women in the field, women don't necessarily hold key positions or own their own companies, according to Arvielo.
In North America, more than half of the entry level positions in financial services are held by women, and despite the rising number of women who are reaching the highest levels within their companies, women still represent fewer than one in five position in the financial services C-suite.
Arvielo does predict a change, however, saying that the industry will look "dramatically" different in another five years.
Arvielo entered the mortgage space for the first time at 16 years old in a clerical role, working all the way up to launching New American Funding in 2003 with her husband. The landscape is very different now that it was then, but Arvielo said that one of the challenges that remain for women in the industry is that there aren't a lot of female mentors to look up to or to help young women in the field envision themselves in a leadership role.
"It's a wonderful time for women to rise to the top. It's no coincidence organizations are seeking women for leadership positions," she said. "I often want to engage with my peers but have very few people who will understand where I'm coming from. I know it's shocking, but women operate different in business. We don't need to act like men to get things done."
Arvielo won the Woman of Distinction Award at the last Power Originator Award ceremony. The award recognizes an outstanding female trailblazer in in the mortgage world, whose personal and professional achievements have placed them among the industry's best.
"I'm always so humbled to receive any recognition, but I feel so honored and blessed to have been recognized by the industry that has made me who I am today," said Arvielo. She advocates for mortgage professionals to attend events like the Power Originator Summit, where like-minded people can gather, learn and celebrate each other's achievements.
Nominations are now open for all the 2020 Power Originator Awards, including the Woman of Distinction Award. Professional accomplishments over the last five years will be considered, and could include any business initiatives, new business to the company or any innovative ideas. The female powerhouse nominated would have a track record of demonstrating promotion, influence and championing of women within the industry. Also, any leadership of professional associations or relevant accolades would be an asset.
There are three other award categories also open for nominations: Originator of the Year, Best New Technology and Young Gun of the Year. Winners will be announced at the Power Originator Summit on March 26, 2020 in Anaheim, California.
Arvielo is hoping more young female professionals will consider the mortgage industry as a potential career.
"The sky is the limit," she said, "There are very few industries you can really say that about."
When reflecting on the past year, Arvielo said 2019 was a gift, and moving forward, tech and disruption are top of mind when looking to 2020. She is excited to throw her daughter's dream wedding in the new year and keep New American Funding moving along the path of efficiency.
As for the future of females in the mortgage industry, Arvielo said "Girl power is an understatement."