"If people were loans, I would be a non-QM loan"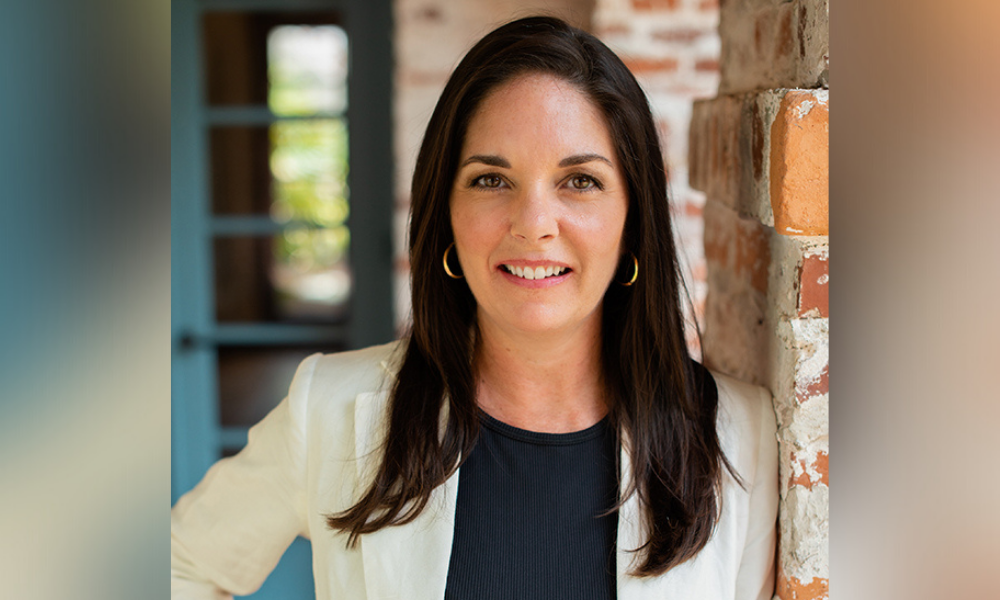 "If people were loans, I would be a non-QM loan," Motto Mortgage top originator Emily Tolbert (pictured) told Mortgage Professional America.
Like non-qualified mortgages, Tolbert's route to the mortgage industry was quite unconventional, considering how she has always detested math. She has spent most of her career as a middle school teacher, and after a "particularly bad year" with her students, Tolbert decided to make the huge leap to mortgage.
"I am not afraid of change, and I made myself a promise that I would not fail as a loan originator," the top-performing loan officer said. "My degree in art taught me the power of problem-solving and thinking creatively, and these skills help me every day. If I need help with a calculation, I have resources and know-how to use them."
In this Q&A, Tolbert gets candid about charting a different path and shares some of her tips on how to engage and empower clients from start to finish.
Mortgage Professional America: How do you maintain effective referral relationships?
Emily Tolbert: I maintain relationships with my referral partners by meeting their needs and getting them to the closing table without drama. I over-communicate and make their buyers feel comfortable. I have found that listening, and making someone feel less anxious and more informed, is extraordinarily important. I am upfront with people, and I am willing to say, "I don't have that answer off the top of my head, but let me research that for you," which is a very powerful thing to say. This industry changes all the time. We don't need to have all the answers, but we must know where to look for them.
MPA: What's your most unconventional advice for building your referral network?
ET: Slow and steady wins the race. Let them see how you work. It isn't about the show of it all. It is about your reputation. Being helpful and honest has really served me well.
Read more: OriginPoint exec on how to make networking events work for you
MPA: How do you engage with and empower clients during the homebuying process?
ET: I engage with clients right from the start. I empower them during the pre-qualification process by letting them know that they can mitigate the stress of the process by being prepared. A pre-qual is power. It is working with a known rather than an unknown. I am also upfront with clients and tell them to avoid being defensive during the underwriting process; the underwriter isn't out to ruin things for them. The underwriter doesn't know them and simply has a job to do. I stay calm when communicating with my clients, and this tends to allow communication and effective work to take place. Keeping clients in the loop is critical. I don't like to allow the client's thoughts to wander – that is when the nerves set in.
MPA: How has technology impacted your business recently?
ET: Having a solid online presence in this industry helps me gain credibility and trust with clients, but they can be costly and time-consuming. Motto Mortgage HQ is fantastic at offering me a multitude of tools to help me grow my business, create a dynamic digital presence, and stay in contact with clients. Plus, technology has introduced an aspect of speed that is really helping me close deals faster than ever. Even Zoom has really helped with accessibility to referral partners and clients from out of state – it is all very exciting!
Read next: Hybrid work – is it here to stay?
MPA: What energizes you about your work?
ET: When clients tell me how I have kept the process stress-free for them, I feel energized, and I know I have done the job right. I love the problem-solving and the research of it all. I love figuring out a way to make something work. In my mind, "no" means "maybe," and more than likely, there is a solution to be discovered. It could mean time is needed, or it could mean looking at a different program, but if I have a client that is willing and ready to work. I am excited!
MPA: Share with me something about yourself that you're working on improving and how you think your business will be better, more productive, or run more smoothly once you've accomplished your goal.
ET: I am working on not feeling guilty about taking time to relax and enjoy when the opportunity presents itself. I suppose it's like that adage, "care for yourself so you can care for others." Ultimately, I have learned that taking the time to recharge helps me think creatively, problem-solve, and work more efficiently. I have seen a difference in my productivity because I don't feel as worn out, and I am able to stay positive.
MPA: Can you give me any kind of quantification of your success in the past year, and what is your target loan volume this year?
ET: This past year was exciting for me. I saw a lot of growth in my purchase business, and this allowed me to stay on the leader board within the Motto Mortgage network. This year is maintaining a positive trajectory, and I am striving to increase my loan volume by a minimum of 5% over last year.