"The event itself may not always generate business, but it creates connections"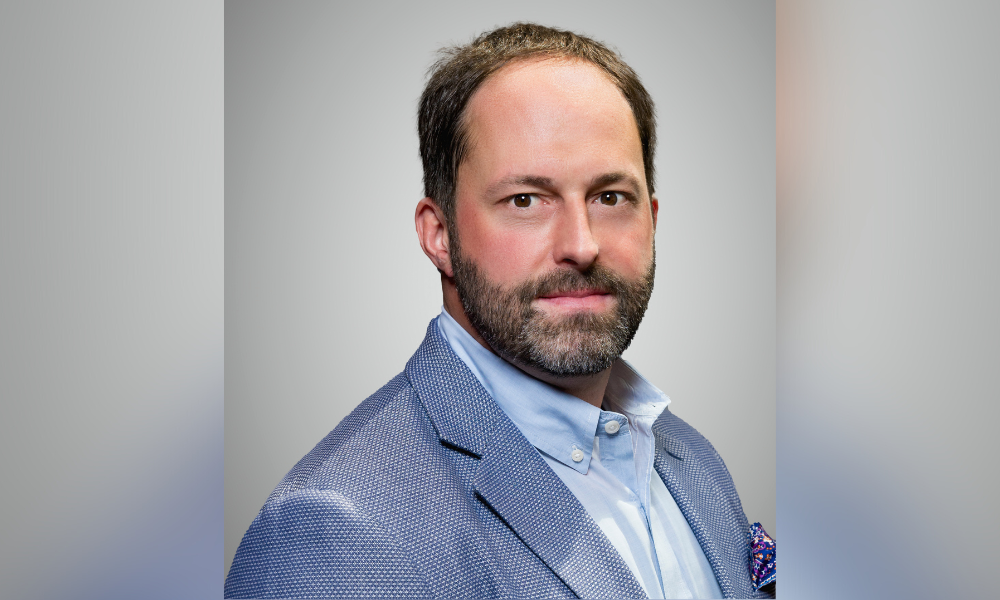 Every top originator has a secret sauce for growing their business. For Jamie Franz, senior vice president of sales support and transition at OriginPoint, it's harnessing the power of networking.
It sounds simple, but so few loan officers take the time to do it. Do it right, and you'll establish strong relationships with clients and capture more market share. Do it wrong, and you'll wonder why you even bothered in the first place.
Mortgage Professional America interviewed Franz to learn how he uses events as an opportunity to cultivate his referral network and engage with clients. The OriginPoint founding member also talked about how the company's tech stack has changed the game for his business.
Read more: Guaranteed Rate forms tech-focused mortgage joint venture with Compass
MPA: Can you tell us about your mortgage journey? How did you come into the industry?
Jamie Franz: In 2002, I randomly ran into an old college friend in Chicago after not seeing him for five years. He was a producing branch manager at a start-up mortgage company, and he showed me the income potential and how you can create your own schedule, not a typical 9-5 job, all while helping clients make homeownership a reality. I was hooked.
MPA: How do you maintain referral relationships and which ones are most effective?
JF: My best referral sources are my friends and people I can connect with both on a personal and professional level. Relationship building and meeting the needs of my clients consistently not only helps me expand my referral network but also retain those partnerships. It's that simple.
MPA: What's your most unconventional advice for building your referral network?
JF: Just be yourself and focus on referral partners that you have commonalities with.
MPA: Can you give me any kind of quantification of your success in the past year, and what is your target loan volume this year?
JF: Events, events, events! You always need to engage with your past clients and referral sources to stay top of mind, and I found that events led to a lot of success for me this last year. The event itself may not always generate business, but it creates connections that allow me to educate and collaborate with others. Even if a client or referral partner can't make it, they appreciate the invite and will think of you the next time they need a mortgage loan expert. Over the next 18 to 24 months, I anticipate there will be a purging of the business, and a lot of originators will be exiting it. This will create opportunities for me to capture more market share and reach my goal of $40 million in total loan volume next year.
MPA: How do you engage with and empower clients during the homebuying process?
JF: I engage with and empower my clients by educating them on the mortgage loan process and being transparent throughout the whole experience. I leverage the resources and best-in-class technology solutions that OriginPoint offers, such as our PowerBid Approval, which quickly generates a pre-approval for clients.
Read next: Multiple efforts underway to weed out appraisal bias
MPA: How has technology impacted your business recently?
JF: Significantly, OriginPoint has a tech stack like no other in the industry. It starts with our digital mortgage, which pulls credits, runs files through an AUS (Automated Underwriting System), leverages automated assets and income with the client's banking institutions and employers and then generates a dynamic needs list. In some cases, we may not even need clients to upload bank statements or income documents because the technology has already automatically validated them with trusted third-party sources.
MPA: Share with me something about yourself that you're working on improving and how you think your business will be better/more productive/run more smoothly once you've accomplished your goal.
JF: I am working on time, blocking my daily routine and learning not to shoot from the hip. A lot of my peers in the industry have given me this advice over and over again. Now it's on me to implement it.
MPA: What advice do you have for originators looking to grow either their own business or within the company they work for?
JF: First and foremost, align yourself with a company that leverages technology, marketing, events, business development and has strong leadership that believes in YOU and how you want to promote your brand. Also, if you want to scale and grow your business, it's important not to look at every deal as a transaction. Instead, always look at the bigger picture and invest in yourself and your team. This will eventually lead you to a higher quality of life and way more loans closed.