"Lack of follow-through and communication is a death sentence for originators"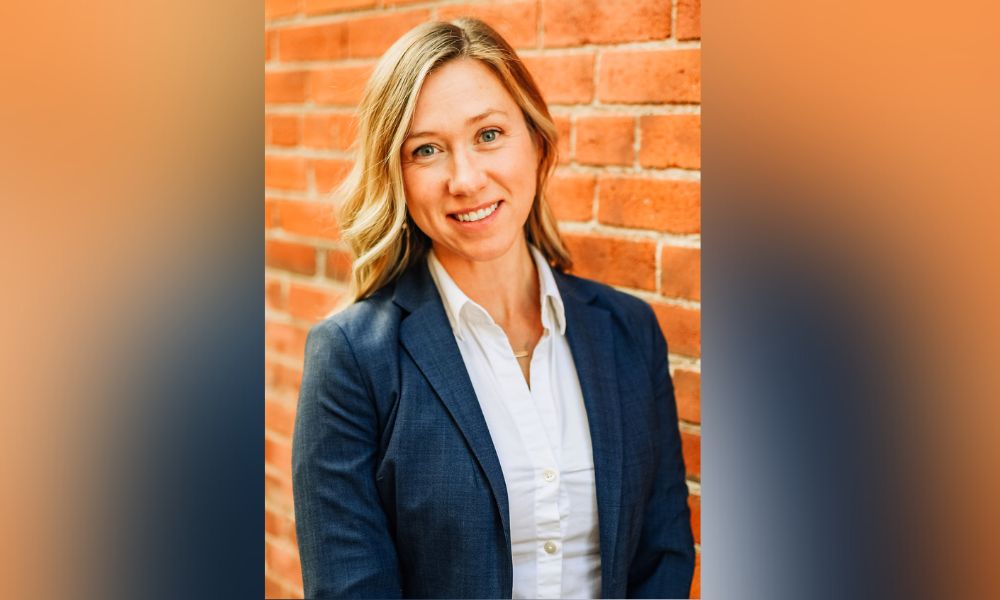 As the competition gets fiercer with fewer deals to go around, there will be days when you'll want to throw in the towel and get a corporate job with a stable salary. Days when a transaction just keeps going downhill with no end in sight.
The frustrations and stresses of the mortgage business can be discouraging, but Candice Panariso (pictured) has learned to convert these negative energies into productive fuel that can improve her outcomes.
"If you can keep from getting overwhelmed by the feelings and stick to the facts of the issue, you can usually logically find a way to solve the problems at hand," Panariso said. "Like a lot of industries, change is constant in mortgages."
Panariso, loan originator and broker-owner of Motto Mortgage Financial, spoke recently with Mortgage Professional America from Colorado Springs about the threats to her business and how she's overcome those to grow her team from zero to five, originating over $34 million in loans last year.
Read next: Nerdwallet reveals how many borrowers failed to close deal last year
MPA: Can you tell us about your mortgage journey. How did you come into the industry?
Candice Panariso: I started in the financial services industry as an intern at a local credit union in Michigan during college. My brother worked in the accounting department and helped me get my foot in the door. It was a great first exposure to the industry and the different possible career paths.
After college, I interviewed for a lot of different jobs but was very leery of anything sales-related. I didn't feel like it fit my personality. Frustrated with the lack of options I was finding, I decided to look out of state in areas of the country that I like. I found a locally owned Colorado bank with a great management training program, where they trained me in all things operations and lending. It was relationship-focused, and I didn't feel the pressure of having to sell, even though that's really what I was doing.
I spent the next 13 years with that company until I took a few years off to be with my young kids. When looking to get back into the industry, I was approached with the opportunity to join an existing Motto Mortgage franchise as both a loan originator and a brokerage owner. The office was dormant at the time without any loan originators, and I was excited at the opportunity to not only re-engage in the lending world but also develop and grow my own origination team.
In the short year and a half since joining Motto, we've grown the office from zero to over $34 million in production in 2021 and a team of five loan originators.
MPA: What are the threats to your business and your success, and how are you handling them? Have you ever been so discouraged you wanted to quit?
CP: I think one thing that loan originators can get trapped by is trying to be all things to all people. I believe in specializing in what you know and do best and then being a great resource to connect the right people for deals outside of what you do. It is OK to refer some specialized loans out to your trusted referral sources that you know can get things done and will make sure your realtors and clients are well taken care of.
Another threat we all deal with is unscrupulous brokers who over promise and under deliver. I am seeing more brokerages and originators using this tactic. They promise the world, and then when a deal gets tough, they stop communicating, and the transaction gets very difficult for everyone involved. This erodes the public's trust in the broker world. While the realtors and clients will see through this eventually, initially, it can take a toll as people are grasping for 'creative' ways to get things done. I've found it best to hold firm to what I know I can deliver and always follow through on what I say. I may lose some deals, but in the long run, my business will be better for it.
MPA: What's the most dangerous behavior/trait that you have seen derail originators' careers?
CP: Lack of follow-through and communication is a death sentence for originators. I can't tell you how often I hear "I can't believe you answered the phone" or "my lender never calls me back." The most common complaint I hear about loan originators is that they don't communicate. I was trained that if a realtor or client is reaching out to you for an update on their file, you have failed. You should always be proactively communicating on a regular basis, even if the update is simply "everything is right on track." Secondly, always do what you say you are going to do. Set reasonable expectations for your clients and partners, and then beat those expectations whenever you can. When there is a problem or issue, communicate it to all necessary parties along with your proposed solution right away. Bad news doesn't get better with time is a favorite saying around my house.
Read more: "Get out of the office and meet your real estate agents"
MPA: How do you encourage mortgage professionals not to give up?
CP: That's a great question. This is a tough industry, and those good at it make it look easy. It takes commitment, determination, and grit. Just because a seasoned professional makes it look easy doesn't mean that it is. They've just learned how to be cool, calm, and collected on the outside, no matter how stressful the transaction may be. You can get there, too, with practice, repetition and experience. Learn from every mistake and be honest with yourself about how you could have performed better in each transaction you do. Strive to never make the same mistake twice.
MPA: How have you built confidence and/or resiliency over the course of your career?
CP: Resiliency comes from making mistakes, and I've made plenty. The bank I worked for required you to personally present any charge-off debt on loans you originated to the board of directors to talk about what you learned and take responsibility for your mistakes. It forced a level of introspection that I carry with me still at this point in my career.
But most importantly, I didn't do it on my own. I had several outstanding mentors who were willing to invest their time and energy in me. I can't emphasize enough how important it is to be coachable and keep your eyes open for those special people willing to give you their time. They may seem like some of your biggest critics at first, but there's a lot to be learned if you're willing to listen to honest feedback.
MPA: What are the ways you stay grounded and take care of yourself?
CP: I have family and friends who hold me accountable. Being surrounded by 'yes' people won't help you advance. You need those individuals willing to speak up and remind you that you aren't good to anyone if you don't take care of yourself.
My mantra this year has been to "keep first things first." Whatever your priorities are, schedule time for the things you love to do and that brings you joy. We work in an industry where we are serving a lot of different parties. It is hard to have a heart of service for others when your own cup is empty.
That file could be done in 24 hours, but if it takes 36 hours, you are likely still performing much better than your competition. Hold yourself to a high standard, just not an impossible one.
MPA: What advice do you have for originators looking to grow either their own business or within the company they work for?
CP: I think 2022 is going to be an interesting year for our industry. We are already beginning to see the start of mortgage layoffs, which are cyclical and somewhat predictable after an ultra-low-rate environment with record refinance volume. I keep telling my team that there will be a culling of the herd, so to speak, in the lender world. The originators that can hold on through the tough times will be the ones that make it. Those who were just in the business for the easy refinances will move on to other careers.
My best advice comes from an old mentor. He would always say to keep consistently doing your sales behaviors, and the business will come. Make sure you are taking time to go to coffee with your referral sources, pop by your favorite real estate office, and reach out and check in with past clients. Make sure people know you aren't going anywhere in this tumultuous market. Often our marketing efforts are simply planting a seed for when a preferred lender drops the ball, and we can step in.
MPA: What advice would you give your 25-year-old self?
CP: I just turned 40 last month, so this is a timely question for me as I reflected on this milestone birthday. I think I would tell my younger self to take better care of yourself and remember that life is about balance. You can climb the corporate ladder and be a valued member of your team without sacrificing your health and well-being. That's just one of those life lessons that takes time and experience to learn, and my 25-year-old self probably wouldn't listen to me anyway.